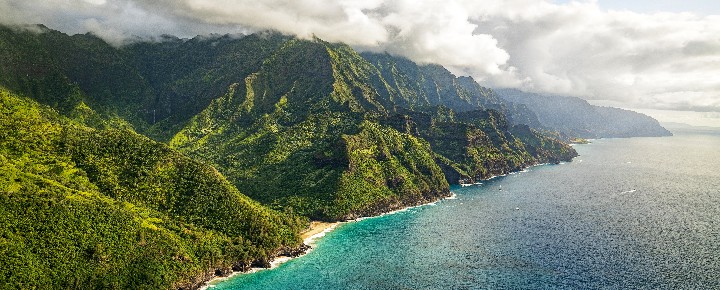 Read on for more about the $78 Hawaii airfare sales. Encouraging news today about Covid in Hawaii too, as the state has again reported relatively better numbers, with 429 new cases today, following yesterday's 380 cases. These  had previously run-up to over 1,000 per day. Statewide reported cases are down 17% over the past two weeks.
Sometimes controversial and always outspoken Lt. Gov. Josh Green says Hawaii is still in a wait-and-see mode as to whether gatherings over the past Labor Day holiday will increase cases. Reports from police and the state DLNR were that Labor Day was a relatively calm weekend following dire warnings and the possibility of increased enforcement and substantial fines. State DLNR said that it "did not receive any reports and says everything was quiet over the holiday weekend."
Hawaiian Airlines warns on near-term Hawaii travel outlook.
Hawaii bellwether and the state's largest private employer, Hawaiian Airlines, has revised downward its guidance for the 3rd quarter, as a result of the governor's request for a travel pause through October and due to a  broader slack in demand for travel during the latest Covid surge. International travel is also largely on hold. Competitors have lowered their third-quarter guidance too.
Barring anything unforeseen, Hawaii travel should be set to resume strongly from Thanksgiving onward through the holiday season and beyond.  The airlines have been discounting heavily, so there should be some great opportunities for Cheap Flights to Hawaii coming up.
$78 deals. Hawaii Airfare sales are abundant.
Hawaiian Airlines' airfare sale and that of its competitors are ongoing, including for the period following the governor's requested pause. For example, San Francisco to Kona is just $78 each way through mid-November. Other city pairs include travel to Maui and Honolulu from the Bay Area and Southern California are starting at $98 each way for the same time period.
When will you be returning to Hawaii?
Disclosure: We receive a small commission on purchases from some of the links on Beat of Hawaii. These links cost you nothing and provide income necessary to offer our website to you. Mahalo! Privacy Policy and Disclosures.