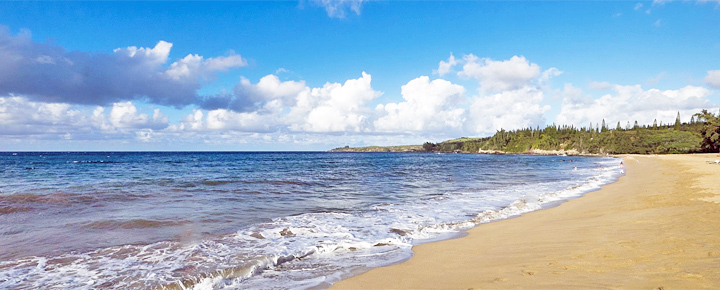 Dr. Beach has picked two of Hawaii's beaches in his top 10 best beaches in the USA category this year. Hawaii beaches are well represented in other surveys too. So we ask you, are these the best beaches in Hawaii?
TripAdvisor's report on the 25 top beaches in the US is based on traveler ratings and reviews. Of those, it will come as no surprise to Hawaii fans that 6 were considered as the best beaches in Hawaii. Do you concur?
Kapalua Bay, Maui. Dr. Beach Ranked #2.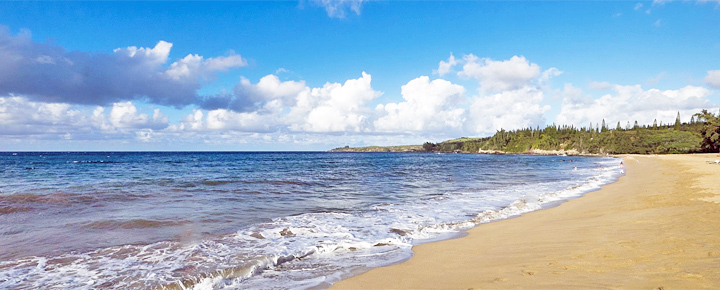 Kapalua Bay beaches include Oneloa Bay, Honokahua Bay, Mokuleia Bay and Honolua Bay. These have been top ranking in recent years by Dr. Beach, the Travel Channel, and Conde Nast Traveler, among others. With great views, beautiful sand and frequently excellent swimming, Kapalua Bay is iconic Hawaii. No wonder Dr. Beach considers this one of the best beaches in Hawaii.
Hanauma Bay Nature Reserve, Oahu. TripAdvisor Ranked #9.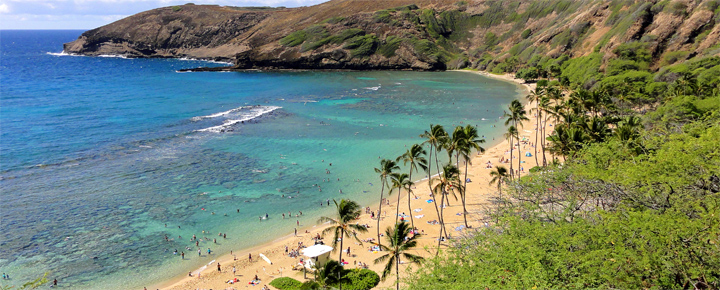 A natural aquarium teeming with fish, this is a major tourist destination for snorkelers. Arrive early in the day before the crowds descend. Closed on Tuesdays and entry fee is $7.50 per person (kids 12 and under are free).
Hapuna Beach, Hawaii. Dr. Beach Ranked #8. TripAdvisor Ranked #22.
A personal favorite at Beat of Hawaii, Hapuna Beach delivers. It is a quintessential favorite of locals and visitors. Broad with beautiful sand and idyllic water, you find great swimming, surfing, boarding, snorkeling and sunbathing opportunities. You'll also enjoy viewing Hawaiian green sea turtles nearby.
Lanikai Beach. Kailua, Oahu. TripAdvisor Ranked #16.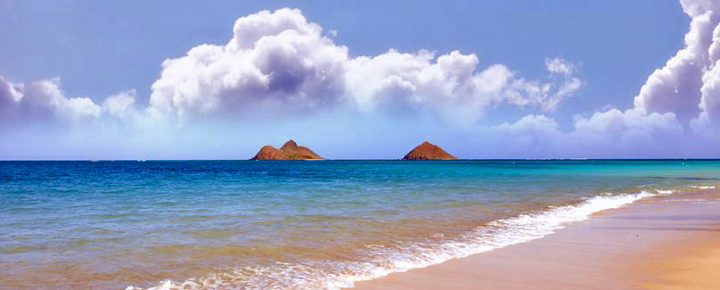 This iconic gem is one of our favorite Oahu beaches. We've even had those great moments when we had it virtually all to ourselves. On the other hand, we have at times given up trying to find parking and headed on to other beaches.
Wai`anapanapa State Park. Hana, Maui. TripAdvisor Ranked #13.
Another Beat of Hawaii top pick. The rather small beach itself is incredibly beautiful black sand. The setting and the overall park are what makes this a winner we never tire of visiting. It's one of the rewards for driving the Hana highway.
Ka`anapali Beach. Lahaina, Maui. TripAdvisor Ranked #2.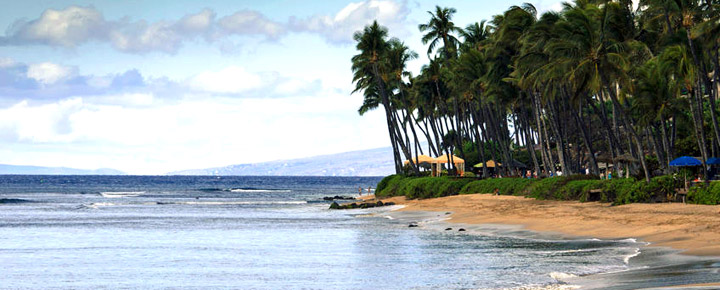 Four miles long and fronted by resorts and a paved beach path for walking. Best places for seclusion are between the hotels. Snorkeling is excellent as is swimming in summer.
Hanalei Bay. Kauai. Beat of Hawaii Ranked #1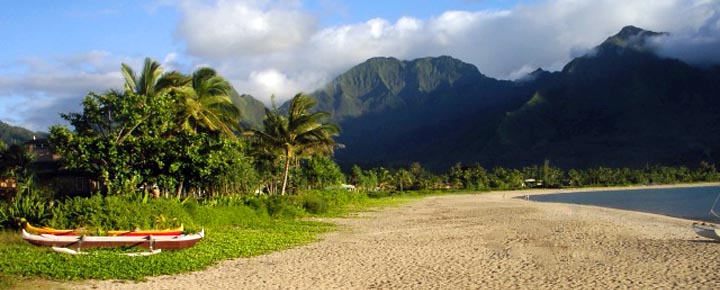 During summer when the surf is small to non-existent, we love swimming between the famous pier and the second lifeguard station located at Pine Trees. Surfers come here in winter to enjoy the frequent big waves. You can walk for several miles on the white sand beach and enjoy the spectacular view.
Disclosure: We receive a small commission on purchases from some of the links on Beat of Hawaii. These links cost you nothing and provide income necessary to offer our website to you. Mahalo! Privacy Policy and Disclosures.