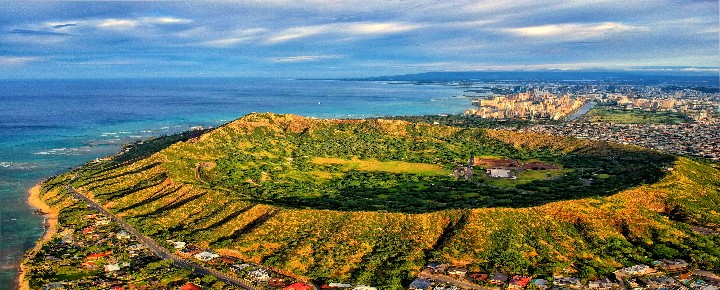 Many of you have commented on Mexico's ease and low cost as a Hawaii vacation alternative and others say not. We've both traveled to Mexico innumerable times, albeit not during the pandemic. But many comments got us thinking about whether this is a good alternative to Hawaii or not.
Here are two opposing viewpoints from our readers to get started. Please read them and let us know where you stand on this topic. We won't get into the discussion of safety in Mexico, but please feel free to.
Pro Mexico Vacation. 
For example, Neal G. said, "I love Hawaii. I own land there. But I've canceled 4 trips to Hawaii so far this year… because of the ridiculous quarantine. Where we live, test results are taking 7 days to get. Instead, we have taken 2 trips to Cancun and the Yucatan peninsula. Hopped on a plane…no testing BS…a simple questionnaire that takes 2 minutes to do, and boom, we are in the beautiful Caribbean… So instead of spending Christmas in Hawaii, we will spend it in Costa Rica… Another country that has figured out the price we are paying to be "safe" really isn't worth it."
No Mexico Vacation.
Tom K. said: "Au Contraire. Not sure where you're getting your facts. According to Johns Hopkins data, Mexico's COVID mortality rate of 9.8% is one of the highest in the world. Yes, Mexico has fewer deaths than the US and has a significantly smaller population than the US (126M vs. 330M). Mexico is not safe. I have a very good friend, a prominent businessman whose family has lived in Mexico for their entire lives (generations), looking to move to the US because of concern for his family's safety. Next time you're in Cancun, look to the top of the hotels for the military snipers. I kid you not. There's a reason why Mexico vacations are so cheap.
What's going on in Mexico as it relates to travelers right now. 
First, the CDC says do not travel to Mexico, period. The government has been outspoken in saying, "Travelers should avoid all travel to Mexico" and "Travel may increase your chance of getting and spreading COVID-19."
That is because Mexico is in the midst of an unprecedented surge in cases. According to Worldometer, Mexico is now recording the most cases since the beginning of the pandemic. Over the New Year, the country reported nearly 1,100 deaths in one day. To date, according to Johns Hopkins, Mexico has seen over 1.4 million COVID cases as well as over 126,000 deaths, resulting in one of the highest COVID-19 death tolls in the world.
According to reports in the LA Times and Washington Post, the surge in COVID has partly been linked to more Americans visiting.
Why Americans are choosing Mexico instead of Hawaii vacations: beautiful beaches and lax testing requirements.
It is largely the spectacular beaches of Mexico that are seeing huge influxes of American tourists. Popular destinations include Los Cabos, the Riviera Maya area near Cancun, and the Pacific coast from Mazatlan to Puerto Vallarta and beyond. In fact, the rate of American visitors there may be at an all-time high as airlines rush to add flights to the most popular airports.
The influx of Americans in Mexico correlates closely with their entry requirements, nearly the opposite of Hawaii's. While Hawaii requires arrivals to prove a negative COVID-19 test within 72-hours of mainland departure, Mexico does not.
How are Americans behaving in Mexico?
NPR quoted a Los Cabos trauma specialist physician, Enrique Hernandez saying, "It's frustrating seeing tourists and locals alike being irresponsible and not wearing masks now." NYTimes quoted a public health analysis in Mexico saying, "What we're creating is a vicious cycle, where we're receiving more people, who are potentially infectious or infected from elsewhere, and they keep mixing with people that are potentially infectious or infected…"
Beat of Hawaii commenters have noted that temperature checks and reduced capacity are the rule in Mexico. That is in restaurants, hotels, and stores.
Mexico's position on COVID.
In contrast with Hawaii's, their government decided neither to lockdown nor expand its testing and tracing. Mexico has one of the lowest testing rates globally and only tests the most seriously ill under the concept that more testing is a waste of money and effort.
Should you get sick in Mexico, be aware that hospitals are stretched to the max, with many turning away patients with a lack of beds, supplies, and testing. In fact, more than 2,000 Mexican healthcare workers have already died from the virus.
Recently, the WHO director-general said that Mexico is in "Bad Shape." Mexico's health minister swatted back that if WHO "Wanted to give that message to me, or the health secretary, or to the president, he would have maybe sent us a diplomatic cable."
University of Washington's Institute for Health Metrics recently said, "We are estimating around 30% of the population (of Mexico) has been infected, but the government doesn't know how many infected people there are, so that's another big issue."
Are you more inclined towards a Mexico vacation, or will you choose a Hawaii vacation, now or later?
Disclosure: We receive a small commission on purchases from some of the links on Beat of Hawaii. These links cost you nothing and provide income necessary to offer our website to you. Mahalo! Privacy Policy and Disclosures.