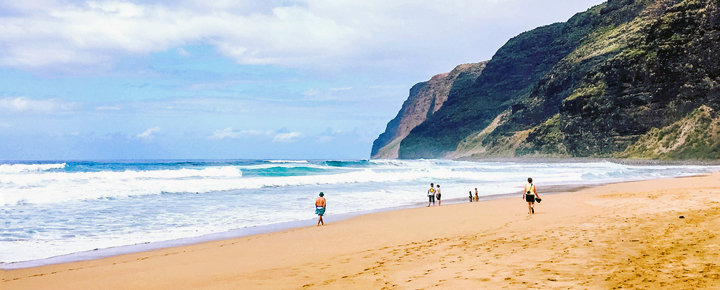 We have been sharing free trips to Hawaii contests for years. These are legitimate offers and we have verified all of them before posting.
Last week we learned about a scam, however, via an unusual comment from Christine who is one of our readers. We've since heard of this from multiple sources. Have you?
Reader Christine wrote: "I just did a survey and was promised two free tickets when I sent 15 friends the info. And also thanking Hawaiian Airlines for my tickets. When will I receive them."
Christine thought she would be getting free Hawaiian Airlines tickets for completing an online survey and sharing it. Usually when it sounds too good to be true, there's something fishy going on. Our understanding is that this offer, which was promoted on Facebook, was in fact a complete scam.
We aren't sure exactly what would happen as a result of completing the survey, but it is safe to say it would not be a good outcome. If personal information was requested, it could subsequently be used in ways you would not want. These types of fraud can even result in corrupting computers and gaining access to email accounts and more.
Tip: Be sure when you decide to enter a promotion that you are actually going to the website that you think you are, as similar URL's are very often used.
In terms of the free trips to Hawaii we post monthly, keep entering them. There have been three Beat of Hawaii entrants we know of who have already won. These never guarantee to provide a trip via free Hawaiian Airlines tickets or otherwise. Instead they are sweepstakes where you are only offered a chance to win. And we hope you do.