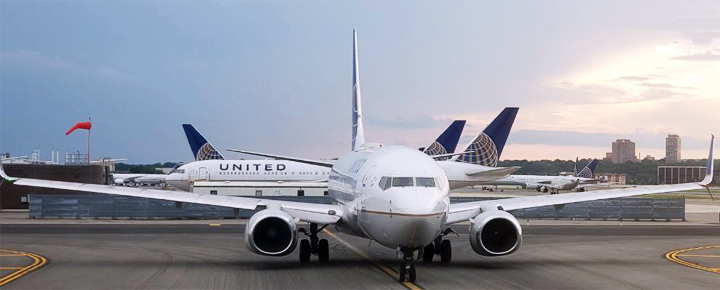 Updated 5/6/20. As we get back to travel in Hawaii, we are going to see some big changes in the sky. Some of these we may like, and others, well, not so much. Modernization of the airlines will go hand in hand with downsizing, and that's going to play a big role in Hawaii travel.
As we've said before, there will be fewer flights to Hawaii, and perhaps even fewer routes. This is going to be the time that airlines remove from their Hawaii fleets, some of the planes we've come to know and love because of their age and for being less fuel efficient. This also will simplify logistics in terms of both maintenance, and crews of the aircraft remaining.
Following is what we know for sure as well as other things we strongly expect to see. It will all get finalized once planes get back in the air.
What's you're not going to love is the loss of some legacy planes with two-across seating on both sides of the aircraft. Think Boeing 767. That type of seating will still exist on some planes, but you can definitely expect to see more single aisle aircraft, with the dreaded three across seating in economy.
Alaska Airlines
No changes are expected to Alaska's fleet. They primarily use Boeing 737-800 for Hawaii flights. They also fly A320 aircraft, which were inherited in their acquisition of Virgin America. The Airbus planes may not endure.
American Airlines
Last week the company announced, "A fond farewell to five fantastic fleets." They are retiring their 34, 757's and 17, 767's among others. This was already in process, but will now be accelerated. With that you'll only be seeing three fleet variants on Hawaii flights. Those are the Boeing 737, the Airbus A321 and on their longest routes, and Boeing 777 (thanks Dan) and 787.  
Delta Airlines
Delta has not mentioned any changes to their longer range fleets used for Hawaii flights. Last week, however, they announced retirement of other planes. For the time being, they will continue to fly a mix of 737, 757, and 767 aircraft to Hawaii. What is vulnerable for replacement, is its aging Boeing 757 fleet.
Hawaiian Airlines
The company had already modernized and eliminated the last of their venerated Boeing 767 fleet last year. So there will be no upcoming changes to the Hawaiian Airlines lineup. Transpacific will remain on the company's A321neo narrow-body and A330-200 wide-body fleets. We expect to see the more fuel efficient A321 continue to be the primary vehicle for West Coast routes, especially until traffic returns to more normal levels. When you can, jump onboard the A330 for desirable two across seating on both sides of the plane. It still serves Oahu and Maui.
Southwest Airlines
Southwest has an unique aircraft scenario. The carrier, which flies only Boeing 737, is now planning to defer half of their new 737 MAX deliveries. That variant, of course remains suspended following two fatal crashes a year ago. Instead of some 120 new planes that had been planned, the company may take about 60 of the most fuel-efficient 737 variant. Read our update on Boeing 737 MAX flights to Hawaii
CEO Gary Kelly recently said, "We don't need the MAX right now." The airline just received nearly a half billion dollars from Boeing, as compensation for their grounded MAX fleet.
We still expect to see the MAX flying to Hawaii soon.
United Airlines
United is planning to receive 16 Boeing 737 MAX this year, once it is certified to fly again. Twenty-four more of those are due next year. They had previously planned to receive double that number. The company will also take delivery of sixteen Boeing 767's this year and next. We will see more 737 service to Hawaii coming from United.
We have not seen any updates yet on more change coming to the United fleet that will impact Hawaii flights. They currently fly a mix of 737, 757, 767, 777 and 787 aircraft.
Disclosure: We receive a small commission on purchases from some of the links on Beat of Hawaii. These links cost you nothing and provide income necessary to offer our website to you. Mahalo! Privacy Policy and Disclosures.