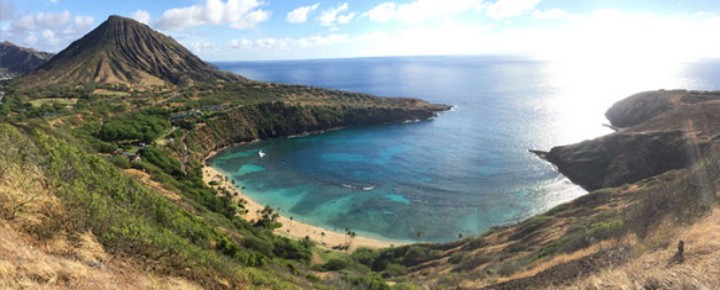 Interesting developments today in regards to Hawaii travel's most important market of all, the Golden State. While it may seem far-fetched to restrict California arrivals, it actually isn't. Here's why. Previously, Hawaii's official in charge of the Safe Travels visitors' program said that he would consider geographic travel restrictions if needed.
Lt. Governor Josh Green was reported to have said, "We haven't done a geographic ban 'yet' as a state," which leaves open the possibility to do so.
Statistically, California represents the bulk of Hawaii visitors. In the last month for which there is data, November 2020, there were over 80,000 visitors from California, which represented nearly one-fourth of all Hawaii visitors. That number of total arrivals is growing again.
Los Angeles, in particular, is in dire straits.
Anyone arriving or returning to Los Angeles from outside of Southern California has a mandatory 10-day self-quarantine. That followed earlier suggestions from November, when the state recommended avoiding non-essential travel as well as quarantine when traveling, but included no ruling.
California's governor said yesterday the state might next face a "surge on top of a surge." We are hearing that as many as one in sixty LA County residents is infected with the virus.
But what exactly is mandatory? We are unaware of any plans to enforce Los Angeles' quarantine effectively. Airports, however, have been required to post notices prominently advising travelers. There are exemptions for essential workers, pro sports, and anyone working on a film or media project in LA (oh well, that's show biz).
San Francisco already has a quarantine requirement for returning travelers.
Hawaii's take on Los Angeles visitors.
Hawaii has never differentiated how it handles visitors from varying states. Hawaii Lt. Governor Josh Green said that we've already dealt with high caseloads from LA and that "L.A. itself is self-policing because they have a no-travel ban on themselves." Well, based on November data, that travel ban apparently isn't working.
Other places, like Washington DC, have implemented requirements on a state by state basis. Arrivals from specific states are required to "test out" of quarantine when they arrive. Visitors from "safe states" (like Hawaii) need only have a negative test result taken within 72-hours of arrival. That while visitors from "not safe states" must either 1) go into mandatory quarantine or 2) test out of quarantine 3-5 days after arrival.
Disclosure: We receive a small commission on purchases from some of the links on Beat of Hawaii. These links cost you nothing and provide income necessary to offer our website to you. Mahalo! Privacy Policy and Disclosures.