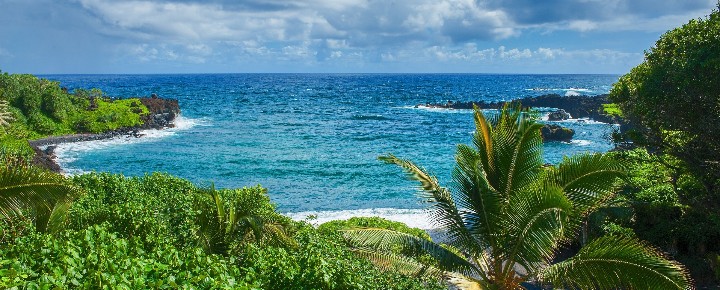 A question came from visitor Ana who asked, "Traveling this weekend to Honolulu and from there flying to Big Island. Do you need a passport for Hawaii? Heard that U.S. citizens may need a passport to enter a few locations/parks on either island or to even fly to Big Island. Is this true? Is there any need at all for a passport for U.S. citizens while visiting Hawaii, or does a state Driver's License do? Really appreciate your feedback, as we do not want to miss anything if we don't bring our passports along."
BOH: That's a great question. While the answer is obvious, you'd be surprised just how many people (U.S. citizens) pack their passports to Hawaii, thinking that they may be necessary for some reason.
So the answer is usually no. Since Hawaii is a part of the United States, permanent residents and USA citizens visiting the islands of Hawaii never need passports when traveling domestically. Even though Hawaii is separated from the U.S. mainland by 2,500 miles of water, it's nonetheless, as domestic as, say, driving between California and Nevada.
For domestic travel, you'll need a form of legal identification or photo id, such as a driver's license or identification card for a multitude of things. Those will include at the airport checking in for your flight and at TSA, when renting a car, and when checking into your destination accommodation.
There are some passport requirements for Hawaii, as follows.
When USA citizens travel directly to Hawaii from Canada, New Zealand, or Australia, for example, or any foreign country, then of course a valid passport is needed instead of other photo identification. That will be required both on arrival and at the international airport of departure.
For example, if you live in Washington State and drive up to Canada for your flight to Hawaii, a passport will be required.
A note on returning cruise ships. Those ships that make stops internationally do require passports. Pride of America by NCL cruise line, travels only within Hawaii, on a 4-island itinerary, and thus does not require passports.
International visitors should take note of entry to any state in the United States of America, including Hawaii, and carry a passport. A passport will also be required for most accommodations, banking, and by some businesses as identification.
Canadian citizens staying less than 6 months, need to carry a passport or NEXUS card.
What about ID for kids?
Hawaiian Airlines says: "Children and teenagers under 18 do not need an ID when traveling with a companion who has a valid ID. However, we recommend traveling with some form of ID, such as a school ID card. If you are traveling with a lap infant, we may ask for proof of the child's age, so we recommend traveling with a copy of the birth certificate. International Travel. All travelers, including infants and children, must have a valid U.S. passport when traveling internationally"
Lastly REAL ID for all flights – delayed but still coming.
Thanks for commentor Maur for pointing out that the U.S. Department of Homeland Security will require a Star Card, U.S. passport, military ID, or other REAL ID compliant identification, to board a commercial flight and enter a federal facility. "The star card is not mandatory, but without this type of drivers license, you will need to provide your passport to fly anywhere, not just to Hawaii. This came into effect in Oct '21. Other states need to be REAL-ID compliant."
The TSA said "the new deadline for REAL ID enforcement is May 3, 2023… Every air traveler 18 years of age and older will need a REAL ID-compliant driver's license, state-issued enhanced driver's license, or another acceptable form of ID to fly within the United States. REAL ID-compliant cards are marked with a star at the top of the card. If you're not sure, contact your state driver's license agency on how to obtain a REAL ID compliant card."
The REAL ID Act was passed by Congress in 2005, and requires "standards for the issuance of sources of identification, such as driver's licenses."
Starting next week, no health screening is needed – Covid-19 rules end March 25.
Starting next week, all Covid restrictions associated with domestic travel to the 50th state, Hawaii, will end. Passengers won't be subject to any Covid screening, and proof of vaccination or testing will no longer be required. The only exception is for international arrivals. Before boarding a flight to the United States, you're required to show a negative COVID-19 test result taken no more than 1 day before travel. There's also an option for people who have documented recovery from COVID-19 in the past 90 days.
Disclosure: We receive a small commission on purchases from some of the links on Beat of Hawaii. These links cost you nothing and provide income necessary to offer our website to you. Mahalo! Privacy Policy and Disclosures.