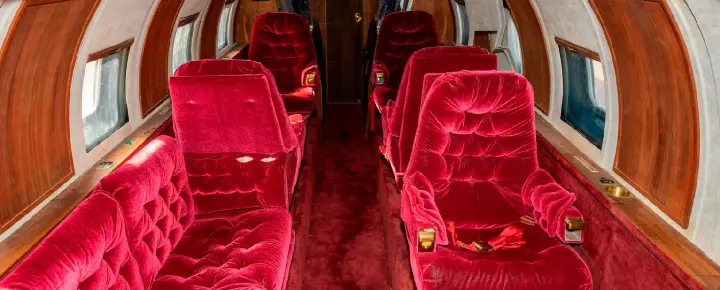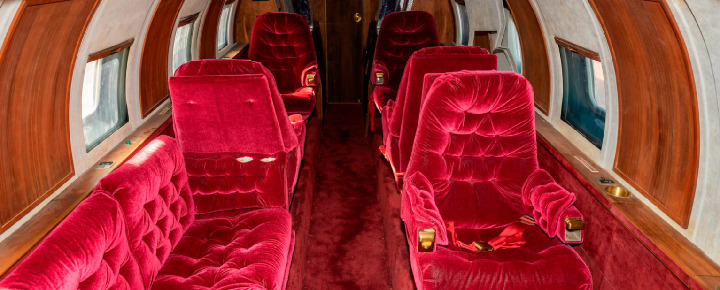 As you probably know, Elvis' private jet was sold at auction yesterday. What you may not know is that this is the plane Elvis flew on his very last vacation before he died. And that was to Hawaii.
The King of Rock and Roll would have been 88 years old on Sunday. The Hawaii legend, perhaps most famous in Hawaii for the 1961 cult classic Blue Hawaii, vacationed here many times. And when he came here, he flew on his private jet.
Elvis' last trip before his death was in March 1977. Elvis and his "Memphis Mafia"* stayed in two places. The first stop was at the Hilton Hawaii Village, pictured here. Then they moved to a beach house in Kailua with his girlfriend, Ginger.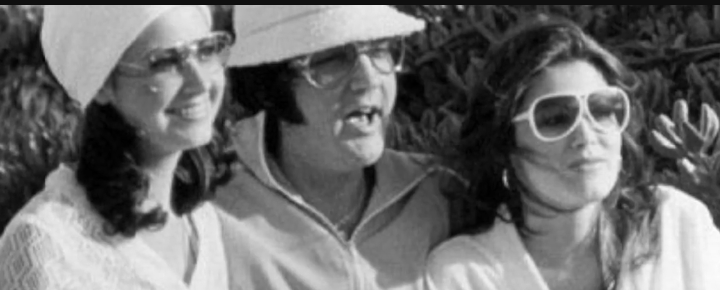 While Elvis was here, he also planned to pay a visit to Pearl Harbor and the USS Arizona Memorial, which was a place dear to Elvis that he'd helped raise funds for previously. But due to an eye injury caused by sand, the trip was cut short, and he didn't go.
Elvis' last performance in Hawaii took place some four years earlier, in 1973, when he performed his "Aloha from Hawaii via Satellite," which took place in Honolulu and was broadcast live.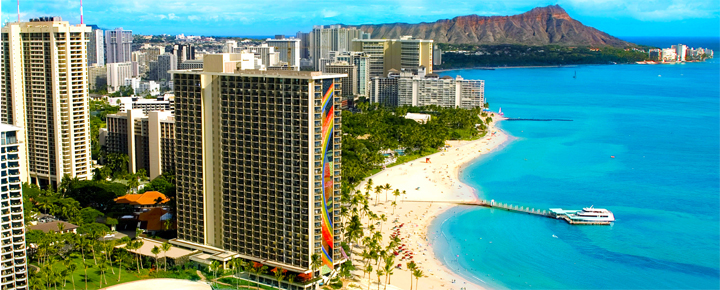 Elvis arrived in Hawaii on his 9-passenger Lockheed JetStar private jet.
Elvis purchased the jet in 1976 for $840K, which would have been nearly $5M today. The plane featured a red and silver fuselage and a custom red velvet interior with wood paneling, window shades, and gold finishes.
Elvis' jet had six red velvet recliner chairs, a matching couch, a Sears microwave oven, a television, and both cassette and VCR players. There was a lavatory, although there were no beds and no showers. The plane wasn't Elvis' only jet, and two others are on display at Graceland.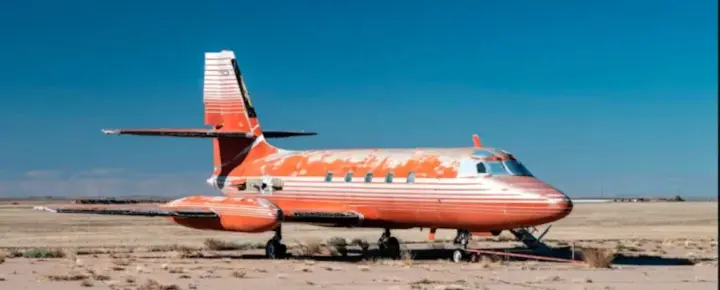 Elvis' private jet sold yesterday for $260,000.
The auctioneer, Mecum, said, "The JetStar was then moved to Roswell International Air Center (ROW) in Roswell, New Mexico, where it's been stored for decades and resides to this day. It can no longer fly, has no engines or cockpit systems, and will need to be disassembled to be moved. Mecum said  it "serves as an incredible restoration opportunity and a chance to create a unique Elvis exhibit for all the world to enjoy."
The final Hawaii vacation flight log was also auctioned.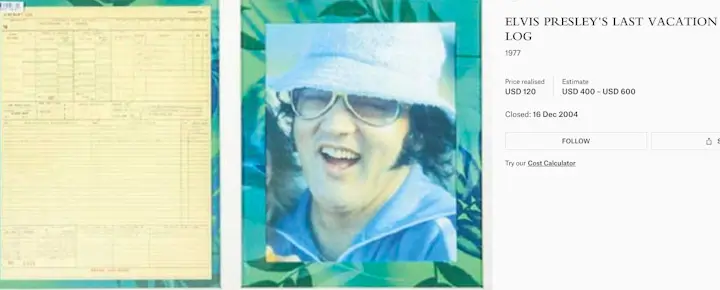 The aircraft log sheet from Elvis' plane, which documented the start of his final vacation in Hawaii on March 4, 1977, was also auctioned many years ago. It revealed that the vacation started when the plane departed Memphis shortly after midnight that day. It stopped for refueling at Oakland at about 4:30 AM, then arrived in Honolulu at 10:34 that same day. Truly jet-setting for the time.
The flight log sheet indicated a crew of five was also on board.
* Memphis Mafia is the nickname for Elvis' friends, associates, employees, and relatives who accompanied, protected, and served him during his career.
Plane images courtesy Mecum.
Disclosure: We receive a small commission on purchases from some of the links on Beat of Hawaii. These links cost you nothing and provide income necessary to offer our website to you. Mahalo! Privacy Policy and Disclosures.