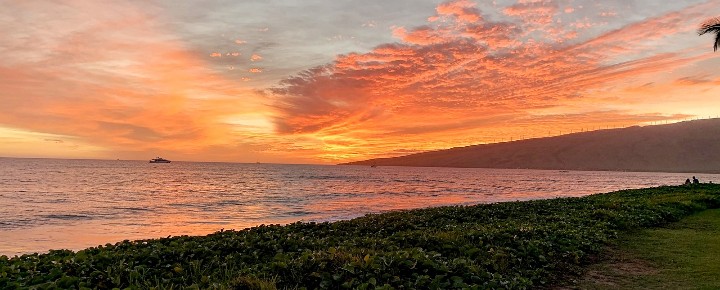 We have been saying for more than a month that boosters would soon become required to visit Hawaii. Now we have word that it begins on February 18 according to a reliable source. More on that below. In addition, three islands are further aligning with Covid booster requirements.
February 18 Hawaii Safe Travels officially rumored start date.
Hawaii doesn't always do things straightforward, so it isn't totally surprising that the news of a booster start date came from neither the governor nor the lieutenant governor. Instead, it came from Honolulu's mayor. This week Rick Blangiardi announced that "the targeted date for that is February 18."
When the governor said last week that Covid boosters would be required, he did not announce a date on which that change would occur. In part, that was because the complexity of implementing that mandate within Safe Travels was becoming clear. His last statement on the issue was "we are working through what the requirements would be to allow us to identify whether an individual is up to date in their vaccinations..and what would be required to manually evaluate that status, and looking for ways to automate the assessment of whether someone has gotten all of their vaccination shots, including their boosters."
Hawaii currently requires only either 1) the primary dose of vaccine or 2) a PCR test within 72 hours before travel, to avoid quarantine in Hawaii.
The testing exemption should continue to be available even after boosters are added to the vaccination exemption.
Hawaii Safe Travels caught unprepared.
The Hawaii Safe Travels website was never intended to record boosters, and still only supports either negative test results or primary vaccinations. They are in the process of implementing that change. The issues were complicated by staffing issues, and, as the governor said, "we were already seeing staffing shortages like many are seeing all across the state. We have been unable to hire all the people we need to implement the safe travels program."
Governor's two weeks' notice means announcement due on or before February 4.
The governor said Hawaii will "provide at least two weeks for those who may not be up-to-date…to get vaccinated." That means we should have this be announced within the next two weeks or less.
Maui restaurants require boosters starting January 24.
Maui previously announced that a booster will be required next week to comply with its Safer Outdoors program. Patrons will be required to provide proof of primary and booster vaccinations to dine in at restaurants, as well as when going to bars or gyms unless a prior test with 24 hours is provided.
Taking it a step further, Maui's mayor said he has "asked Gov. Ige to consider revising Safe Travels Hawaii to require travelers to show proof of a booster shot." The rules on Maui are that patrons must be vaccinated including booster or provide proof of negative test taken within 48 hours of entry into the premises, which test must be an FDA approved or FDA EUA approved molecular or antigen test.
Big Island wants a Safe Travels booster requirement too. 
The county has indicated that it would also like to see the change implemented as they align with both Honolulu and Maui. Governor Ige indicated he had been discussing this change with the mayors, so these announcements come as no surprise.
Updated 1/22/22.
Disclosure: We receive a small commission on purchases from some of the links on Beat of Hawaii. These links cost you nothing and provide income necessary to offer our website to you. Mahalo! Privacy Policy and Disclosures.