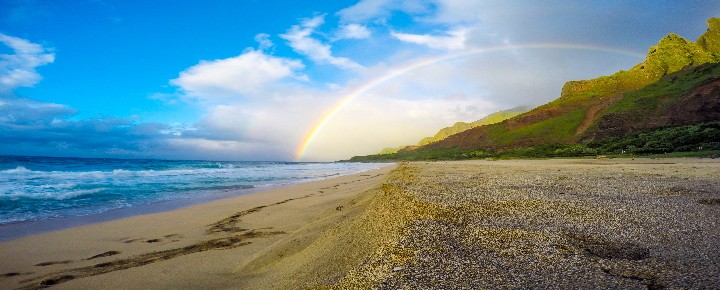 We've heard from Governor David Ige, Lieutenant Governor Josh Green, and Hawaii Emergency Management Director Kenneth Hara. The future of Hawaii vaccination travel is more aligned than had been the case earlier. Here's what officials are saying now, who's taking the lead, and what is expected next.
It appears that Hara will next be the spokesman for Hawaii's vaccination travel plan, and he indicated we should expect an update from him tomorrow. The three officials are scheduled to meet then, and they will also bring in the county mayors.
Ige: The governor late last week approved a vaccine exemption for travel, which Emergency Management's Hara must first approve.
Green: The Lt. Gov. still expects a program for interisland travelers to begin in just about two weeks, on May 1. Mainland travel will follow, but we have not heard of a specific date for that yet.
Hara: There was no comment from Hara when he was asked yesterday about vaccine travel starting, other than he indicated more details would be forthcoming tomorrow, Wednesday.
Vaccine cards + Safe Travels will come before passports.
Passports aren't quite ready for prime time, at least in Hawaii's minds. Therefore, at least in the interim, a photo of travelers' vaccination cards will be required, according to Green. Those will be uploaded to the Hawaii Safe Travels website. On arrival, passengers will be required to provide the actual cards for inspection. Those who wish the vaccination exemption will be required to have completed vaccination at least 14-days before traveling to Hawaii.
Could pre-travel or on-arrival testing complement proof of vaccination?
We have not heard that from Hawaii officials, but it isn't out of the question either. Israel, often a leader in COVID-related areas, has said it is reopening to group travel next month for those who have been fully vaccinated. Visitors will also be required to provide a negative PCR test before travel and further physical proof of vaccination such as a serology-based test, at least for now. Rules could change again once that country implements a vaccination passport system.
CDC started the vaccination travel ball rolling.
CDC announced last week that fully vaccinated people could travel within the United States without getting tested for COVID before traveling or quarantining after travel. Mask wearing and social distancing guidelines, however, are to remain in effect for all.
Ige said thereafter when asked pointedly, that July 4 was a realistic target to open both interisland and mainland Hawaii travel to those vaccinated. He said that was based on multiple factors, including the speed with which Hawaii residents are being vaccinated and current COVID outbreak concerns on Oahu and Maui.  Another issue is a national vaccination database for verification purposes.
Current COVID travel rules will remain in effect for now and will continue thereafter for those who choose not to be vaccinated. Hawaii officials have said that vaccinations will only be an option, not a requirement.
Vaccination travel partners.
Hawaii's chief information officer Doug Murdock has indicated that "The two companies we have been working with, Clear and CommonPass, seem to have the right set of credentials to make all that work. So we are piloting things with them right now." Doug said that the state is awaiting a national vaccination database to come online and when that will happen remains unclear. "It's hard to peg a date, but it wouldn't surprise me if by summer we could have this going."
Based on last week's news from Murdock, the vaccination card system, for now, is the way Hawaii is headed.
The CLEAR Health Pass app is what Hawaii travelers will eventually use. Doug said that he expects it to integrate with the current Safe Travels program, although there weren't many specifics provided yet on how that will work. CommonPass collects and manages COVID tests and vaccination through its health and technology company registry.
Since Clear already integrates over 30,000 labs, it portends a possible major expansion of Hawaii's trusted partners. Hawaii is just one of many organizations already taking signed on to the CLEAR Health Pass.
Hawaii travel stakeholders and visitors wait anxiously.
This latest news of a possible earlier than July start comes as improved news for visitors, who were hoping to see it sooner than was intimated last week. Hawaiian Airlines said after the CDC announcement, "We are hopeful the state of Hawai'i will update the Safe Travels program to align with these recommendations."
Revised on April 13, 2021.
Disclosure: We receive a small commission on purchases from some of the links on Beat of Hawaii. These links cost you nothing and provide income necessary to offer our website to you. Mahalo! Privacy Policy and Disclosures.