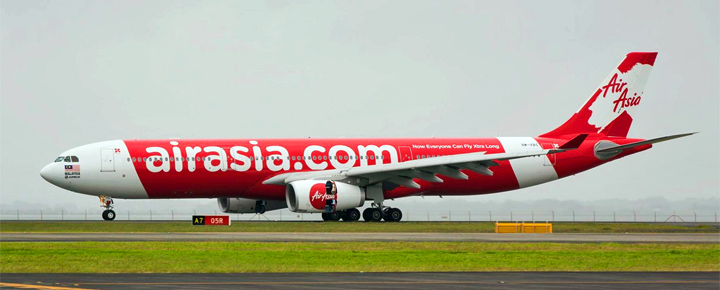 If you are planning a vacation in Hawaii, did you know that the islands also make a near perfect stopover en route to Asia? A Hawaii airfare sale based on long awaited flights from Honolulu to Japan and Malaysia was just announced. With that comes fares so low that we don't recall having seen them before. You'll need to book these now for travel from late June through early February 2018. Flights are aboard Airbus 330 aircraft with 377 seats (including 12 premium).
Routes and fares:
$99 – Honolulu to Osaka Japan each way, all-inclusive.
$149 – Honolulu to Kuala Lumpur (K.L.) Malaysia each way, all-inclusive.
Schedule:
Honolulu to Osaka. 4:00pm-8:25pm.
Osaka to K.L. 10:00pm-4:00am.
K.L. to Osaka 2:00pm-9:25pm.
Osaka to Honolulu 11:25pm-12:30pm.
Travel and purchase dates:
Purchase as soon as possible for best availability. This sale ends February 25, 2017. Travel from June 28, 2017 through February 6, 2018.
Airline: AirAsia.
Fares and Availability: Prices are each way, include all taxes and fees. These are the lowest fares offered and are not available on all dates/flights or necessarily in both directions. Availability is limited. Fare includes 7kg carry-on and additional baggage fees start at $30. The lowest round trip to Japan we found was about $260. Comparable fares typically start at about $600+.
More Hawaii Deals: If you can't find the routes or dates that work for you, subscribe to our free email updates and never miss the latest Hawaii vacation deals.
Also check for possibility of competitive pricing to Osaka on Hawaiian Airlines.