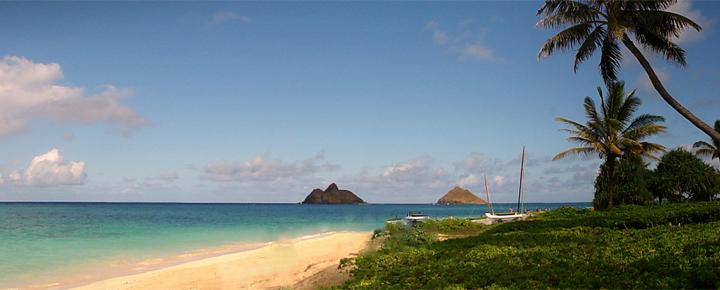 Another helicopter crash with fatalities has brought our attention back to this $150M/year statewide business. That following the incident on April 29, when a Novictor Tour Helicopter went down in a residential neighborhood on Oahu. Three people were killed in that incident which is still under investigation, including the well known owner/pilot. The NTSB preliminary report said that witnesses "observed the helicopter in a nose low attitude descending rapidly; none of the rotor blades were moving and the helicopter appeared to be descending vertically with little forward motion."
Senator Mazie Hirono is asking for more information about Hawaii helicopter tours from the NTSB and the FAA. She is seeking "an accounting of all air tour accidents and unintended landings in Hawaii for the last five years, the findings, recommendations and requirements." State representative Cynthia Thielen wants federal authorities to stop Hawaii helicopter tours in residential areas and national parks, and is asking that flights to be grounded until the crash investigation is complete.
This one helicopter type had 42 fatal crashes in 10 years.
It is noteworthy that the helicopter that crashed in Kailua was a four-seat Robinson R44.
The popular and lower entry cost R44 helicopters appear to be flown by and are listed on the websites of the following Hawaii companies: Novictor, Mauna Loa, Pacific Helicopter Tours. There may be others. NTSB reports indicate that R44's suffered 42 US crashes involving fatalities in the 10 years between 2006 and 2016. That deadly accident rate is roughly 50% higher than the other most common helicopters for civilian flights, according to an LA Times article from November.
In Hawaii, weather conditions are extremely fast changing. That, put together with financial considerations necessitating flying, make the situation worse. Perhaps as many as one third of all helicopter accidents here are weather related.
Over 60 Hawaii Helicopter Tours Had Accidents In Past 40 Years.
Blue Hawaiian, which flies on all the islands, crashed in 2011 over Molokai on a sightseeing tour from Maui. All five on board died, including two newlyweds and the pilot. The company hadn't been involved in an accident since 2000 when one of their craft crashed on Maui. In that incident which also involved a mountainside collision, seven people were killed. The NTSB found that it was caused by pilot error in failing to maintain adequate altitude.
In 2007, there was a crash of a Heli-USA craft at Kauai's Princeville Airport and prior to that there was a 2005 crash that killed 3 and a 2004 crash that killed five on Kauai.
In total this latest incident makes more than 60 total crashes in Hawaii, nearly 20 with fatalities, in the past 40 years. In total over fifty passengers and 11 pilots have died. While each life lost is obviously very important, there a huge number of visitors have flown safely.
Changes in Regulations.
Rules have been in place for years that define minimum altitudes and clearances and implemented other rules and safety equipment. Since then, however, the number of crashes that have resulted from low visibility in rain and clouds increased from 5 percent to 32 percent of all helicopter tour crashes.
There remains controversy regarding an FAA proposal establishing a minimum altitude of 1500 feet in order to avoid obscured mountain peaks that are frequently found in Hawaii. Tour operators believe that the increased altitude could result in additional crashes from reduced visibility in clouds often present at higher altitudes.
Dead pilot had just moved to Hawaii. Company active in industry assn. 
28 year old pilot Joseph Berridge of Albuquerque had just moved to Honolulu in the past month. We previously stated incorrectly that Nicole Vandelaar-Battjes, the company owner, who is active in the new non-profit Hawaii Helicopter Association, was the pilot.
The Hawaii Helicopter Association goals include noise compliance (if you've ever hiked Waimea Canyon on Kauai, we need say no more). She said, "we wanted to get the operators together to do a number of things to promote responsible helicopter flying in Hawaii and advance new initiatives." Included in the association's plan is a state-wide aviation weather cam network.
According to HHA, since 2008 our state has had the most regulated air tour environment in the US, with the addition of rules that mandate a 1,500-foot minimum altitude requirement.
Does the recent crash impact your decision to take a Hawaii helicopter tour?
We know that helicopter tours are a most popular Hawaii activity that many visitors enjoy safely. That's something we can relate to completely. Some time ago we had the opportunity to fly in a small float plane over a glacial lake. After researching, we found that the same type plane from the same tour company had not long before crashed at the very same location. Taking our chances, and, with jittery nerves, we jumped on. It was an incredible and unforgettable flight.
Beat of Hawaii photo near Kailua, site of the most recent crash.
Disclosure: We receive a small commission on purchases from some of the links on Beat of Hawaii. These links cost you nothing and provide income necessary to offer our website to you. Mahalo! Privacy Policy and Disclosures.