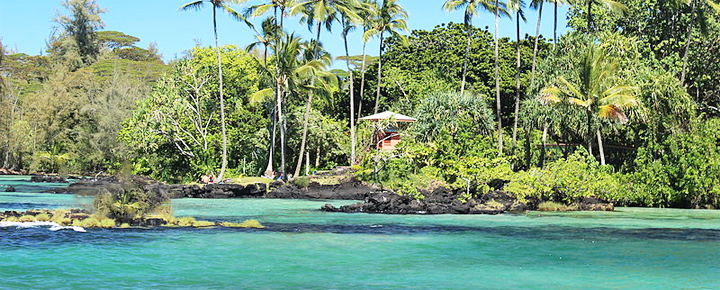 We discussed this earlier in the week, and you were very clear in comments by the hundreds. A travel bubble with foreign countries such as Japan, Australia, and New Zealand, is unacceptable while US citizens are being required to isolate for 14 days. Nonetheless, state officials and some others are pushing on with the concept as a way of restarting Hawaii tourism.
Hawaii's governor said yesterday he is not ready to open mainland tourism on July 1, as many had hoped. In fact, he gave no idea at all of when that would happen. In interesting and contrasting news, the US Virgin Islands announced today that it is reopening tourism, with health and safety restrictions in place, starting June 1.
Japan "Travel Bubble" proposal.
Yesterday, a Hawaii Senate special committee put forward the idea for a "travel safety bubble" proposal that apparently emanated from a private group. The concept is to loosen travel restrictions between Japan and Hawaii, where about 15% of Hawaii visitors are from. Proposal planners are hoping to welcome Japan visitors as soon as July 1.
Central Pacific Bank's Paul Y0namine said, "Given the significance of Japan tourists to Hawaii and Japan's low C0vid infection and death rates, a travel bubble with Japan could serve as an effective start and pilot in the gradual reopening of tourism." That proposal is being discussed in parallel with those visitors agreeing to a location monitoring app on their phones.
Lieutenant governor Josh Green, also indicated that he likes the idea, adding, "There's also New Zealand and Australia." Regarding mainland visitors, he suggested they would be welcomed on an expedited schedule when tested 72 hours prior to arrival.
State Senator Donna Mercado Kim said, "U.S. citizens tend to not want to follow these rules," in showing her enthusiasm for the Japan bubble and contrasting Japanese visitors with those from the other US states.
Testing: Legality, availability, appropriateness.
Hawaii simply cannot require testing of US citizens. Even on an optional basis, it would remain complicated, requiring coordination between the federal government, the airlines, and visitors.
However, there are even other, more fundamental barriers. The lieutenant governor believes that testing is available at many CVS pharmacies that would help visitors to avoid complications at Hawaii airports. Such testing, while expanding, however, is still limited. There are no test locations in Washington or Oregon for example, which together form Hawaii's second-largest source of domestic visitors.
Hawaii itself does not have the ability to process more than 5,000 tests daily, which would not be adequate. Thus, visitors would need to test before beginning travel. Should Hawaii try to proceed with tests, that might well be met with lawsuits, counter-measures from other states, and additional pushback.
Largest Hawaii health insurer cautions on testing.
Comments from the doctor who is helping oversee Hawaii's reopening. Mark Mugiishi, MD, head of Hawaii's largest health insurer, HSMA, said this week that if testing were expanded nationally, it would exceed capacity limits.
Mugiishi added that entangling testing with travel would consume testing capacity that would be required if a resurgence were to occur. He suggests that testing only be implemented in a layered approach, together with basic protective measures, in order to ensure that visitors are not infected.
State's plans call for Abbott Labs testing. The FDA and Mayo Clinic warns on those tests.
Earlier this month, the Food and Drug Administration warned that the Abbott test was falsely reporting infected individuals as being negative. Even under ideal circumstances, tests can turn up incorrect results.
Last month, Mayo Clinic criticized reliance on the tests, saying they lead to a substantial number of incorrect (negative) results. The biggest problem with that is you create a false sense of security."
Tracking of visitors.
Governments are becoming more reliant on technology to help. While these may be critical tools, the methods obviously raise significant potential for human rights abuse. Such data is sensitive and contains information about visitors' identity, behavior, locations, activities, and more.
Could Hawaii tourism even recover from something like a travel bubble? 
Disclosure: We receive a small commission on purchases from some of the links on Beat of Hawaii. These links cost you nothing and provide income necessary to offer our website to you. Mahalo! Privacy Policy and Disclosures.