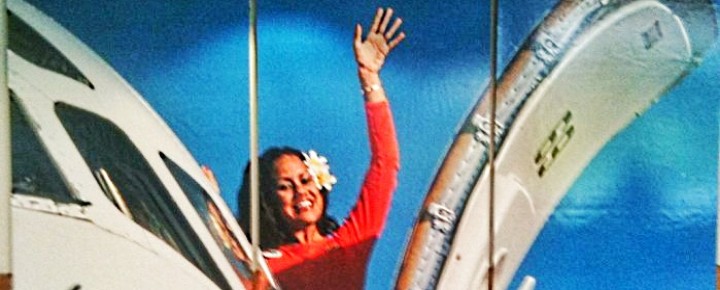 Signs today that the concept of a Japan travel bubble is back on. That as Hawaiian Airlines added back nonstop flights between Honolulu and Tokyo on their schedule weekly starting October 1. BOH: This could either be a sign that Hawaii and its bellwether carrier are near to a deal to make a travel bubble a reality, or it could simply be wishful thinking. We can't say. But they have definitely added those flights well in advance of when they think regular mainland service might resume.   
In July we said that a Hawaii travel bubble with Japan appeared to be in the works. But you told us in countless comments that such a concept would not play well with you, our all-important mainland tourists who comprise the vast majority of travelers to the islands at nearly 70%,  in contrast with Japanese visitors which represent 15%.
At that time, Governor Ige and House Speaker Saiki announced the idea, saying "Japan and Hawaii enjoy longstanding cultural ties and a deep-rooted friendship that has enriched the lives of many generations… It's important that we restore travel between Japan and Hawaii."
The former Prime Minister of Japan, Shinzo Abe, announced the Japan-Hawaii Safe Travel Program, which he said would provide C0vid infection control. He said Japan plans to require pre-travel PCR testing as well as a mandatory examination of travelers on arrival. This could all change with the new Prime Minister, Yoshihide Suga, who was sworn in earlier today by Emperor Naruhito at the Imperial Palace.
Japan travel bubble – unanswered questions.
We are unaware of whether testing for travel is available at this time in Hawaii. It took a back seat to more important testing for health reasons.
How do Hawaii's mainland visitors feel about this?
We have numerous comments on this subject across many articles. You can read some of them in our original Japan travel bubble post.
We continue to look forward to your thoughts! Mahalo. 
Disclosure: We receive a small commission on purchases from some of the links on Beat of Hawaii. These links cost you nothing and provide income necessary to offer our website to you. Mahalo! Privacy Policy and Disclosures.