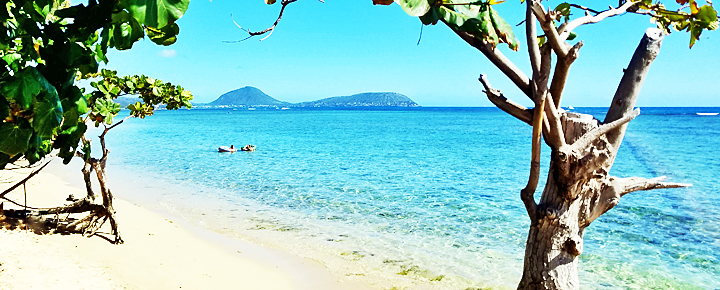 Hawaii's Lieutenant Governor and emergency room physician Josh Green said on a Facebook live stream yesterday, "I don't see any reason not to begin travel (and) getting some hotels open, some restaurant activity going again." He is unaware of anything preventing travel resuming starting as planned, starting October 1. "There's no reason we can't do that… We're on the precipice of that."
Hawaii travel soft opening plan: two tracks to avoid quarantine.
Lieutenant Governor Green, who has frequently been at odds with both the governor and Honolulu's mayor, and is widely believed to be planning a gubernatorial run himself, is proposing two testing tracks to avoid quarantine.
1. 72 hour PCR pre-travel test. First is the long-touted PCR test to be required within 72 hours of travel to Hawaii.
2. Dual antigen tests pre and post-travel. A new alternative to PCR tests that he is proposing, is for antigen testing to detect virus proteins. Those are to be taken on the mainland within 72 hours of travel and again in Hawaii within 72 hours of arrival. Antigen tests provide results within minutes at a low cost of about $20 per test. Green said about the two tracks,
"This is what I believe will be the right plan." And he added, "Sooner or later we're going to have to bite the bullet."
When he was asked whether Hawaii's limited infrastructure is ready for tourism including in-Hawaii testing, the lieutenant governor said he thinks the state will be ready.
We already have relationships in place with CVS; Kaiser and Walgreens is coming on, and when we finalize the decision to allow for rapid antigen testing anywhere as long as we do a follow-up, it opens up testing everywhere. It opens the scope and makes everything easier, which is what we need to do. We need to make plans accessible and not burdensome. I don't think travelers coming in is going to be a big worry."
Green also addressed the many departures in critical positions within the state, saying, "Going forward, Dr. Libby Char, who is a physician, is fantastic. She's very subdued, extremely smart and she will provide good health leadership, so that's a big plus."
Disclosure: We receive a small commission on purchases from some of the links on Beat of Hawaii. These links cost you nothing and provide income necessary to offer our website to you. Mahalo! Privacy Policy and Disclosures.