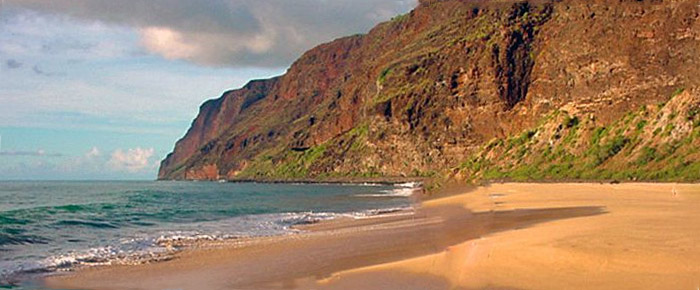 Hawaiian Airlines is expanding its Hawaii flights including for the first time non-stop service from the US mainland to Kauai. This is going to be great news for those of you traveling to or from the San Francisco Bay Area and should be the precursor of future Hawaii deals.
First, starting January 5, 2014 the company will upgrade to daily service between Oakland and Honolulu. It is currently only four days a week. Daily service to Maui will continue as scheduled.
Hawaiian Airlines Nonstop to Kauai and Kona
In addition, Hawaiian Airlines plans for the first time to fly nonstop between the US mainland and Kauai. Service from Oakland to and from Kauai is to commence three times a week. The company will also add service between Oakland and the Big Island four times a week. Service will be onboard Hawaiian's Boeing 767's. The new flights are only seasonal at this point, pending analysis of demand and competition. They will operate from June 14 to August 15, 2014. Their Boeing 767's will fly with somewhat less than full weight from Kauai since a fully loaded 767 is incompatible with the short Lihue runway. In the future, Hawaiian will be able to provide service to smaller airports including Lihue using their new Airbus 321neo planes.
You can already purchase tickets for the new flights on the Hawaiian Airlines website.
Pricing and More Competition Ahead
Alaska Airlines also flies non-stop from Oakland to Honolulu, Kauai, the Big Island and Maui. Therefore, these new flights are a strong indication of competition and Hawaii deals we can look forward to.
We strongly believe that Southwest Hawaii service will also be based out of Oakland. There is no indication of when SWA Hawaii flights will begin flying to Hawaii.

---