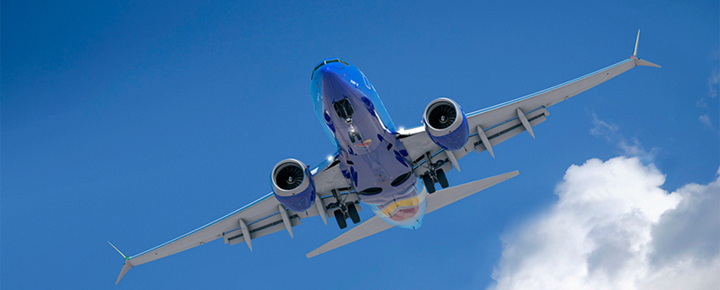 This week we've already heard from the three most engaged stakeholders among Hawaii airlines. Each company is unwavering in their intention to secure a future in Hawaii air travel.
We know that Southwest Hawaii flights will go on sale in the next few months. Also, prior studies have indicated that SWA Hawaii flights might bring a price reduction of up to 25% in Hawaii tickets prices overall. With $99 to $149 airfare sales already becoming somewhat common, we know for sure that Hawaii visitors are in for great deals ahead.
Below is what the three companies just had to say on the fast-heating competition.
Alaska Airlines on competition from SWA.
Brad Tilden, CEO: "We've competed against Southwest Airlines for a very long time…. If I were to guess, 5, 10, 15 years from now, I would guess we'll have an extraordinarily strong presence in Hawaii…. I  think the mindset has to be competition is a good thing." 
Beat of Hawaii: Southwest will serve San Diego, San Jose, Oakland and Sacramento initially. Those routes will compete head to head with Alaska Airlines. Alaska has done a great job on these cities. But because these are not their core markets in the way that say Portland and Seattle are, this will get tough. 
Hawaiian Airlines on Southwest Inter-Island plans.
CEO Peter Ingram: "Southwest… has done a masterful job of getting a lot of column inches in various publications by announcing very little. We still don't even have a schedule of when they're going to fly. We still don't know when they're going to start flying. They haven't sold a single ticket." 
CFO Shannon Lei Okinaka: "We are not strangers to competitors in the inter-island market…. We have competed against different competitors with different aircraft types and have come out ahead each time…. I think it's two different situations when you're talking about Southwest making a huge investment, bringing 10 to 12 737s into the market…. That's a completely different scenario than… repositioning aircraft amongst the islands. I still think either way, we have the right aircraft. We have the right schedule. We have already made a lot of those investments that need to be made in the business, in the community."
Beat of Hawaii: We concur with Hawaiian's statements about inter-island service. Full on, frequent inter-island service is probably more than Southwest will take on soon, if ever. 
SWA on what's up next to Hawaii and inter-island.
Spokesperson Brad Hawkins: "Our public commentary is thus far limited." More will be revealed soon "so that our customers can start regarding Southwest for their long-term travel planning for Hawaii…. We intend to offer inter-island service in some combination and scale."
Beat of Hawaii: This has been one of the most drawn out announcements we can ever remember. We'll all be happy just to get this going at long last. 
Read our Southwest Hawaii update.
Disclosure: We receive a small commission on purchases from some of the links on Beat of Hawaii. These links cost you nothing and provide income necessary to offer our website to you. Mahalo! Privacy Policy and Disclosures.