As we head into what may turn into the busiest summer ever in Hawaii, airlines must have every plane available to meet the unprecedented demand for premium leisure travel. At the same time, two airlines flying to Hawaii are finding their new single-aisle A321neo planes having very serious problems with aircraft engines. So much so that 28% of Hawaiian Air's A321neo fleet has already been grounded.
Remember that the A321neo aircraft is the darling of the airline industry because they are ultra-fuel efficient. Add to that the fact that airlines have tightly packed the seats in these, and you have a big money-maker of an airplane. That was all great until unexpected technical problems began to arise that have the potential to disrupt Hawaii flights significantly.
How common are these planes?
In a word, very common. American Airlines has 70 in its fleet, while Delta has 27 (100 on order) and Hawaiian has 18. They are flying to and from Hawaii all the time, probably more so than any plane other than the Boeing 737. Beat of Hawaii editors flew on a Hawaiian A321neo last week and will be on a Delta A321neo next week, so the subject is especially timely, albeit not in a good way.
On a positive note, American Airlines says, for example, that from Los Angeles to Honolulu, the A321neo burned 6,000 fewer pounds of fuel compared with its predecessor. Much of the fuel efficiency comes from the new, more fuel-efficient engines from Pratt & Whitney for Delta and Hawaiian and CFM for American.
Lower fuel consumption means greater range, and flying with less fuel weight. The A321neo has replaced other planes, including American's aged Boeing 757 fleet. The A321neo is 20% cheaper to fly than a 757.
Delta's CEO said these problems will remain with us in 2024.
It isn't clear if these problems will start to improve or will linger. Delta thinks they will be with us for some time, whereas Hawaiian hopes they will be gone by early summer.
This is a subject most travelers don't consider until the planes stop flying and flights need to be reduced. And that's not good news as we approach the summer travel season.
Hawaiian has five A321neos grounded; could problems get even worse?
Hawaiian Airlines CEO addressed that issue during its most recent quarterly results conference call, indicating they hope their A321neo engine problems will be behind them by the end of the second quarter, which is fast approaching. However, their fleet issues have gone from bad, when two planes were sidelined, to worse, with five as of last week. This is costly, among other concerns.
We recently wrote about how important A321neo is to Hawaii Airlines.
The Pratt & Whitney (PW) geared turbofan jet engines used by Hawaiian Airlines and Delta Airlines on their Hawaii fleets of Airbus A321neo narrow-body planes are the ones experiencing the most unforeseen problems. But then, unrelated, an American Airlines A321neo, also their primary Hawaii aircraft, had an engine fire on takeoff. American uses a different engine.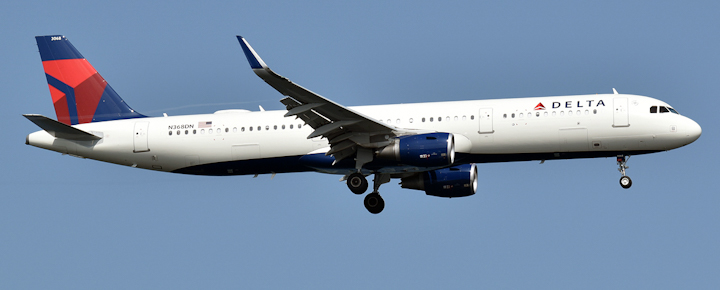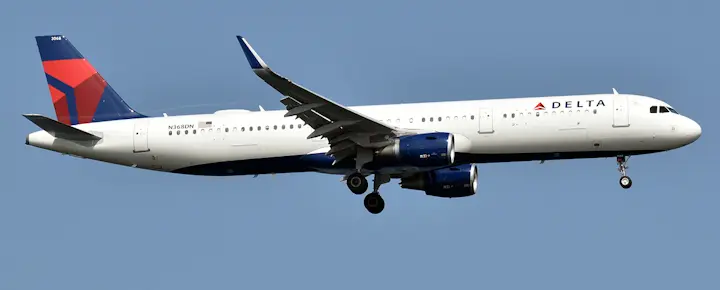 Global airlines suffer from worsening engine problems; what's next?
From Hawaiian, Delta, and Spirit Airlines to Lufthansa/Swiss, Air Baltic, Turkish, and others, heated fingers are getting pointed at PW for the engine reliability and repair issues that aren't improving. Spirit said it is seeing significant reliability issues with these engines across its fleet of 70 planes. And Go First Indian airline has had to park half of its new fleet that has these engines.
Spirit stated, "Over the last six months, the GTF NEO engine has experienced diminished service availability, an issue that has been steadily increasing over this period… Pratt & Whitney continues to struggle to support its worldwide fleet of neo aircraft… turnaround times for engines in the shop have been nearly three times longer than the historical averages."
Spirit has had to remove more than 30 engines in a far shorter timeframe than it had ever experienced with jet engines.
Speaking to these engine and supply chain problems, three-decade veteran Lufthansa CEO Carsten Spohr said last week, "I've never seen anything like it." Two variants of the PW engine, the 1100 and 1500 powerplants, have grounded ten planes in their Swiss fleet and three new Airbus planes in the Lufthansa fleet.
Industry analysts say that due to engine problems and difficulty obtaining parts, aircraft are taking far longer to return to service following maintenance. A lack of replacement engines compounds problems. This is causing an increase in maintenance expenses and other costs to make up for the fleets being parked during this period of unprecedented travel demand. Some airlines have taken to leasing additional aircraft of other types.
Airlines are rumored to be threatening to sue PW regarding these issues. We clearly haven't heard the end of this.
The dreaded supply chain shortages issue again.
Since the pandemic, there has been a shortage of people to repair jet engines and the parts needed. What this means is that there is no buffer. So when something goes wrong, like the unexpectedly fast wear occurring on these PW engines, there is no reserve of parts or people. The remainder of 2023 and beyond will continue to present these challenges. From 2020 through 2022, when there were a lot of grounded planes, it was possible to borrow parts from those aircraft. Now that every plane is needed once again, that flexibility also disappeared.
Did technology help cause these problems?
Others claim that one of the problems with the newer generation engines is that they rely heavily on CFD and other virtual development technologies, which predict performance and reliability differently and perhaps less accurately than traditional flight testing.
Could issues relate to the environment in which these planes operate – like Hawaii?
Manufacturer PW blamed has indicated that there is an indication for additional inspection when the engines are operated in dusty, humid, or hot conditions. But when airlines not operating under those conditions also had the same issues, that notion may have been dropped entirely. We aren't clear where Hawaii would fit into that theory since it certainly qualifies as humid.
American Airlines A321neo recent fire.
While the American Airlines Hawaii fleet does not use the same engines, we certainly stood up and noticed when one of their A321neos had an engine fire while it was taking off from Charlotte recently. The FAA is investigating the incident. BOH editors have plans to be aboard both Delta and American Airlines A321neo planes shortly and last week, flew onboard a Hawaiian A321neo, which you will be hearing more about.
Delta has its own engine shops to deal with supply chain issues.
Delta Tech Ops has its own way of dealing with the engines that are having problems by running their own engine shops. Delta said in an interview, "We work very closely with Pratt & Whitney, which has resolved many of the introduction issues." The company said further that it expects the engine problems to be resolved in early 2024. That's a significant departure from what Hawaiian Airlines just said, which is that the engine problems should be resolved with A321neo planes in the air by June 2023.
PW says it is 50% there in terms of improving reliability.
Pratt & Whitney said recently that their upgrade program designed to improve the durability of PW1100G components is about halfway there. One major issue is that the "time on wing" must quickly get improved, or else. Time on wing (TOW) is a critical factor in measuring the reliability of airline engines.