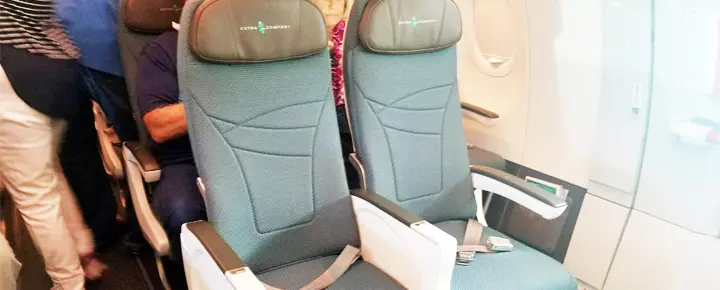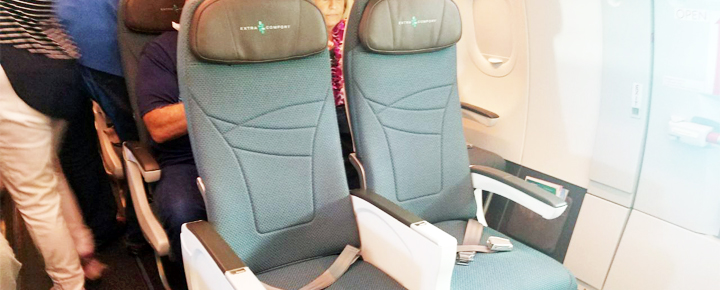 As goes Hawaiian Airlines, so goes the Hawaii travel industry. Thus, today's news will serve as a good indication of what we can expect in 2022. You have been filling seats, like those above, faster than had been anticipated. So thanks from all of us for making Hawaii so popular again.
Hawaiian already said this morning that the future is looking better. We'll know more this afternoon when they hold an investor call at 1 pm, which we will listen to since Hawaii is our news beat. Expect updates from us after the call.
Variables remain, including the Omicron Covid variant which is just hitting at the beginning of what will be a busy travel season. Hawaiian is taking Omicron into careful consideration in today's announcements.
Today's news follows on the heels of the cheapest 2022 deals imaginable.
Just one week ago, Alaska Airlines kicked off a nearly unimaginable two-for-one Hawaii deal, which was upended almost immediately by Hawaiian Airlines deals starting at $55 each way.
The Hawaii bellwether carrier said that for the 3 month period ending December 31, they expect overall (mainland, interisland and international) demand to be improved from 3% to 8% compared with earlier projections. It will, however, still represent a decline of 29-32% compared with 2019, largely now due to the still-missing international component. Hawaiian believes that international should largely return to pre-Covid by summer 2022.
In terms of dollars, their adjusted loss will still be significant, in the range of $25-65M, albeit significantly better than the $50-110M earlier suggested.
We do not expect Hawaiian to significantly alter flight capacity next year.
Overall, this indicates exactly what we can expect next year, which is a very busy Hawaii travel.
Disclosure: We receive a small commission on purchases from some of the links on Beat of Hawaii. These links cost you nothing and provide income necessary to offer our website to you. Mahalo! Privacy Policy and Disclosures.