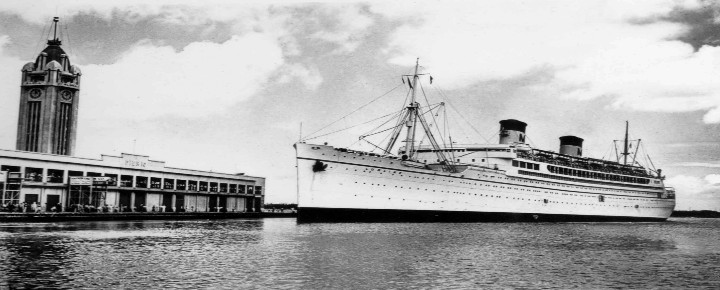 Hawaii travel has achieved 10 million visitors per year. Tourism makes up arguably 30% or more of our economy. But it wasn't always like this. Read how we got here in today's history of Hawaii travel By ship and plane.
Agriculture was the primary focus when Hawaii became a state. Think pineapples for example, because Hawaii produced the most in the world. But as the number of visitors grew, and throngs began enjoying the tropical Hawaii weather year round, everything began to change.
Currently, the bulk of Hawaii's tourism is domestic from the other 49 states, followed by Japan, Canada, Australia, and beyond. In the not too distant future we hope to see nonstop flights from London to Honolulu opening another door.
Today we look back at the history of Hawaii travel by ship and plane, that put Hawaii on the map as a major tourist destination. Later we will also look at the development of the first hotels and resorts in the islands, built to keep up with growing number of visitors.
Commercial Hawaii travel started in 1860's by steamship.
The first commercial steamship service attempts began in the 1860's, which were followed by sugar company Spreckel's Oceanic Steamship Company in 1881, when it commenced regular service from San Francisco aboard its SS Lurline. Mail and cargo were part of the offerings along with passenger service. 
Matson's long history in Hawaii started in the 1880's. 
Spreckel's captain was William Matson, who went on to buy his own ship, that began service to Hawaii in 1882. Thus started  the Matson Navigation Company, responsible for a large amount of the ocean cargo traveling to Hawaii to this day. The first of multiple Lurline named ships sailed from San Francisco to the Hawaiian Islands in 1887 in what was to become the beginning of Matson passenger service. They later commissioned steamship building just for their Hawaii passenger and cargo fleet. 
In 1914, Matson also started service to Hawaii from Los Angeles. Matson's Hawaii routes stopped during World War I, as the ships were called into wartime service. Matson continued to expand with service to the South Pacific in the 1920's. 
The Matson company continued to play a large role in the expansion of the Hawaii tourist economy, when they took part in the development of the Royal Hawaiian Hotel, among other things. Matson would later grow to run four full time passenger ships to Hawaii, and have ownership in additional hotels. 
Hawaii established as premier global travel destination.
By the early 1900's, over 20,000 visitors per year were arriving in Hawaii. That would grow exponentially to 1 million visitors in the 1960's and then with jet travel, to the 10 million visitors of today.
Starting in the 1920's, ships began docking near the Aloha Tower, where they still dock to this day. 
The Great Depression would half Hawaii's visitors in the early 1930's to just over 10,000 annually, before rebounding again soon thereafter. By the early 1940's, well over 30,000 visitors a year were arriving in Hawaii. 
During WW II, Matson ships were again called into action for troop movement. By 1946, however, Hawaii saw the return of commercial steamship service, with liners capable of carrying over 700 passengers each, arriving regularly in Honolulu. Matson remained in the passenger business until 1970, when, as a result of jet travel, it became today's cargo carrier.  
Dole's folly and advent of flights to Hawaii.
In 1927, pineapple baron James Dole announced a $25,000 reward to incent the first successful nonstop flight from Oakland to Honolulu. Of the eight planes that took part, only two completed the mission, and ten people tragically perished trying. A point, however, had been made, and wide-scale commercial air travel to Hawaii would soon commence.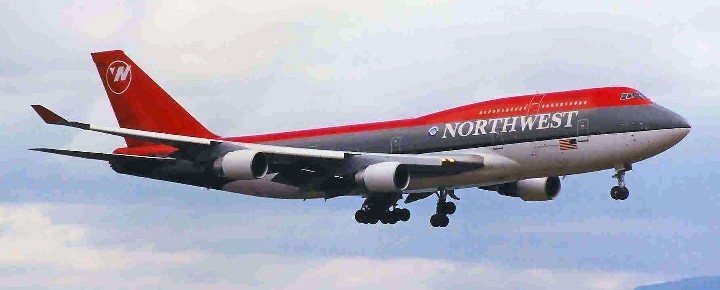 Pan Am's Clippers were first, followed in the 1940's by United Airlines, Northwest (remember them?) and others.
The first commercial airline service to Hawaii began in October 1936. Once weekly service from San Francisco to Honolulu was onboard a Pan American Martin M-130. Pan Am continued to bring larger planes to the route, some of which included berths and a lounge, starting in 1939. 
Continue reading How Air Travel Transformed Hawaii. 
Disclosure: We receive a small commission on purchases from some of the links on Beat of Hawaii. These links cost you nothing and provide income necessary to offer our website to you. Mahalo! Privacy Policy and Disclosures.