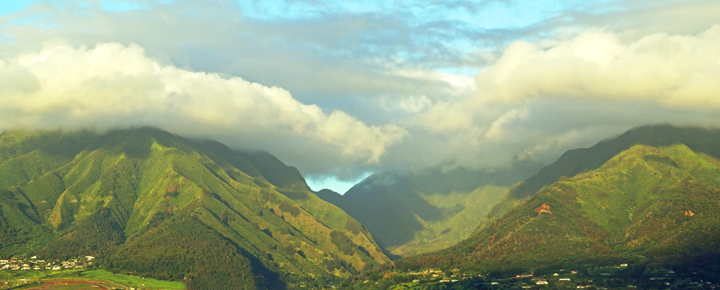 CBS Travel Editor, Peter Greenberg, suggested on his November 12, Global Travel Update, that visitors delay Hawaii vacations for now. Peter said that he's not anti-Hawaii, but that the Hawaii experience of today isn't what visitors expect. Expedia's CEO has his own very interesting take. 
Greenberg said, "Book in January and February. Don't rush over there now. Let them figure this out."
Expedia's take on tourism's return. 
Greenberg got us thinking about the type of traveler coming now before what travel giant Expedia's CEO Peter Kern said is just around the corner; a travel recovery that will be "sharper and faster than before." Kern firmly holds that news in the past week of the impending vaccines, and not the vaccines themselves will be what spawn travel's resurgence.
As a case in point, travel stocks were sent higher, both at Expedia, Hawaiian Airlines, Marriott, and others. As for "A shift in consumer confidence… it's been steadily rising."
Greenberg is right, however, that the Hawaii experience of today is different. If you are holding on to the past, you may be disappointed. Remember the Hanapepe Art Night every Friday on Kauai? It's not happening now. How about the Saturday Farmer's Market at Kauai Community College? It's closed and a new one with room to roam opened across the street on land owned by Grove Farm. How about visiting your favorite shops throughout the islands? Many are still shuttered. You've asked about activity providers, and many are now just starting to come back. But, at historic Lahaina Town on Maui, most things are now reopened. 
Our point is that some of your favorite places, hotels, or activities may not be open right now. So if that is of the highest importance to you, it is better to wait. On the other hand, if you are adaptable to change, this could be the perfect time to mask up and visit the islands while tourism is in recovery. 
While Hawaii may not be up to standards in some ways, it exceeds them in others. 
The negative side of Hawaii vacations now:
Greenberg said, "Remember not every store's open, not every restaurant is open. Not every hotel is open." They're hoping to get them open by the 15th of December because they don't want to lose the big Christmas season." And that's all true. 
More importantly, as virus cases continue to rise here and on the mainland, we don't know what the short term situation will be. 
The positive side of Hawaii vacations now: 
A Hawaii vacation now allows you to step back decades in time. This is probably a Hawaii you have not seen before. The iconic beaches are the same, but the crowds are so much fewer, as you have noted in many comments. This is the feeling of having Hawaii to yourself. In that way, this is an unequaled opportunity in time that hasn't been seen here since 2008. 
Hawaii tourism predicted to return with a vengeance.
Hawaii is experiencing a massive decrease in tourism compared with last year. But by next year, Hawaii is still hopeful that the number will increase to six million, which would only be a 40% decrease from 2019. 2022 estimates remain at near eight million, increasing thereafter. 
There are no cruise ships now. And there are almost no international arrivals. Fewer tourists mean hotel and vacation rentals options abound. So do activities, restaurants (those that are opening, which are increasing daily). Air travel is a great deal, especially over the upcoming holidays. 
Everyone working in tourism will be happy you are back.
Will masks be required or reservations at beaches?
Hawaii is still in the process of working out details as regular followers know. A more consistent plan on masks is needed according to virtually all state officials. That will happen one way or another soon. Until then, plan on masks and social distancing in most if not all public instances. 
Will you hold on to those Hawaii vacation plans? 
Beat of Hawaii © photo on Maui. 
Disclosure: We receive a small commission on purchases from some of the links on Beat of Hawaii. These links cost you nothing and provide income necessary to offer our website to you. Mahalo! Privacy Policy and Disclosures.