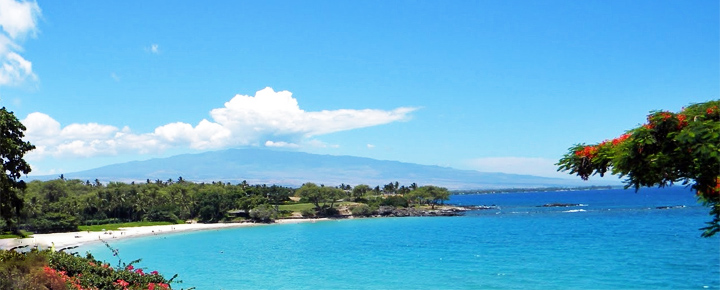 How airlines that fly to Hawaii perform is of critical importance to us personally and to our readers. Personal finance website Wallethub just announced their annual rankings of of airlines in terms of most reliable, comfortable best for pets, least-complained about and the safest. Information was based on 2018 DOT flight data, and used 15 metrics that included cost, safety, comfort, baggage, complaints.
We couldn't help but delve further when we saw this study included Hawaiian Airlines and Alaska Airlines as well as Hawaii newcomer Southwest Airlines.
Here's how airlines that fly to Hawaii ranked overall in 2018:
1. Alaska Airlines
2. Delta Airlines
3. Hawaiian Airlines
4. United Airlines
5. Southwest Airlines (began Hawaii service in 2019)
6. American Airlines
Reliability: Delta Airlines
Least complained about: Southwest Airlines
Top safety: Alaska Airlines.
Best comfort: Top points went equally to Alaska, Delta, Southwest and United.
Cheapest fare: Alaska Airlines.
Prior year results
The prior year's results also had Alaska as number one overall, followed by Delta.
Beat of Hawaii's Take
1. While Alaska Airlines does better than the rest on a national level, the survey does not take into consideration which airline performs better in the Hawaii market.
For example, if you study the two airlines on flights to Hawaii, would Hawaiian Airlines rate better with its free meals and more visually themed Hawaii service compared to Alaska? Or would Alaska still outperform Hawaiian?
Also, in terms of comfort, Hawaiian continues to have some wide-body planes, which Alaska does not. Those feature seats that are two across on both sides of the plane, meaning that you do not have to sit in a 3-seat configuration. For us, that's a plus.
2. Both Alaska and Hawaiian almost always rank at the top of airline reliability on all counts.
From being on-time to safe travel, these companies tend to lead the industry. We have not experienced any real distinction.
The Official Airline Guide recently announced results of on-time performance world-wide. In that report, Delta Airlines lead the pack, followed by Alaska, Southwest, United and American. Within the US, Hawaiian Airlines retained the number one spot for the fifth year running.
3. We have crossed the Pacific hundreds of times and have almost never had an issue with either company.
There was one flight cancellation on Hawaiian Airlines maybe ten years ago, and a couple of inter-island delays. Our bags have been delayed on Alaska Airlines several times, and they offer a baggage delay guarantee/refund which we were able to apply to future travel. We haven't flown on Southwest Hawaii flights yet, but plan to. In the end, we have no complaints.
Disclosure: We receive a small commission on purchases from some of the links on Beat of Hawaii. These links cost you nothing and provide income necessary to offer our website to you. Mahalo! Privacy Policy and Disclosures.