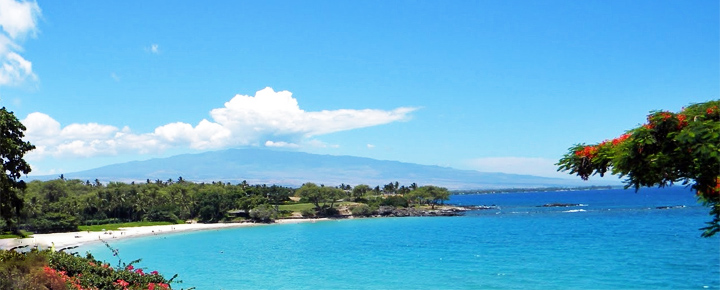 How airlines that fly to Hawaii perform is of critical importance to us personally and to our readers. Consumer Reports recently released its airline ratings. The non-profit surveyed 55,000+ members who reported on over 100,000 flights. We couldn't help but delve further when we saw this study included Hawaiian Airlines and Alaska Airlines as well as what we can expect on soon to be announced Southwest Hawaii flights.
It might be surprising that their highest economy marks went to Southwest. There was only a 1 point separation, however, between them and Alaska Airlines.
Consumer Reports said, "out of the 11 airlines surveyed, Southwest landed at the top of the ratings chart for overall satisfaction by passengers on economy flights. It earned high scores for staff service and ease of check-in, and cabin cleanliness. And it was the only airline to earn top marks for pricing transparency—this no-frills carrier clearly lists its fees and lets you check two bags for free."
Beat of Hawaii Responds
1. While Alaska Airlines out performs Hawaiian on a national level in economy, both rank the same in their first-class offerings. Regarding economy, the survey does not take into consideration which airline performs better in the Hawaii market.
For example, if you study the two airlines on flights to Hawaii, would Hawaiian Airlines rate better with its free meals and more visually themed Hawaii service compared to Alaska? Or would Alaska still outperform Hawaiian? That might be useful to test in a follow-up survey.
Hawaiian continues to have wide-body A330 planes, which Alaska does not. Those A330's feature seats that are two across on both sides of the plane, meaning that you do not have to sit in a 3-seat configuration. For us, that's a plus.
2. Both Alaska and Hawaiian almost always rank at the top of airline reliability on all counts.
From being on-time to safe travel, these companies lead the industry. We don't see any real distinction.
3. We have crossed the Pacific hundreds of times and have almost never had an issue with either company.
There was one flight cancellation on Hawaiian Airlines maybe ten years ago, and a couple of inter-island delays. Our bags have been delayed on Alaska Airlines several times, and they offer a baggage delay guarantee/refund which we were able to apply to future travel. In the end, we have no complaints.
Rankings were based on a 100 point scale. The study looked at a range of issues including:
Comfort – Legroom – Ease of check in – Flight information and status – Cabin cleanliness – WiFi – In-flight entertainment – Free and paid snacks and food and drinks – Staff service – Price transparency.
Economy class rankings:
Southwest Airlines 85
Alaska Airlines 84
Virgin America (now part of Alaska) 83
Hawaiian Airlines 80
Delta Air Lines 75
American Airlines 68
United Airlines 67
Business/first class rankings:
Alaska Airlines 89
Hawaiian Airlines 89
Delta 85
American Airlines 80
United 79
Another study we previously reported on was from WalletHub, which included Hawaiian Airlines and Alaska Airlines. We were surprised frankly at these two Hawaii Airlines in their findings and you may be too.  They ranked airlines by a number of key findings based on publicly available data from the US Department of Transportation for 2016. Here's how our airlines fared in each area:
Airline reliability. This was based on rankings for cancellations, delays, mishandled luggage and denied boarding.
Results: Alaska 1 and Hawaiian 3. Other rankings were Delta 2, United 5, Virgin America 7, American 9, Southwest 10.
Airline comfort. This was based on rankings for in-flight experience, free amenities including Wi-Fi, more legroom, and free snacks and beverages.
Results: Alaska 5 and Hawaiian 8. Other rankings were American 2, Southwest 3, United 4, Delta 6, Virgin America 7.
Least complaints.
Results: Alaska 3 and Hawaiian 7. Other rankings Southwest 1, Delta 5.
Results: Alaska 6 and Hawaiian 10. Other rankings Virgin America 5, United 8, American 9.
Post updated 3/23/2018
Photo at Kohala Coast, Big Island