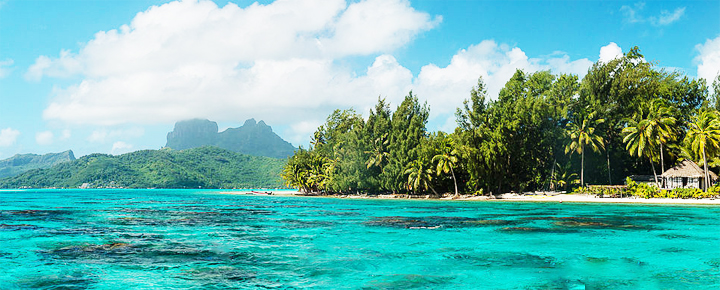 As Hawaii remains in a shutdown gridlock, with seemingly no viable and concrete plan to reopen, we had a look at what some other tropical destinations are doing globally to welcome back tourism. These are some of the destinations visitors often choose as Hawaii vacation alternatives.
Two common threads are beginning to surface. The first is on-arrival testing, which we continue to say will by necessity become part of Hawaii's plan, and should have been from the very beginning. (The State of Hawaii continues to say that there will be no testing available on arrival).
Also, some additional testing parters are coming forward (see French Polynesia below). Hawaii failed in only apparently partnering with CVS, who Jeff says he wouldn't trust for sourcing chocolate let alone for having the wherewithal to provide Hawaii tests. (Details of that agreement have never been revealed).
French Polynesia.
Hawaii's southern neighbor, which had just a fraction of Hawaii's arrival numbers, is welcoming tourists starting July 15. There you must have a negative PCR test within 72 hours of departure. Then, 4 days after arrival, a second test is required.  For pre-departure testing at their Los Angeles gateway, Tahiti has partnered with Reliance C0vid Testing for the readily available tests.
"In addition to the test required before departure, a self-test provided by French Polynesia, will need to be carried out on the fourth day after arrival in the destination. An envelope will be given to each traveler upon their arrival at the airport. This test consists of an oral and nasal swab, to be self-performed at the date indicated on the envelope containing a self-test kit with instructions and an information note."
Caribbean Islands.
While no single Caribbean island has anything approaching Hawaii's normal arrival numbers, overall, the Caribbean welcomed over three times the number of visitors that Hawaii did in 2019.
Netherlands Antilles. Aruba is welcoming visitors as of July 10. A PCR test either in advance or on arrival is also required with advance tests requiring online forms 12 hours before departure. While masks are not required, they are recommended when distancing is not possible.
British Antigua and Barbuda. Visitors provide a negative PCR test taken within seven days of departure in addition to tests on arrival at a cost of $100 per passenger. Masks are to be worn in public areas.
Bahamas. A negative PCR test taken within 10 days of arrival must be presented.
Barbados. Visitors must be tested either 72 hours in advance or upon arrival starting in July.
Caribbean-adjacent Bermuda. Complete online forms and pay $75 for on-arrival testing as well. That in addition to a PRC test taken within five days of departure for Bermuda. Visitors must self-isolate until they receive their on-arrival results.
Jamaica visitors began returning as of June 15. PCR testing is based on where visitors are coming from and is subject to change. High-risk passengers are provided tests on arrival. All visitors must remain in the tourism corridor of the island.
Puerto Rico opens on July 15, for visitors with a negative test within 72 hours of departure. Those without test results will have a mandatory isolation until results are obtained or perhaps longer.
Turks and Caicos islands will allow visitors starting July 22 and visitors must present a negative test result taken before departure. That was previously 3 days but was just changed to 5 days before departure. Masks required in public areas.
US Virgin Islands reopened on June 1. There are no test requirements at this time for US citizens.
Mexico.
While not an island, Mexico is an important competitive tourist destination for Hawaii. Visitors to Mexico face health screenings that include temperature checks and heat-sensing cameras. Those with fevers face the possibility of being returned or placed in isolation. No PCR testing requirements are currently listed as being necessary.
Are you traveling for vacation, and, if so, where will you be headed?
© Beat of Hawaii photo in French Polynesia.
Disclosure: We receive a small commission on purchases from some of the links on Beat of Hawaii. These links cost you nothing and provide income necessary to offer our website to you. Mahalo! Privacy Policy and Disclosures.