How do you choose between these two airlines when booking flights to Hawaii? We recently flew to and from California on Southwest Airlines and Hawaiian Airlines. But rather than rehash those, which you can read for yourself if you'd like (links above), the point today is to look at ways to decide which airline will better suit your needs when flying to Hawaii.
We'll start with an analysis of cost, bag fees, seating, legroom, and atmosphere, then finish with some tips.
Tickets, Bags, Early Boarding, and More.
1. Ticket Cost. When both airlines compete together on routes, pricing is usually the same. But even then, the flight cost may vary greatly depending on how many bags you check and additional add-on fees you might select.
2. Checked bags. Here's where you can save. Southwest doesn't charge for checked bags, but Hawaiian does. Expect to be charged $30 for the first and $40 for the second bag. That is unless you have premium status with Hawaiian or have their branded, annual-fee credit card. One person with one checked bag could be an extra $60 roundtrip. Multiply that by other family members traveling, and costs go up fast. On Southwest, the first two bags are free.
3. Seat assignments. Hawaiian does offer them, while Southwest does not.
On Hawaiian, we found that the seats available without additional cost were slim pickings. The further out you book, the more choice you'll have for free seating. But remember that the free assigned seats tend to be towards the back of the aircraft. Hawaiian seat assignments assure you that all persons traveling together will be seated together.
Southwest has its own problems. We paid $25 extra for an earlier boarding assignment to get an aisle seat. While it all worked fine, queueing for seats leaves a lot to be desired.
Onboard Seating and Legroom.
1. Seating configurations. There are significant differences in seating between Hawaiian and Southwest.  That difference is based mainly on the plane you will be traveling on with Hawaiian since they have wide and narrowbody planes with different seating configurations. These are important to consider regarding you and your travel companions and how they will be seated most comfortably.
A. Southwest 737-800 and 737MAX. In both types of planes, seating is in a 3 x 3 configuration.
B. Hawaiian widebody A330. Here the economy seating is in a 2 x 4 x 2 configuration. For two people traveling together, it is highly desirable to sit together and not have a third person in the row.
C. Hawaiian narrowbody A321. This plane type has the same 3 x 3 configuration as Southwest's 737 fleet.
2. Legroom. There's more on Southwest. The listed pitch on Hawaiian is 31 inches. The Southwest 737MAX has a pitch of 32 inches. Either one of two things seems true to us: the extra one inch is a huge difference, or it is somehow even more than a one-inch difference Southwest.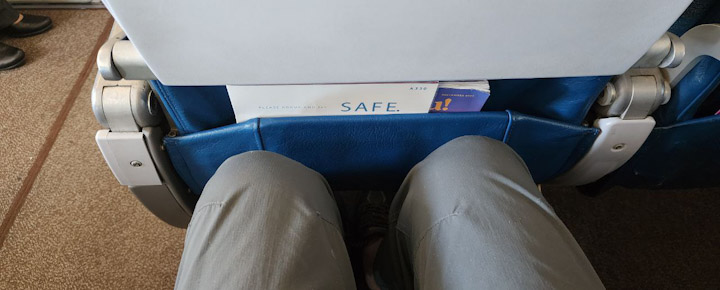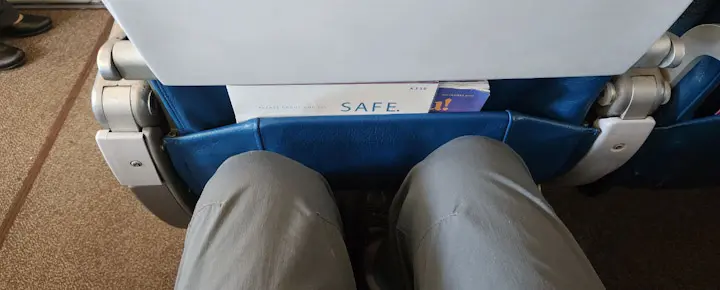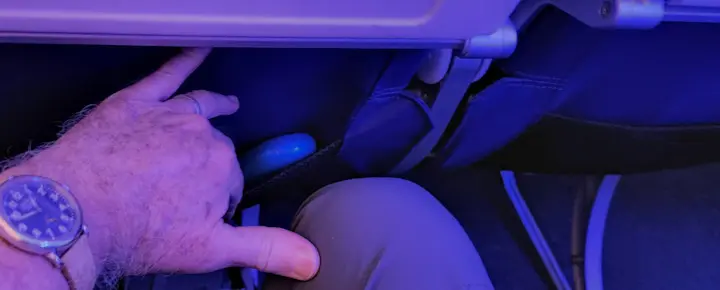 3. Seat width and comfort. Both were not that comfortable or wide enough. We did not discern an appreciable difference between them.
Atmosphere, entertainment, USB charging.
1. Atmosphere onboard. We consider it to be a toss-up. While the Hawaiian crew (mostly Hawaii-based and Los Angeles-based) have a distinct island feeling, we found the Southwest crew was far more engaged with customers and proactive in a pleasant yet not over-the-top way. The Hawaiian crew on our economy flight was lackluster, unfortunately.
2. Entertainment. On Hawaiian, there is seatback entertainment, but only on their widebody fleet. On Southwest and Hawaiian's narrowbody fleet, entertainment is exclusively via your device.
3. USB charging. Southwest plans to add USB chargers at every seat starting next year. We don't know how quickly that will be rolled out. Hawaii has USB charging through its's planes (other than interisland).
4. WiFi. Southwest has $8 WiFi on all its planes. Hawaiian will be adding free WiFi starting next year. But again, we don't know how quickly that will be retrofitted to all aircraft.
Checklist for choosing between Southwest and Hawaiian economy when flying to Hawaii:
If an island feeling is not necessary to you, and you do not qualify for free bags on Hawaiian,

choose Southwest

.
If there is a widebody service option on the route you'll be traveling,

choose Hawaiian

.
If you get free bags on Hawaiian (because of their credit card),

choose Hawaiian

when there's a widebody, or

choose Southwest

if there is not.
If you do prefer an island feel on your flight,

choose Hawaiian

.
If service onboard is important to you,

choose Southwest

.
If you are flying in the next year and want WiFi,

choose Southwest

.
If you are flying in the next year and want USB charging,

choose Hawaiian

.
If you want premium options like first class or paid, extended legroom in economy,

choose Hawaiian

.
If you want food in economy, bring your own. The snack offerings are equally dismal on Hawaiian and Southwest.
If you are concerned about needing to cancel and rebook,

choose Southwest

. Hawaiian does not let you deposit funds and reuse them for the best available fares.
What other criteria do you use in picking between Hawaiian and Southwest?