A new Hawaii route, just in time for the holidays, is adding another option for many visitors heading to the islands this winter. That's exciting news for Hawaii enthusiasts. Breaking a considerable hiatus in new Hawaii routes, Alaska Airlines, a seasoned 15-year veteran in Hawaii air travel that we've often referred to as Hawaii's second bellwether airline, is delighted with this new offering.
This expansion brings fresh opportunities to connect with the Hawaiian Islands, departing from convenient Paine Field in Everett, Washington, to Honolulu, Oahu.
The first-ever inaugural flight from Everett to Honolulu was yesterday, November 17. Alaska plans to run the route on a daily, year-round basis. Another reason this is exciting for Alaska Airlines is because it now flies from a total of eight mainland airports nonstop to Hawaii.
"If there's one place our guests told us again and again that they wanted to fly to from Seattle's northern airport, it's beautiful Hawaii. We've been eager to make it happen. We've proudly served the Hawaiian Islands for more than 15 years. This new route adds Seattle/Everett to our list of West Coast gateways to Honolulu. We'll be ready to say aloha to our guests on this new flight this fall."

Alaska Airlines
Earn Double Miles on Alaska from Paine Field
Travel between Paine Field (PAE) and Honolulu for this double-mile offer that ends on March 31, 2024. Applies to all destinations from Paine Field. See Alaska Double Miles for details.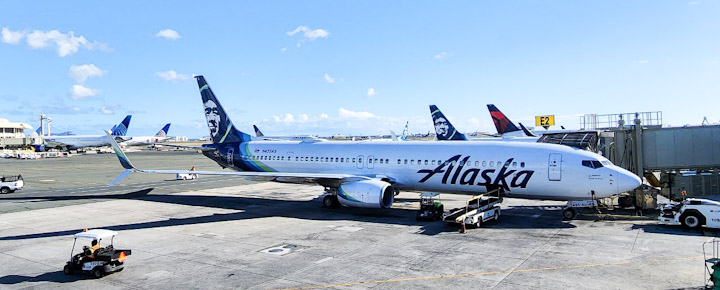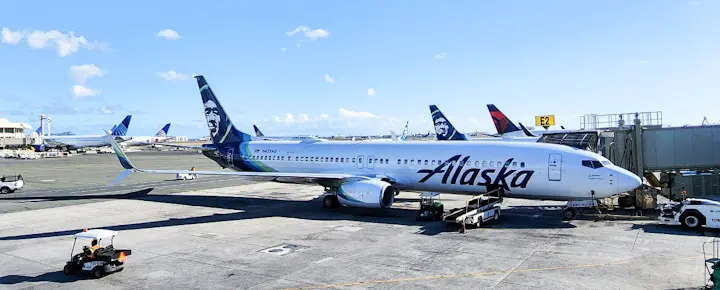 The aircraft and schedule for the new Paine Field to Honolulu route.
Enjoy an early afternoon arrival in Honolulu and a less fun early morning arrival on the way home. The new route departs Paine Field at 9:10 a.m. and lands in Honolulu at 1:36 p.m. The return red-eye flight leaves Honolulu at 11:34 p.m. and arrives in Everett the following day at 7:20 a.m.
We show a mix of aircraft currently being used on the route, including Boeing 737-900 and Boeing 737 MAX 9.
What is the cost of flying between Everett and Honolulu? From $137 each way.
Demand and pricing will take some time to settle in on this particular and unique new route. The best prices we found offered round-trip flights for as little as $274 in early December. More common is $169 each way, except during peak times when rates can be significantly higher. The fares above are for basic economy, and regular economy is an additional $50 each way.
Alaska is relying more than ever on red-eye flights from Hawaii to the US mainland.
Such is the case on this new route. Also, their popular Kauai to San Diego flight, which operated from Hawaii in the afternoon for years, recently changed to an overnight red-eye flight. Since we're about to fly on that route again and write about it, we'll report on how well we like that change. We generally aren't a big fan of red-eye flights. What about you?
More about this new Alaska Air Hawaii route.
Paine Field in Everett is a more convenient, upscale airport, providing an easier-to-manage experience than the bustling SeaTac airport located 38 miles south. Your editors recently endured a one-hour wait in the TSA PreCheck line at SeaTac, emphasizing the appeal of Alaska Airlines' decision to commence flights from Paine.
Alaska Airlines has up to 30 daily flights to Hawaii, serving as a significant player alongside Hawaiian Airlines, with Alaska departures from eight gateway cities. The airline provides a range of ticket/seating options, including business/first class, extended legroom they call Premium Class, economy, and basic economy. Passengers on Hawaii flights have access to satellite Wi-Fi, available for purchase at $8. Alaska Airlines is known for better-than-average food offerings on Hawaii flights, notably featuring various fresh meal selections available for pre-order.
Are you planning to fly between Paine Field and Honolulu?