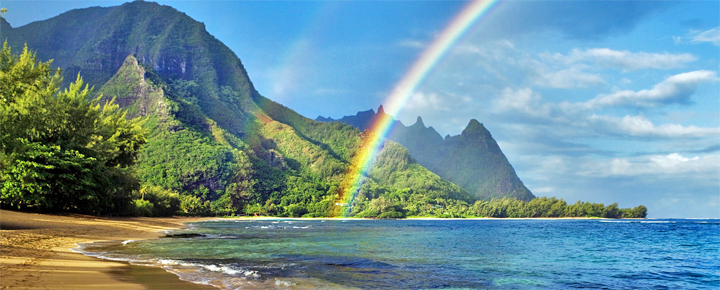 Beyond the governor's jumbled recommendation that visitors curtail Hawaii vacations through October, there are perhaps bigger questions afoot. That is, how safe is it to travel to and be in Hawaii. Add to that all of the anxiety we are all feeling and that you've expressed in countless comments this week, in addition to the question of whether you'll lose all your money if anything should go wrong.
How could things flip-flop more with the world-changing at an unprecedented pace and Covid a huge part of that? 
Starting in April, Hawaii travel took off with a vengeance after over a year of hiatus. With vaccinations and the feeling that Covid was behind us, Hawaii was back on the radar. We were told that it was safe to travel again, and boy did we ever take that literally.
Clearly, people are crazy about Hawaii travel again. Bookings have been through the roof for the airlines, vacation rentals, hotels, car rentals, and activities. And domestic arrivals in Hawaii have paced well above 2019. That is until the recent changes associated with the latest Delta Variant.
Hawaii travel boom meets the dreaded Delta Variant.
Now, however, those with plans for fall Hawaii travel are finding that there is hell to deal with once again. Oh, just what none of us wanted to hear after what we've all just been through. But that's the reality. And Governor Ige this week suggested a 2-month pause on Hawaii vacations, albeit without any teeth.
State officials continue to clearly assert that the current problem is primarily associated with residents rather than visitors.
But the reality is that whether you are here in Hawaii or on the mainland, cases have been surging. ICUs are not able to handle it and are largely overwhelmed with those who remain unvaccinated. Breakthrough cases are also concerning and a significant albeit smaller component of current worries, as are cases in Keiki.
You've expressed anxiety about Hawaii vacations in more than 1,000 recent comments. 
This is leaving Hawaii visitors and those of us who live here uneasy and frankly downright confused. Wait, aren't vacations supposed to be for relaxation and stress reduction. What happened to that? You've said it all here in your vociferous thoughts across many articles.
Different than 2020, but not that great now either.
This time, however, unlike last year when Hawaii went into a near virtual shutdown, many of you are choosing not to cancel your Hawaii vacation plans. Even though fewer of us are traveling than in the peak of summer, some are still coming. And that seasonal downward trend is normal, albeit more pronounced this week for sure. As we said, Hawaii travel stakeholders have all told us that cancellations are extraordinary this week.
Trending data for U.S. vacation planning.
Data Analytics firm Morning Consult has done extensive analysis of trends in travel plans, albeit not exclusively for Hawaii. Here's some of what they just had to say:
"Comfort with going on a vacation dropped 2 percentage points, to 54%, from last week…  down 11 points since the Fourth of July. Big-name hotels still lead the pack for travel accommodations, with 52% of respondents expressing comfort… (while) Airbnbs ticked up 3 points, to 39%, after three weeks of declines."
Concerns range from children who can't be vaccinated to ever-changing rules in Hawaii and just the genuine fear of getting sick. And don't rule out concerns about loss of money and vacation time should anything go wrong. This time, getting your money back isn't nearly as easy as it was last year, in most cases.
CDC still says that vaccinated Americans can travel safely, which is confirmed by others, including Harvard Chan School of Public Health.
We can't tell you what to do, and just how safe anything is in today's world, including travel to Hawaii. But we sure want to know your thoughts.
If you have a Hawaii vacation planned in the next two months, what are you going to do?
Disclosure: We receive a small commission on purchases from some of the links on Beat of Hawaii. These links cost you nothing and provide income necessary to offer our website to you. Mahalo! Privacy Policy and Disclosures.