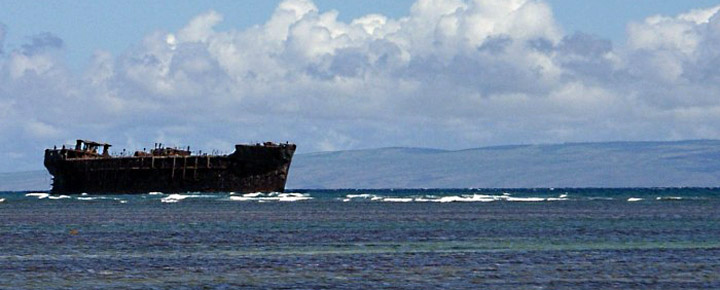 Billionaire Larry Ellison, owner of the island of Lanai, is said to now be buying Island Air. The troubled carrier announced last week that it was being purchased by a then unnamed entity, which it indicated was not another airline. Honolulu newspapers are reporting that unidentified sources have now confirmed the buyer as Ellison. Making that all the more plausible  the former CEO of Island air has become an executive of Lanai Resorts.
Our thought is that this acquisition allows Ellison to control future service to his newly acquired Hawaiian island and keep Island Air from potentially going out of business. It also offers the opportunity to create Hawaii package deals for his Lanai luxury hotel guests with reduced or included airfares.
Island Air and Hawaiian Air Competition
Relative behemoth Hawaiian Air is at the same time gearing up to compete head on with Island Air. Hawaiian has purchased ATR-42 aircraft and soon plans to operate a subsidiary which will offer service to popular resort destinations on West Maui and Lanai, as well as to Molokai. Hawaiian has its advantage with visitors, offering brand recognition, with through ticketing and service from and to the mainland. Ellison's advantage relates to his island and hotel ownership.
Island Air has faced continual decline in demand in this fast changing and ever competitive Hawaii airline marketplace. Their traffic dropped 21% last year to 241,000 passengers, and has been down five of the past six years.
Ellison's Lanai
The CEO of Oracle bought the small island of Lanai in 2012 from Castle & Cook at a price said to be about one-half billion dollars. The 3,000 resident island with its two world-class Four Seasons Hawaii resorts, features only 30 miles of paved roads on 141 square miles of land. Ellison plans to turn Lanai into an eco-friendly agricultural island.
Shipwreck Beach Lanai
This Beat of Hawaii photo was taken at Kaiolohia or Shipwreck Beach on Lanai. The ship is the 75 year old remains of an oil tanker which to this day is stuck on the coral reef off the eight mile long beach. It is located about 30 minutes from Lanai City, and is reached by 4WD.
---
Disclosure: We receive a small commission on purchases from some of the links on Beat of Hawaii. These links cost you nothing and provide income necessary to offer our website to you. Mahalo! Privacy Policy and Disclosures.