It's no secret that Facebook's Mark Zuckerberg loves spending most of his free here on Kauai. Yet, what's good for him may not be as good for Meta's Facebook employees.
Zuckerberg became irate when one of the workers asked about vacation days. In an abrupt reply, the boss said, "some of you might just say this place isn't for you… and that's ok with me." Thus, Zuckerberg appeared to do an about-face on vacations as he lost patience when the question was posed by one of his Chicago-based employees.
It turns out that the plethora of benefits the company provided, which included extra vacation days, may be coming to a fast end. The question may not have been asked at the right time after Zuckerberg mentioned a hiring freeze and other cost-cutting measures. In the employee's defense, the question was pre-recorded before the announcement of the market slump that Meta is experiencing.
A company spokesperson said regarding the kerfuffle, "Any company that wants to have a lasting impact must practice disciplined prioritization and work with a high level of intensity to reach goals."
Zuckerberg's Hawaii workcations vs. employee vacations.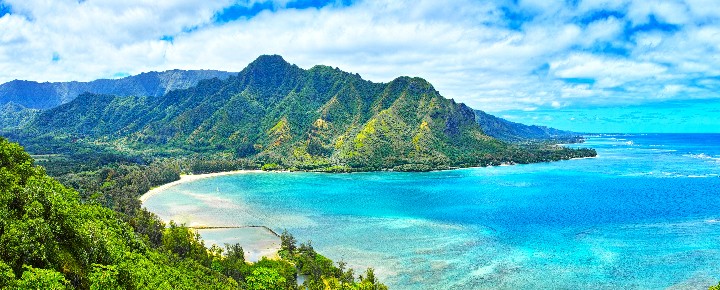 Combining work and play is a concept that's been around for a long time but has taken root in a new face since Covid. It looks like it will be a future trend.
Beat of Hawaii's co-editor Jeff was an early adopter – working remotely from the early 1990s until he decided to slow his globetrotting and just keep his feet on the ground here on Kauai. But up until then, you'd find him in the Caribbean, India, Australia, Africa, and Europe. He was always online using a laptop to work. He recalls when it cost several dollars per minute to get connected in the 90s, whereas now, the internet is ubiquitous and, for the most part, free, even at 30,000 feet.
Workcations, combining a vacation with work, is perfectly suited to Hawaii travel.
If you can't have time off entirely, then workcations are another options. We heard countless reports from our readers who have been doing the same thing – escaping from the mainland to Hawaii since Covid. What used to be called "bleisure travel" has morphed and become mainstream. It can take many forms, including taking some days off, followed by remote work. For Jeff, these have always co-existed. Like working in the morning, then some time off in the afternoon. And so it was even just this week. After swimming at Hanalei, with phone in hand, he found it it easy to catch up on emails and texts before ever returning to the office.
There is no indication that workcations will ever be over as remote work policies appear here to stay to a greater or lesser degree.
What happened to the boundaries between work and play?
For many people, the idea of bringing a laptop and working part of the time on vacation is antithetical to the reason for a break. Is that true for you? But for many of us, work and play have co-existed for years, and we continue to refine them and take them to the next level.
Whether adding vacation days to a work trip or adding work to a vacation, you get the idea. It's a way to add relaxation, recharging, and reinvigorating to any travel. And so Hawaii seems ideally suited to workcations.
What's changed is that more people are doing it than ever before. The advent of widespread remote work permits more people to flee their desks at home or the office and explore Hawaii while still performing their job functions fully.
We have all learned, for better or worse, to switch on ad off work and play at the drop of a hat with business and playtime being far more fluid than most of us ever imagined.
A Kayak/YouGov Canadian survey earlier this year indicated that 38% of Gen Z workers plan to take a workcation this year. Another study in the U.S. showed that 80% of those who tried workcations felt they boosted productivity and creativity and mitigated work stress.
Called work-life integration.
It's an alternative to fully being committed to being either at play or work. This doesn't work for everyone, but it makes a whole new life with great experiences possible for those it benefits. These workcations aren't a complete replacement for vacations for many of us, although they always have been for Jeff. For others, these are just life-expanding adjuncts providing opportunities that otherwise would exist.
An Expedia study earlier this year pointed us in a different direction, saying that 78% of U.S. employees want to be "unproductive" while on vacation. Yet half reported bringing computers, most of which dialed into video meetings.
As reported, when F.B.'s Chicago-based employee asked about extra days off, Zuckerberg responded, "Um…all right… Given my tone in the rest of the Q&A, you can probably imagine what my reaction to this is… And part of my hope by raising expectations and having more aggressive goals, and just kind of turning up the heat a little bit, is that I think some of you might just say that this place isn't for you."
This came as Kauai's billionaire Zuckerberg, who owns more land on the Garden Island than the County of Kauai itself, fell out of the top ten list of the world's wealthiest billionaires. And if all that isn't enough, you'll recall that Sheryl Sandberg resigned from the company last month, which was reported as being possibly related to an investigation into using company resources for her wedding planning.
Do you combine work with your Hawaii vacations?