We wanted to learn more about Frank VanderSloot, the billionaire in the news, for purchasing over 2,000 additional acres on the northeast coast of Kauai. He wants to use the land to graze from 500 to 2,000 cattle for beef production. The property was purchased last fall for $51 million. Previously it had been earmarked for a housing development. The new owner said to the point of building housing on such agricultural land, "out on this farm ground is not where I think you ought to be developing subdivisions."
VanderSloot, the owner of Melaleuca, the largest online wellness shopping club in North America, is the latest member of the Kauai billionaire landowners club who joins Mark Zuckerberg here on the island.
Vandersloot owns Valley House, the storied 102 acre estate in Kealia.
He paid $14.3 million for that purchase back in 2016. Located on Kauai's eastside, the property has a legendary past and is replete with the island's only inland-facing waterfall. It was the site of the first major hotel on the island.
The Valley House Estate dates to the 1870s. Set on gorgeous grounds, it's comprised of 8 bedrooms and 9 bathrooms. It has its own helipad, an arching bridge that dates back 125 years; paving blocks imported from Italy in the 1800s; nearly 4,000 feet of hurricane-proof garages, and more. The home consists of a modest, in today's luxury terms, 10k square feet interior.  That along with the 75-foot swimmable waterfall and a hot tub. The property is inland, rather than oceanfront.
Hawaii meat processing controversy.
Vandersloot is also the owner of one of the two largest meat processing businesses in Hawaii. He plans to grow that to represent at least 1/3 of all meat from Hawaii. Vandersloot pointed out that the state sends "80% of all the cattle (and) baby calves that are born in Hawaii, …to the mainland, and then we import 90% of the meat that we consume in Hawaii."
Vandersloot's plan, however, isn't without dissention. Some farmers feel that it would be better for the land to be used for agriculture instead of cattle rearing.  And at the same time, there's at least support among the Kauai County Council, for his plan.
Should one person control one-third of the statewide beef processing in Hawaii?
The state is concerned too, and last year introduced SB 692, a bill that was postponed in the legislature. It seeks to restrict Vandersloot. Hawaii owns and leases out the two largest slaughterhouses in Hawaii. The bill asserts, as some others in the industry believe, that Hawaii needs to "institute safeguards to prevent anti-competitive practices in the meatpacking industry." Thus, that bill provides for Vandersloot to market only 50% of the meatpacking capacity for his brands, with the rest dedicated to competitors meat brands. The state also wants to ensure that Vandersloot's operations are "in the best interest of the State and its food security, sustainability, and safety goals."
What can the failed south shore Kauai dairy project teach him?
That plan, albeit very different, was spearheaded by French-born Iranian-American billionaire Pierre Omidyar. It was dropped after 5 years when Hawaii Dairy Farms (HDF) failed to obtain regulatory approval and community support for their plan. They also faced a federal lawsuit for violations of the Clear Water Act.
Omidyar planned to build a 557-acre, dairy farm in Mahaulepu, nearby the Grand Hyatt Kauai. HDF planned for what it deemed would have been an environmentally appropriate project, also purportedly intended to bolster Hawaii's food security, while providing clean, renewable energy and offering appropriate waste management.
HDF similarly said at the time that "one of our core mission objectives is to increase local food production, in any form, so that we are less reliant on imports. If our state is to achieve its ambitious goal of doubling local food production, more must be done to create an environment in which commercially viable agriculture can succeed…. But rather than incentivizing local food production to meet our state's food goals, Hawaii's environmental regulations seem to unfairly place dairies and other similar animal agriculture operations in the same category as wastewater treatment plants."
Plans to build 500 affordable housing units on Kauai.
In a recent interview, Vandersloot says that he also plans to develop affordable housing on the island, and has acquired land to build up to 500 such units in Lihue. That plan, he said, would include commercial development as well.
Learn About Frank Vandersloot
Previously unknown to us, Vandersloot is also Idaho's richest person, with a net worth estimated at more than $3.5 billion. That's poor in relation to Zuckerberg's estimated worth north of $70 billion, or even Omidyar's $10 billion.
By way of history, Vandersloot, who's 74 years old, grew up in Wyoming, Montana, and Idaho. In 1985, after stints at ADP and Cox, he started Malaleuca, which markets over 400 personal care, cleaning products, and supplements. They use a "consumer direct marketing" methodology. Forbes said of the company, "Melaleuca is a pyramid selling organization, built along the lines of Herbalife and Amway. Vendors get commissions on the products they sell and also on products sold by vendors they recruit."
In addition to Melaleuca, he owns several large cattle ranches beyond the one he is planning now for Kauai. He owned more than 117k acres on the mainland before his Kauai acquisitions.
Vandersloot has been mired in some controversy.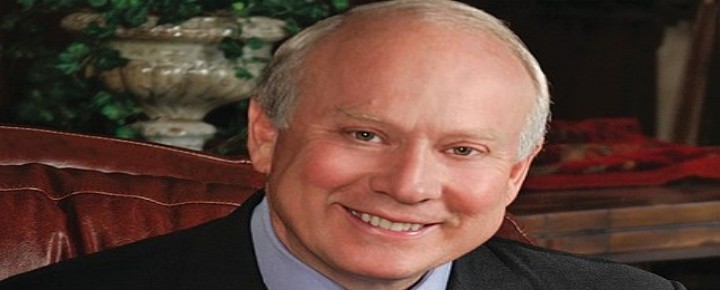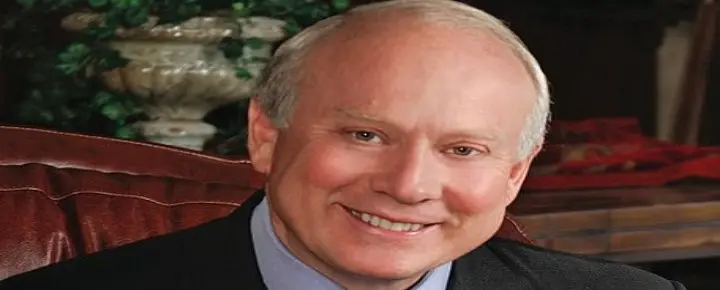 Wrangles that we found included issues going back more than a decade. An article published in Mother Jones claimed that Vandersloot publicly discredited and outed a reporter as gay when the reporter sought to reveal sex abuse that took place in the Boy Scouts. In that story, a pedophile who confessed to molesting 24 boys, was initially given a 5-month jail sentence, and filings related to a related civil case were expunged from the public access court docket.
VanderSloot sued Mother Jones for defamation. Articles portrayed Vandersloot as attacking those who he went against his storied institutions, the Boy Scouts and LDS, and the Idaho Falls community was shaken by the entire incident. Mother Jones says, " A judge in Idaho has ruled in our favor on all claims in a defamation case filed by a major Republican donor, Frank VanderSloot, and his company, Melaleuca Inc… The court found that Mother Jones did not defame VanderSloot or Melaleuca because 'all of the statements at issue are non-actionable truth or substantial truth.' The court also found that the statements were protected as fair comment under the First Amendment."
Salon.com columnist Glenn Greenwald also wrote that VanderSloot had threatened to bring "patently frivolous lawsuits against his political critics" and threatened "expensive defamation actions" against sources (that included Forbes, Mother Jones, and Salon) who had published critical views of his public statements regarding both Melaleuca's business practices and gay rights.
Welcome to Kauai Frank Vandersloot.
Having been here a very long time, your editors can tell you this. Kauai has a well-known, unique and mysterious way of either accepting or rejecting people and things. Time will tell how well Vandersloot's plans go here on the Garden Island.