We've found our way to the cause of Hawaii flight delays which have been virtually nonstop for the past six months. And, unfortunately, the news isn't great.
Yesterday we heard from Hawaiian Airlines with their take on what is going on, which was revealing and began our investigation. Today we attempted to reach the FAA but could not do so. We did, however, get in touch with the Hawaii DOT for airports and spoke with a retired commercial pilot friend based in Honolulu. This post puts all of what we learned in one place, so you know how to plan your Hawaii flights.
There were 339 additional Hawaii flight delays on Wednesday and Thursday.
We hazard to guess how many Hawaii flight delays there have been since this mess started last spring, but the number may well exceed 30,000 flights at this point.
The FAA says only that you "should expect delays of 15 minutes or less at Honolulu. General Departure Delays: Traffic is experiencing gate hold and taxi delays lasting 15 minutes or less. General Arrival Delays: Arrival traffic is experiencing airborne delays of 15 minutes or less."
In spite of what the FAA said, however, 15 minutes doesn't present the situation accurately, as we have been delayed far more than 15 minutes on multiple occasions, which has also been reported by countless readers in comments. There is a problem with snowballing delays throughout the day which is hammering flights, especially the short-duration, rapid-turn, interisland flights.
Information from Hawaii DOT – Airports Management office.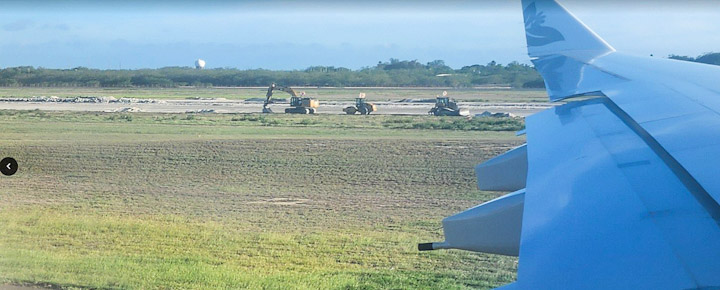 We reached out to the DOT airport manager's office today and inquired about the scope and duration of the airport runway closure. We were told that the runway repair is an enormous project, and there is no completion date yet defined when the airport's primary runway will reopen. When we asked if it would continue well into 2023, we were told it definitely would.
We have to wonder what DOT was thinking when deciding to do this work now. Wouldn't it have been better to do it when Hawaii travel was nonexistent during Covid?
Retired pilot John, a Beat of Hawaii friend, had great insight.
John said the 8L runway closure is huge for both Hawaiian Airlines and for HNL airport and the other carriers. When asked how much of the airport's total runway capacity was lost by the outage, he said it actually represents more than 50% because of how the terminal-adjacent runways including 8L are used in tandem.
He, too, had heard that the runway would be down for some time, perhaps a year, and suggested that if Hawaiian indeed alters their schedule, possibly pushing back all interisland flights by 10 minutes, that might greatly reduce the backup. Mainland flights, which have a much longer turnaround time, are less adversely impacted by this situation he said.
We discussed with John that Hawaiian runs about three times more interisland flights than competitor Southwest, which speaks to how much more Hawaiian Air's on-time flight performance is being impacted by the outage.
Hawaiian Airlines responds to delays and HNL runway closure.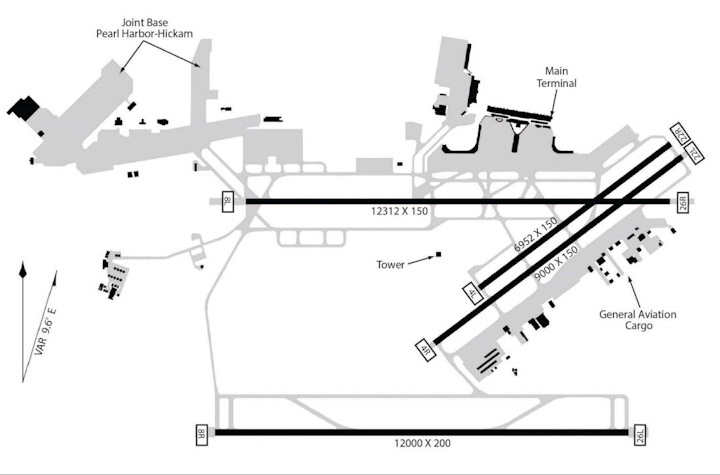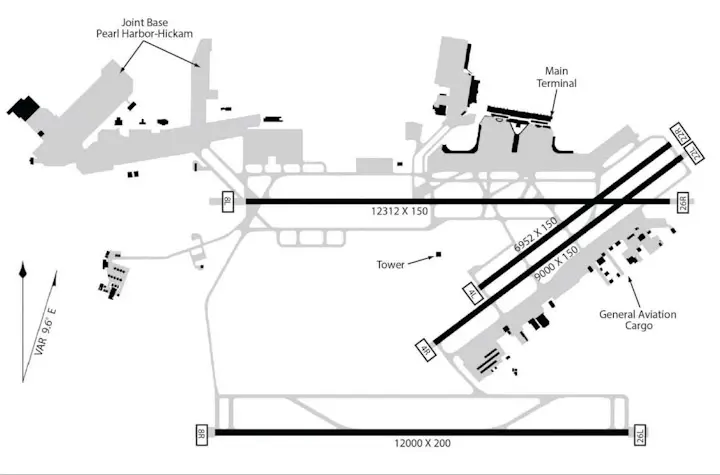 Hawaiian Airlines representative Alex DaSilva reported that "Recent delays have resulted from a combination of issues, most notably (as you have previously noted) the fact that runway 8L at our Honolulu hub has been closed for construction since early October. The runway closure has led to longer gate-to-gate times for our neighbor island flights, especially early in the day. These early delays have tended to cascade through the rest of the day. We are working to adjust our schedule going forward to adapt to the impact of the runway closure and are working with our partners at DOT-A and Air Traffic Control on other measures to mitigate the impact to our guests. We take pride in being punctual and we share our guests' frustration whenever a flight is delayed."
Hawaiian also said that while labor shortages had contributed to delays earlier, they since "have hired more than 1,350 people in 2022.
We subsequently reached out to Hawaiian to inquire as to whether they are regularly notifying guests of anticipated delays and will let you know what they say. We were not told about our most recent flight delays, and many of you have said the same thing.
How to avoid trouble when traveling to, from, or via connection to Honolulu Airport.
1. On the day of travel, check FlightAware to see if your flight is on time. Also, track the incoming flight and see if it's on time. To do that, use the"where is my plane" link on FlightAware.
2. Expect delays and be prepared. If you aren't delayed, that's great. Please let us know. We appreciate your feedback. And if you are delayed, let us know so that it can be of help to others.
3. Remember that the food situation at HNL is dismal at best, which helped rank the airport at the very bottom of airports in the U.S. Several airlines that fly to and from Hawaii have bemoaned the sad state of Hawaii's airports to us.
4. Commenter Carolann suggests adding more time when changing planes at HNL "I always try and have 2 hrs before my mainland flight."
When we wrote about the new and disappointing Honolulu Airport Mauka Concourse, we noted and you confirmed in comments that there are virtually no food options nearby, and those you can walk to in the next terminal over are awful, and even then, those concessions mostly all shut down by 5 pm.
Have you been encountering flight delays in your Hawaii travels?