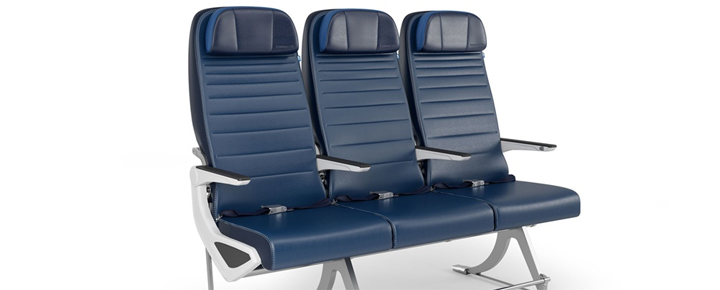 A study just released by the CDC shows that empty middle seats would significantly reduce the risk of getting COVID. The research used modeling to evaluate how the virus is spread through airplane cabins. It showed that passengers on flights with middle seats empty had a reduced exposure level of up to 57% percent, compared with a full flight.
The study says, "Physical distancing of airplane passengers, including through policies such as middle seat vacancy, could provide additional reductions in risk for exposure to SARS-CoV-2 on aircraft."
One obvious failure of the study was that the model didn't look into the impact of mask-wearing, which is, of course, required on planes. The reason for that is that the study was conducted in 2017, before today's actual situation.
Airplanes are still widely considered to present a low-risk environment for spreading COVID due to air filtration and ventilation.
Airlines reject the study.
American, Delta, Southwest, and United, among other airlines, have already indicated their rejection of the new CDC study via their trade organization Airlines for America. Airlines point to studies that have shown low COVID transmission rates on flights. IATA has said that they are only aware of 44 COVID cases that may have been linked to flights since last year.
What happened to empty middle seats on Hawaii flights?
Flights to Hawaii had middle seats left vacant during much of the COVID pandemic. That has swiftly come to an end with Delta being the last holdout. They will no longer block middle seats starting May 1.
Hawaii flights had limited capacity and empty middle seats through most of 2020. Alaska, however, stopped blocking seats in January, Hawaiian stopped in December, as did Southwest, for example.
The airline industry has referred to a Harvard study which said that a "Layered approach of Non-Pharmaceutical Interventions (NPI) instituted on commercial aircraft – effectively diluting and removing pathogens and in combination with face masks -results in a very low risk of SARS-COV-2 disease transmission on aircraft."
What are your thoughts on Hawaii flights that no longer have middle seats blocked?
Disclosure: We receive a small commission on purchases from some of the links on Beat of Hawaii. These links cost you nothing and provide income necessary to offer our website to you. Mahalo! Privacy Policy and Disclosures.