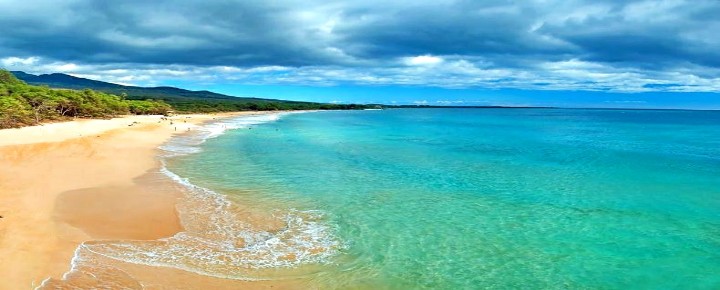 A new partnership will provide an innovative in-the-terminal testing option for no-nonsense, no-waiting COVID testing for Hawaii bound passengers.
Locations.
XpresCheck is to begin offering in-the-terminal testing starting today. Initially, it will be for Hawaiian Airlines flights from Boston, New York, and Phoenix. The company is a trusted testing partner for the State of Hawaii.
XpresCheck says it also offers its tests at Denver and Newark, not in conjunction with Hawaiian. Salt Lake City is in the process of being added. We don't know if they have plans for other airports, although that seems very likely. In that regard, the company said, " Our expansion of COVID-19 testing within airports also supports our long-term goal to become the leading brand in the rapidly emerging travel health and wellness category."
Check each location for operating days and hours.
The good news.
Immediate results mean no more stress. You are guaranteed immediate results from the in-the-terminal service. In hundreds and hundreds of comments, you've expressed concerns and reported failures in other forms of testing. It saves you a ton of time too. Plus, you can upload your results to the Hawaii Safe Travels website before departure, as is required.
Beat of Hawaii editor, Jeff, said he would do this test instead of the 72-hour one. Rob disagreed and said this would be a last resort if the 72-hour test results were not delivered in time. What do you think you would do?
The not so good news.
At present, the testing fee is $200.
XpresCheck's CEO said:
"We are very pleased to be welcomed as a trusted partner of Hawaiian Airlines and the State of Hawai'i so more travelers can safely return to vacation travel during the COVID-19 pandemic."
This is pre-travel testing on-site with results provided while you wait. Hawaii bound travelers may access the walk-up testing by purchasing the $200 state-approved rapid test at the following airport locations:
JFK: Terminal 4
BOS: Terminal E
PHX: Terminal 4
The company also that those who test positive would be informed that they must "leave the airport and self-isolate per CDC guidelines. Any travel companions will also not be permitted to travel. As more destinations mandate testing requirements, partnerships between airport testing facilities and airlines will continue to pave the way to restoring traveler confidence and safety in 2021."
Hawaiian Airlines.
Hawaiian Airlines' Senior Vice-President, Avi Mannis, said, "Our collaboration with XpresCheck furthers our commitment to making pre-travel testing seamless and accessible for our guests returning home or taking a long-awaited Hawai'i vacation from Phoenix, New York City and Boston while also doing our part to maintain Hawaiʻi track-record as a safe destination."
Disclosure: We receive a small commission on purchases from some of the links on Beat of Hawaii. These links cost you nothing and provide income necessary to offer our website to you. Mahalo! Privacy Policy and Disclosures.