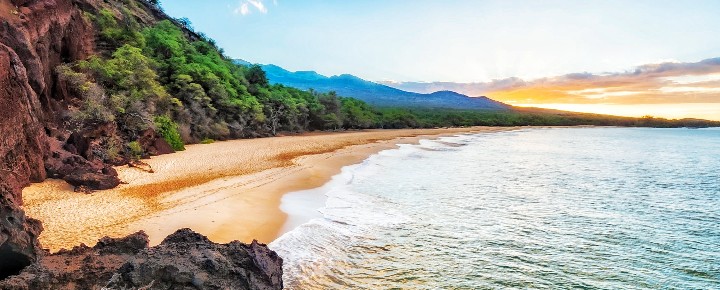 Fly after the governor's latest travel recommendations and still save up to 65% today on great Hawaii deals from New York to all islands. These unadvertised offers could end at any time. If you plan to join us here in Hawaii from the East Coast, today's a perfect time to lock in this price.
Also, note the following airfares sales:
Fares are available for a limited time (as in today only), so act now for the best selection of flights to Hawaii at the lowest cost.
Read on for further details. If you miss this deal, stay tuned as there will be more airfare sales ahead for return to Hawaii travel announced soon.
This includes travel until mid-June on many of these routes. The cheapest fares are through mid-December, but some are only about $30 more each way until summer 2022! Unbelievable pricing.
Do keep in mind that this isn't an ordinary year either in Hawaii or anywhere else. Restaurants have been hard to get into, Hawaii car rentals have been sky-high, and activities have been sold out. But things are changing quickly. We recently found some Hawaii car rentals for this fall at a fraction of the cost we found just a couple of weeks ago. A friend couldn't get his desired hotel reservation for September, and then it suddenly opened up when he checked again.
Can you get a refund or a credit on these sale tickets if you change your mind don't visit now?
The answer is no on refunds, as tickets are non-refundable. Regarding credit, it depends entirely on which airline you are flying and that has recently gotten a lot more interesting. Three airlines are offering to change flights for free, on even their cheapest tickets. For the full overview of that situation, read: Airlines Again Offer Free Changes On All Hawaii Flights
New York to Hawaii Deals | Flights From $198 Each Way
Route on sale and prices each way:
Notes on Availability and purchase dates: Purchase today, 8/26/21, for best availability. Prices are each way and require an advance purchase. Complete travel through mid-December 2021, depending on the route. Not all dates or flights. Travel can start either on the mainland or in Hawaii.
Updated 8/26/21.
Disclosure: We receive a small commission on purchases from some of the links on Beat of Hawaii. These links cost you nothing and provide income necessary to offer our website to you. Mahalo! Privacy Policy and Disclosures.