Four fascinating, innovative new Hawaii hotels are either just open or will be opening soon. From unusual locations, including Chinatown Honolulu and Hanapepe, Kauai, to more expected places like Kona on Big Island and Hanalei Bay, these will surely draw a lot of interest from Hawaii visitors and will significantly impact the community and the industry.
Pacific 19 Kona. From $209/night.
This new hotel on the Big Island is set to open on April 1. With 122 rooms, it gets its name from the 19th parallel dividing the Pacific Ocean. This was previously the Kona Seaside Hotel. Nine Brains investment and development company acquired the hotel in 2020, except for 30 rooms operating as Kona Seaside. This is their first hotel.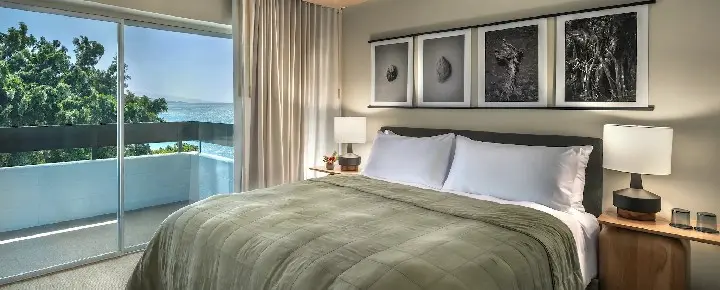 The unique Hawaii feeling dissolves the distinction between indoors and outdoors.
A huge monkeypod tree, set among other lush plantings, adorns the open-air entrance lobby, where guests are greeted at a large reclaimed monkeypod table. Other lobby amenities include teak slate walls, wood shelving, and one-of-a-kind, custom Hawaiian-themed wallpapers. A swimming pool, two firepits, and guest daybeds are just beyond the lobby.
Rooms combine Big Island natural environment colors with custom wood furnishings designed just for the Pacific 19 Kona. Those include wood credenzas and upholstered headboards. Also, find high-end linens, towels, and bath amenities. Each room has a private lanai and what's called a macro bar with snacks and gear.
A guest program also focuses on music, art, culture, and adventure. Daily yoga classes and Friday/Saturday food trucks. The hotel also has a rotating fine art program. Restaurant service is at the Pacific 19 Cafe, which features light food, a retail shop, and coffee/tea.
Reasonable pricing and an authentic ambiance.
Pacific 19 Kona sounds interesting at multiple levels, especially since rates start at a relatively humble $209/night.
1 Hotel Hanalei is now open.
1 Hotel Hanalei Bay opened earlier this month, and we were there to check it out and witness the opening day blessing. The former St. Regis Princeville Resort now features "high-end linens, and views of lush gardens, soaring mountains, or sparkling Hanalei Bay" and an entirely new look and feel. The lobby roof was removed and now has an unusual and distinctly different garden entrance with trade winds flowing through.
A Bali Hai view like no other.
The picture-perfect Bali Hai view remains stunning, especially in the new earthy hotel design. The hotel was purchased five years ago by Starwood Capital Group with plans for it to be part of the 1 Hotels and Resorts brand.
The $250M renovation.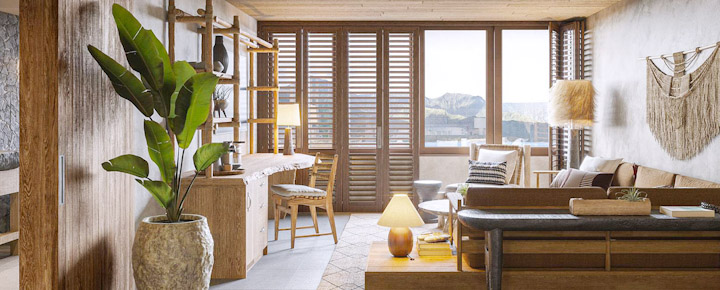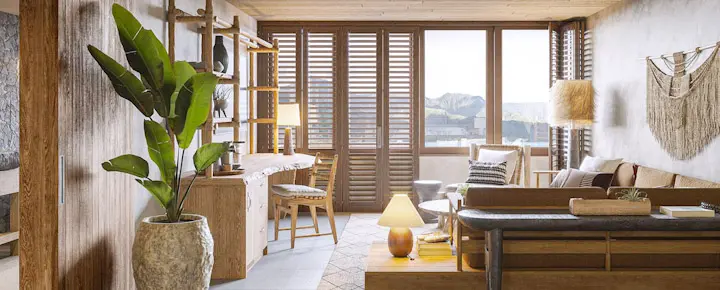 The makeover was massive, at least in the common areas and apparently in the rooms. Unfortunately, when we toured the property at the grand opening, no guest rooms were made available for us to inspect. That was a disappointment, to be sure.
The hotel was closed for over two years for a redo. Mostly this was during COVID, so the hotel created construction jobs for locals during the island's shutdown. Because of its location, the resort, one of the island's significant employers, must remain largely air-conditioned 24/7 to help prevent the reoccurrence of severe mildew that has long plagued the property.
Eye-popping rates from $8,000 to $77,000/week.
For example, the mountain view king room will set you back just $6,406 for a 7-night stay, which with resort fees and taxes, comes to $8,011. It goes up from there. Watch for a limited number of rooms with a lanai, denoted on the website as terrace rooms.
The 252 transformed rooms cost $250 million.
"Every corner of this irreplaceable property is being reimagined — the results will boast 252 transformed rooms and suites; a 7,900-square-foot wellness center; renovated pools, including a new adult pool with sweeping tropical views; and an 18,000-square-foot spa and fitness center."
New Wo Fat Hotel, Chinatown, will open in 2023.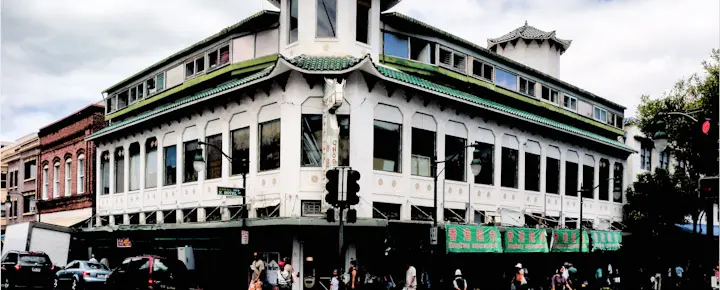 The hotel is scheduled to open in late 2023. It will be known as the Wo Fat Restaurant and Hotel, with an exterior that will, by legal necessity, retain its original appearance. The company managing the project specializes in the restoration of historic buildings, and this project sounds fascinating.
Originally built as a restaurant in 1938, it is among the most distinctive buildings in Chinatown. Of recent, a Chinese grocer has inhabited the ground floor.
It's estimated that the nightly price for the 23 rooms will start at about $300. Kauai's Dickie Chang is among the partners in the development that was first scheduled to open some three years ago.
Aloha Theater Inn, Hanapepe Kauai.
The Aloha Theater is perhaps the most famous landmark of sleepy Hanapepe on Kauai's west side. The property, which opened in 1936 that has sat as an unused eyesore for years, is currently being remade into a multi-use building featuring a 16-room hotel and other businesses. It was a theater until it shuttered in 1981.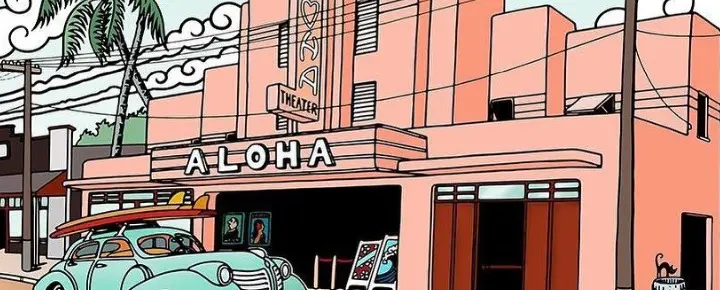 Redevelopment began in 2019, and it is set to open in 2025.
The new Aloha Theater Inn's first floor will feature six hotel rooms and two businesses. One is Little Fish Coffee, which was once a town fixture but subsequently closed. On the second floor will be an additional six guestrooms, plus a restaurant. Topping the building on the third floor will be two other rooms featuring Hanapepe River views. Rooms will be about 320 square feet in size and will each have unique, locally themed furnishings.
Parts of the prior building are being reused in the new design, including steel beams and wood elements. Many of the other aspects are being purchased used from Habitat for Humanity.
As with Wo Fat in Honolulu's Chinatown, this development is thought to be the springboard for the redevelopment of Hanapepe.
Which hotel are you most excited about?