Fickle Honolulu has a quandary about Hawaii visitors, how many there should be, where they are to stay, and who should profit from them. On the one hand, they are still hoping to remove additional vacation rentals to eliminate non-vacation rental zone inventory for visitor use. For example, some short-stay vacation rentals we used before in the Kaimuki neighborhood are deemed illegal and are now gone. Others we have used that required us to pay for 30-nights (even if we stayed less than 30) are facing the prospect of a 90-day minimum.
Yet, at the same time, there is an unprecedented amount of easier-to-regulate hotel development being approved and built and about to come online. Honolulu is already so congested that we aren't sure how this will work. And at least two hotels will be replacing parking lots.
The State's Oahu Destination Management Plan calls for "Decreasing the total number of visitors to Oahu to a manageable level by controlling the number of visitor accommodations and exploring changes to land use, zoning and airport policies."
Vacation rentals are a pariah in Honolulu.
While all these hotels and likely more are in the pipeline, vacation rentals are being shuttered. The latest ordinance, which was set to be effective last month, would decrease vacation rentals further. That called for all rentals that had been set for a 30-day minimum to require a 90-day minimum. That, however, has been hamstrung by a judge's ruling, which will, for now at least, keep minimum vacation rentals outside of tourist areas to 30 days.
The law's back-and-forth status has upset and confused vacation rental owners, guests, and residents, who have repeatedly commented about this. Owners operating illegal vacation rentals are subject to a $10,000/day fine.
This is the most Honolulu hotel development happening at one time in the past half-century.
We know of other hotels being planned, but for now, the twelve below are very much in the process. Could anything derail their completion? Yes, of course, that's possible during an uncertain financial climate. But our take is that most, if not all of these, will come to fruition sooner or later. The hotel companies seem to have free reign.
AC Marriott – 112-room hotel on Bishop Street in downtown Honolulu. 2024 opening.
Pictured above. The first AC Hotel brand in Honolulu. A current office building will be converted to a hotel starting next year. We've seen the room count vary between 204 and 212.
Element Hotel Oahu – 204-room hotel in Kapolei. Opening date 2024.
Kapolei isn't where most visitors think of staying on Oahu. However, in recent years, a number of other hotels have sprung up there, including Embassy Suites, Hampton Inn, and Residence Inn. This new Marriott-branded hotel will be the fourth recent addition. The developer said that demand is high enough to warrant yet another property. Most of the rooms also feature kitchens, although some have access to a shared kitchen.
Hale Lauula – 16 unit hotel on Lauula St.
The new boutique hotel will be located near the current Ritz-Carlton Waikiki Beach, where there is a parking lot now.
Koa Ridge Hotel – final name and number of rooms unknown). Dual-branded hotel in central Oahu.
From Alexander & Baldwin, the development is coined "urban," meaning hybrid urban and suburban. In addition to the new hotel, this central Oahu community is set to have 3,500 homes and commercial development.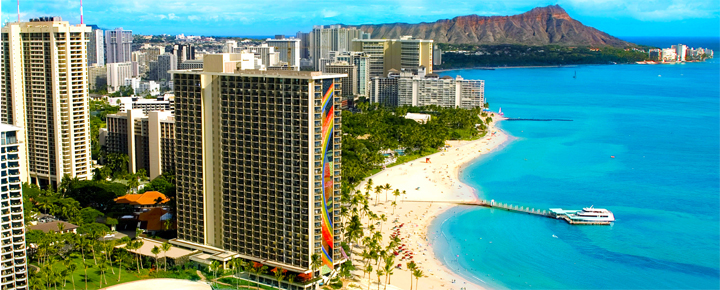 The enormous 3,386-room Hilton Hawaiian Village will expand further inside Waikiki on Ala Moana Boulevard with this new 515-room tower.
Homewood Suites by Hilton – 240-room hotel near Honolulu Airport. Opening 2025.
The new extended-stay hotel at HNL will be located where a parking lot now stands. This will be the first Homewood Suites property in Hawaii, with 15-stories. The number of rooms estimated has been from 240-257. It was originally planned to open in 2021.
Hyatt Place Ewa Beach – 240-room hotel and first at Ewa Beach. Opening date 2024.
This will be the first hotel located in Ewa Beach.
Mandarin Oriental – 125-room hotel near the convention center. Opening 2023-2024.
The iconic brand returns to Hawaii with this 36-story, three-quarter-million square-foot tower at Kapiolani Boulevard and Atkinson Drive adjacent to Ala Moana Center. 19 of the floors will be the Mandarin Oriental Hotel, while the top 17 floors will be comprised of 99 condominiums.
Renaissance Hotel – 187-room hotel near Ala Moana Center. Opening 2023.
The new Renaissance Honolulu Hotel & Spa, a Marriott-branded property, is located in the East Tower of Sky Ala Moana.
Residence Inn – 162-room hotel. Waikiki, near the convention center. Opening in 2025.
The popular Marriott brand will offer flexible suites with the comforts of home.
Chinatown Hotel  – 240-room hotel in Chinatown. Opening 2025.
This hotel will feature 210 standard rooms and 30 suites. The developer says it is "well-situated to provide business and leisure travelers with an upscale option outside of Waikiki."
Wo Fat Hotel – 23-room hotel located in Chinatown. Opening in 2023.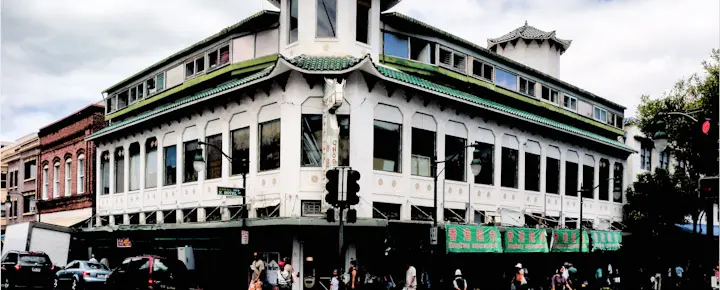 A 90-year-old iconic structure is set for a remake with the hotel prominently featured. It has been seen as a catalyst for the renovation of the entire Chinatown area.
What's your take? Are you interested in staying at these new hotels, or are you a vacation rental-type person? Let us know in the comments.