Late on Sunday, Hawaiian Airlines Flight 383 from Honolulu to Kauai was forced to return to Honolulu due to mechanical problems. Beat of Hawaii friends onboard that flight alerted us to the situation.
Flight 383 departed Honolulu on time at 5:25 PM. Immediately after take-off, however, something went wrong. As seen in the image above, courtesy of FlightAware, the Boeing 717-200 plane circled back to Honolulu, where it landed safely at 5:58 PM. It was a scary 30 minutes for the passengers who knew early on that something was very wrong. The aircraft never climbed beyond 3,000 feet on its brief flight, nor did its speed exceed 230 kts. Normally, it would climb to about 15,000 feet and operate at about 400 kts. on the flight.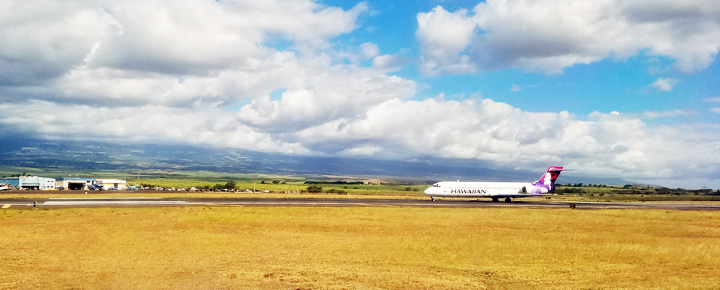 The aircraft involved has a registration number of N494HA. The plane first started flying at Hawaiian Airlines in November 2004 and thus will be twenty years old next year. We estimate it may have amassed as many as 100,000 cycles (take-offs and landings).
A friend onboard Hawaiian 383 reports what happened.
She said that as the flight took off, the plane shook violently and made a loud and unusual noise. Once the aircraft was airborne, they reported that the plane never picked up speed normally and instead flew slowly straight out from the island, not making the right turn that would typically be associated with continuing the flight to Kauai.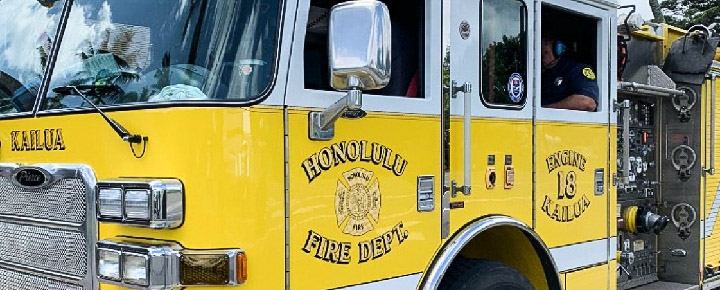 They reported a heavy silence in the plane before the pilot announced that the flight was returning to Honolulu Airport. When the plane landed at HNL, it was met with Fire Department equipment lining the runway.
We are awaiting information as to the cause of the mechanical diversion.
Prior Hawaiian Air mechanical diversion happened in February.
That was the Honolulu to Phoenix flight on Hawaiian with 288 passengers and crew onboard. According to the FAA, it diverted due to smoke in the cabin that occurred mid-Pacific, approximately three hours into the flight. The plane landed instead at San Francisco Airport.
The crew turned off a malfunctioning fan, after which the smoke dissipated. Nonetheless, the captain declared an emergency and diverted to the nearest airport, where it landed using a downgraded urgent status.
Fire trucks, ambulances, and rescue personnel met the plane on landing.
Seventeen Hawaii flight diversions caused elevated concerns.
Late last year, we reported Flight Control Failure Causes the Latest of 14 Recent Hawaii Diversions. Soon after, you'll recall another event that resulted in a Maui Flight Cabin Crew being Incapacitated Causing Diversion. That was because of a fume event. In December, Hawaiian had another mechanical diversion.
It hasn't been a good week for Hawaiian Airlines, as they are still recovering from a technology meltdown that delayed more than 830 flights since Wednesday. Read more about that Hawaiian Airlines debacle which resulted from a major software upgrade.