A Southwest Hawaii flight had a prolonged and undoubtedly concerning over-water diversion late yesterday because of a shattered window near the co-pilot. Southwest flight 2367 departed Honolulu at 4:20 PM, two hours later than scheduled, and was bound for San Diego. It ended up returning instead to Honolulu at 7:39 PM.
Something severe enough to require a three-hour diversionary flight occurred mid-Pacific such that the plane made a U-turn before it reached the halfway point from Hawaii.
Data from Flightaware indicates the incident took place about 90 minutes into the flight. The flight U-turned before landing safely in Honolulu. At that point, the flight was canceled, and passengers are being accommodated on other Southwest flights from Hawaii later today, Monday. Southwest does not accommodate passengers on other airlines.
A shattered airliner window can vary in severity.
Last year a Delta flight diverted when a main cockpit window shattered, and even worse, a number of years ago, a British Airways pilot was sucked out a broken window and held on to by other crew until the plane could land.
Cockpit windshields are very durable, with two pieces of thick glass and a layer between them. Sometimes, heating issues with the glass can cause it to crack. It is more common for these to occur soon after take-off than when cruising, although this type of incident isn't entirely uncommon either.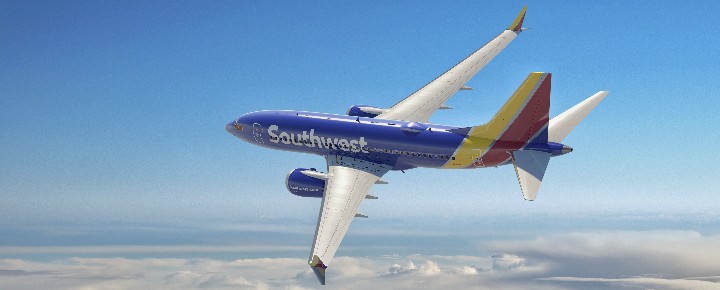 What caused the flight diversion?
It has been reported that the plane had a cockpit window that shattered during the flight to the mainland.
Emergency personnel met the plane in Honolulu, and it was also reported that a passenger had a medical emergency onboard.  Safety onboard flights over the world's longest stretch of water without a diversion point is paramount.
Read: Hawaii Has the World's Longest Over-Water Flights.
Kudos to Southwest for the safe return to Honolulu.
If you were on that flight, please let us know.