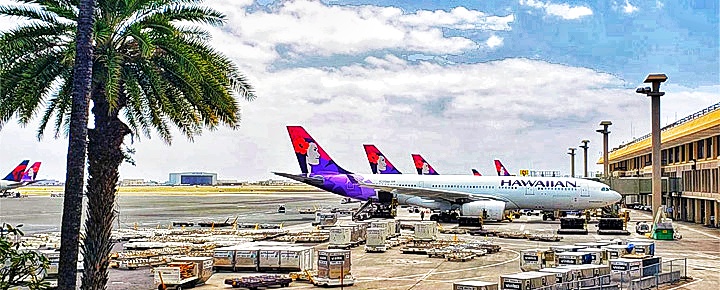 This morning, regular commentor Stephanie exclaimed, "HA website for members to purchase with miles has been down now for 6 days, and they are not allowing us to place a hold on the fare to pay for the trip with our miles. But they will gladly take my money. I've got close to 300K miles and would have liked to take my family to Maui in October. Calling is out of the question. I was on hold for over an hour yesterday just to try and book. I finally got through to someone via their chat on the mobile app. That's when they told me I couldn't purchase tickets using points at this time. I think we are just going to use our Alaska buy one get one for $99 voucher."
What we know.
Hawaiian is apparently still experiencing problems with its online systems and call center, which we first started hearing about from you more than two weeks ago. On Friday, the airline indicated high customer volume was the cause, following a greater than anticipated demand for Hawaii travel this year.
Alex Da Silva, the Hawaiian Airlines representative, said that they had made progress in resolving the issues while requesting guests who were still experiencing problems just to wait and try again later. The company also said it was beefing up the staffing of customer service agents, most of which are based in the Philippines.
Hawaiian acknowledged that "there are two separate issues – one technical and one associated with staffing. Both, however, are driven by the same underlying cause: an unexpectedly sharp surge in demand to book or rebook travel. And the two issues have compounded each other. The errors on our website have prompted customers to contact our call center, and the inability to get through to our call center has driven more traffic to the website." Alex went on to say that, "We're fixing these problems…we'll do our best to be transparent about where we are in restoring our systems and how best to receive support and access help."
Technology vs. staffing issues. 
Cloud-based technology infrastructure used by airlines is largely elastic in relation to demand, while call center resources are obviously not. We can understand the issues of trying to reach a representative, especially while you are having tech issues and concurrent high demand. Something different, on the other hand, appears to be responsible for their web-related systems. We have not heard details but look forward to it being resolved, as well as learning more about the problem and why the fix has taken so long.
These problems come at a most unfortunate time, with post-COVID demand for Hawaii vacations just returning, and Southwest's just announced competition on 19 Hawaiian Air mainland to Hawaii routes.
Can we please hear from you? 
Disclosure: We receive a small commission on purchases from some of the links on Beat of Hawaii. These links cost you nothing and provide income necessary to offer our website to you. Mahalo! Privacy Policy and Disclosures.