Two Hawaii flight incidents Tuesday and Wednesday (plus one last week) caught our attention again. The first of those two was a new Mokulele interisland plane that limped into Honolulu with just one of its two engines operating, and the second was a United Airlines diversion caused by a tail strike.
Smoke may have caused Sunday's Hawaiian Airlines flight diversion.
Another diversion occurred last Sunday, April 30, on flight 34 bound for Los Angeles from Maui. The flight departed at 1:08 PM but returned to Maui shortly thereafter at 1:40 PM. The flight resumed later that evening, arriving in Los Angeles the next day at 3:11 AM.
This came just a week after another Hawaii diversion in which Hawaiian Airlines Flight 383 from Honolulu to Kauai was forced to return to Honolulu due to mechanical problems.
UAL tail strike event.
UAL Flight 372, aircraft N75851, bound from Honolulu to San Francisco, a Boeing 757-300, had a tail strike on take off that required it to return to Honolulu airport on Wednesday. The flight took off at 7:06 AM and returned to HNL at 8:23 AM.
As can be seen in the image from FlightRadar24, the plane circled in the ocean before returning to HNL. Boeing 757s cannot dump fuel and can land at near maximum takeoff weight. The plane would have been fully fueled for the five-hour, 2,400-mile flight to the west coast.
The Boeing 757s tail struck the departure runway during takeoff from Honolulu airport. We also know, however, that the same aircraft was inspected, cleared for takeoff, and completed its journey to San Francisco. No significant damage was found. The second flight left Honolulu at 11:32 AM and arrived in San Francisco at 7:05 PM.
The United Airlines flight problem reminded us of two Hawaii-bound Alaska Airlines flights with similar tail strikes incidents just months ago.
Mokulele interisland flight loses engine – lands safely in Honolulu.
Then just one day prior, a new Mokulele interisland aircraft had problems when passengers described what sounded like an explosion in one of the Saab 340 (pictured below) engines. The flight continued to Honolulu and landed with just one engine operating. The cause of the engine failure is being investigated.
Mokulele just received these Saab 340B Plus aircraft last year. The 34-passenger twin-engine turboprops are a significant upgrade for the company, which has tried several different prop and jet planes over the years. Their workhorse, however, remains the 9-passenger Cessna Grand Caravans.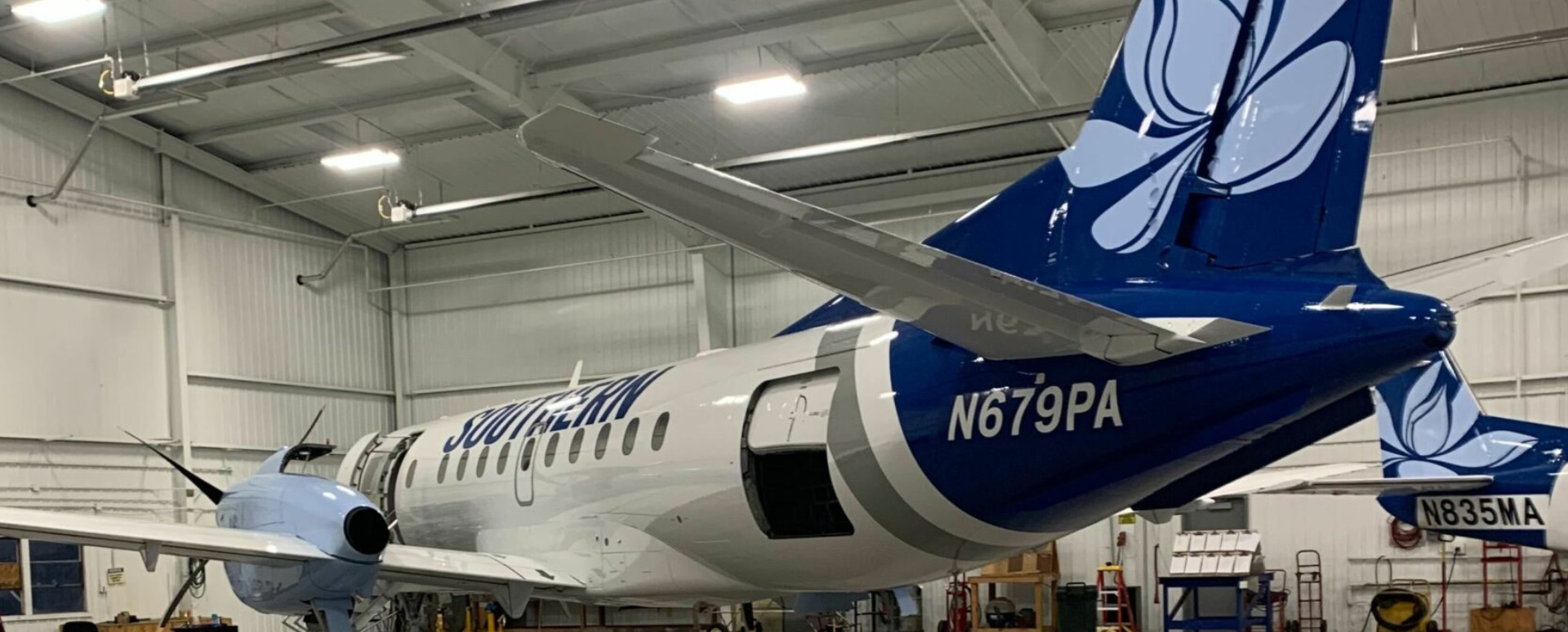 Alaska Airlines' January tail strike incidents.
When two Alaska flights on different aircraft types in January had runway tail strikes on takeoff just moments apart, that caused the airline to go into an immediate ground stop that prevented all Alaska flights from taking off until the matter was resolved.
Alaska was swift (just 22 minutes) to find and determine a workaround for the problem on Alaska Flight 887, which departed Seattle on January 26, bound for Honolulu, and Alaska Flight 801, which left Seattle for Kona. Both aircraft diverted back to Seattle. One of the planes was a 747 MAX 9, while the other was a 737-900. Alaska flight attendants noted the problem at the plane's rear when they heard the typical scrape sound associated with a tail strike.
Yesterday's Honolulu Airport incident appears to have been a single event that United Airlines was also able to resolve quickly.
What are airliner tail strikes, and how dangerous are they?
It is an unusual event when the aircraft's tail strikes the runway. Besides the two Alaska software-glitched caused ones in January, the prior Hawaii-related tail strike was on Hawaiian Airlines in 2021. That happened on their now-engine-troubled A321neo planes. The Hawaiian Airlines event had no diversion as it occurred when the plane landed.
Minor tail strikes may not be dangerous, as in this case. Still, there also exists the possibility that an aircraft may be weakened. Therefore, a thorough inspection and repair are indicated if needed, which can also prevent future issues with the same plane.
The plane's manufacturer, Boeing, said this about tail strikes:
"A tail strike occurs when the tail of an airplane strikes the ground during takeoff or landing. Although many tail strikes occur on takeoff, most occur on landing. Tail strikes are often due to human error.
Tail strikes can cause significant damage to the pressure bulkhead. Failure of the pressure bulkhead during flight can cause a catastrophic event if the flight continues while pressurized. Tail strikes are expensive, too. During a safety investigation, one airline reported that a single tail strike cost its company $12 million in repair costs and loss of revenue during the repair.
In addition, some 777 models incorporate a tail strike protection system that uses software and hardware to protect the airplane. And some models of the 737, 767, and 777 have a tail skid that prevents damage from most takeoff tail strikes. However, these devices do not guarantee protection for landing tail strikes and some takeoff tail strikes. They also reduce tail clearance distances.
Boeing also noted that the 757-300 involved in this incident with United Airlines intentionally used a "relatively higher speed" than shorter-bodied aircraft. That is intended to improve tail clearance.
We remain alert for Hawaii flight incidents.
There have been so many, and the FAA is taking notice. In January, you'll recall another Honolulu airport runway issue wherein a United Airlines flight at Honolulu entered an active runway while another plane was landing. And a month earlier, a United Maui flight dropped precipitously, narrowly missed impact with the Pacific Ocean. And that was the same day as the unforgettable mass injuries that occurred as the result of a Hawaiian Airlines turbulence incident that sent passengers and crews to the hospital.
The FAA subsequently conducted a safety summit to help address these issues in an industry that's gone about a quarter century without a fatal crash.