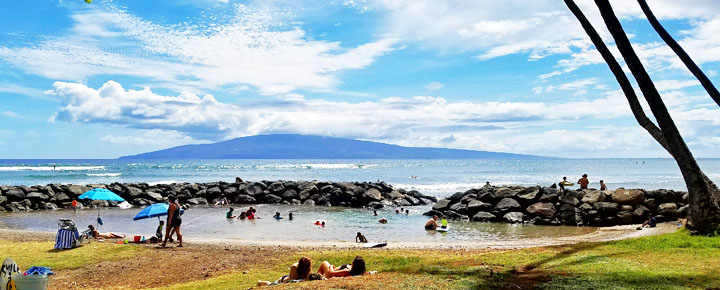 A travel app and website Hopper, seems to have invented a new shopping holiday day called Travel Deal Tuesday. Yes, that's today, the day after Cyber Monday. Hopper has been saying that, "today is to airfares what Black Friday and Cyber Monday are to other deals." Their theory is that airlines use better sales today in an attempt to keep us shopping during an otherwise seasonal lull in booking.
"Hopper collects billions of airfare price quotes every day…. Tuesday following Thanksgiving has consistently offered the most significant volume of fare sales that week." — Hopper.
Skyscanner, another travel site, has a different take on Thanksgiving week travel deals that seems to jive with what we are seeing. Skyscanner said that prices last year on Travel Deal Tuesday were 11% less on domestic flights compared with Black Friday. But they concluded that Cyber Monday was still the best day of the Thanksgiving week for the best airfares. That is what Beat of Hawaii has found as well.
To confirm our findings, we went shopping this morning and here are the results, at least in terms of cheap flights to Hawaii.
First, you should know that most (not all) of the Cyber Monday Hawaii deals on airfare from yesterday have been extended, at least for the moment. It appears that the airlines are keeping open-minded about Travel Deal Tuesday, and don't ever want to preclude more shopping.
Of the 78 airfare sales we listed on Cyber Monday, we found just five improvements. Here's what they are:
↘ Oakland to Kauai $148 on Hawaiian Airlines.
↘ Oakland to Kona $146 on Hawaiian Airlines.
↘ San Diego to Kona $145 on Alaska Airlines.
↘ San Jose to Kauai $146 on Hawaiian Airlines.
↘ San Jose to Kona $149 on Hawaiian Airlines.
What's your take on Travel Deal Tuesday and have you found any cheap flights to Hawaii today?
Disclosure: We receive a small commission on purchases from some of the links on Beat of Hawaii. These links cost you nothing and provide income necessary to offer our website to you. Mahalo! Privacy Policy and Disclosures.