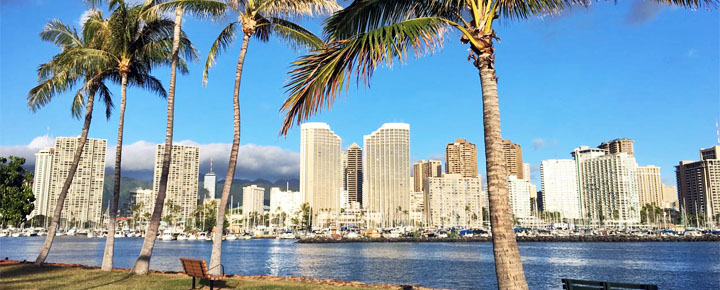 TripAdvisor (TA) has had a long and arguably jaded history and has always been plagued by fake reviews in a business model that demands quantity rather than authenticity. The London Times said that a third of TripAdvisor reviews are fake (see below).
The company too has never achieved a viable business model, fancying itself everything from an accommodation and activity reseller to booking portal, all with very limited success.
TripAdvisor wasn't doing well far before the travel industry crashed. That continues even as CEO Steve Kaufer said Friday he remains confident that "demand for our products and services will recover." We're not so sure.
Last year TA blamed Google for their rapid decline, which is in part true.
TripAdvisor just dismissed one-half of its employees in the latest shake-up.
Those remaining have taken a pay cut. And the company's stock price has fallen from $110 about five years ago to less than $17 today. That in spite of their CEO assuring investors that their Fork restaurant reservations and Viator activity businesses will survive. TA just merged their restaurant and accommodations teams and businesses.
How are you feeling about TripAdvisor these days?
It sounds like most of us are not going there anymore. As a result, what once was big is now getting smaller and less relevant.
When TripAdvisor broke off from Expedia a decade ago, they were the only review game in town and they had both reputation and Google search rankings. Those are both no longer the case.
Since then the company has tried everything, from being a vacation rental site (FlipKey), metasearch tool (like Kayak), an instant-booking site for hotels, plus activities, experiences, and dining reservations. Nothing has proven successful, and while they have a 25% share of all hotel reviews, those don't make money.
Uncontrolled fake reviews wrecked company.
Last year, it was revealed that UK's Travelodge was caught with fake reviews. Travelodge later "admitted that it had been reprimanded for its behaviour on TripAdvisor."
The London Times wrote "A third of TripAdvisor reviews are fake…" They said that top-rated hosts have up to twice as many fake reviews as lower-rated ones. "Hotels and restaurants are trying to cheat their way to the top of TripAdvisor." TripAdvisor has an alleged zero-tolerance fraud policy. You tell us, how could both of these be true?
It is not uncommon to find up to 40% of a given hotel's TripAdvisor reviews being tagged "unreliable." Try checking yourself and see. Top reviews yield significantly more business, and fake reviews can be purchased in order to make money at our expense. TripAdvisor never chose to do anything about this.
When TripAdvisor fake reviews first made news.
Beat of Hawaii was one of the first to write about TripAdvisor reviews and fraud in January 2009 (articles below). That was republished in the US, Australia, and Europe. Here's what we first said:
"Intense competition in the travel industry, greatly exacerbated by the state of our economy, has caused hotels and other travel providers to artificially manipulate review rankings in order to achieve increased bookings and revenue."
Where to get verified reviews.
We all crave reviews before committing, but at the same time it is very hard to discern the real from the professional, fake results. Where have you turned? The review sources we use ourselves are the ones that have largely taken over where TripAdvisor left off, namely Airbnb, Booking, and Google. Also Facebook. They aren't perfect either; just saying.
What are your thoughts? Are you over TripAdvisor?
Original Beat of Hawaii articles on TripAdvisor review fraud:
TripAdvisor And The Big Business Of Fake Reviews, Part 1
TripAdvisor And The Big Business Of Fake Reviews, Part 2
Can TripAdvisor Stop Review Fraud?
Post updated 5/11/20.
Disclosure: We receive a small commission on purchases from some of the links on Beat of Hawaii. These links cost you nothing and provide income necessary to offer our website to you. Mahalo! Privacy Policy and Disclosures.