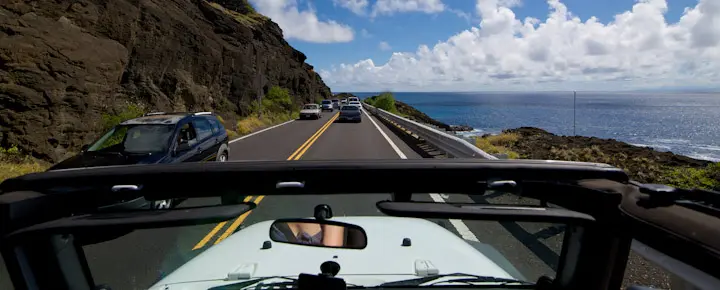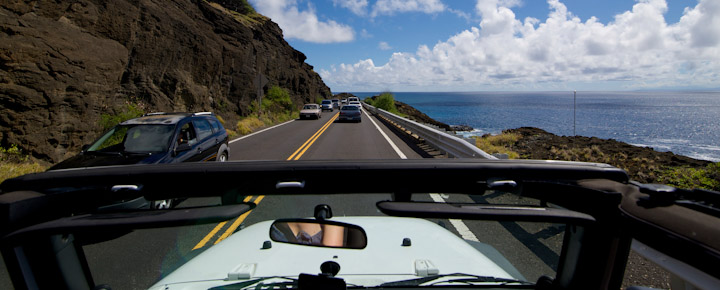 Turo Hawaii grew so fast that not long ago, it shook the entire Hawaii car rental market. But the tide is shifting quickly as Turo owners and renters face many new issues. You may say it was inevitable. After all, buying and financing fleets of cars to create home-grown car rental businesses was always very risky and based on certain premises.
1) Turo owners trusted that car rental agency prices would stay so high that a Turo car owner would handily make money on rentals.
While that was true for many months, the cost of car rentals and Turo rentals has dropped precipitously. Not long ago, we paid between $120 then $200 per day for Turo rentals we needed during car repairs. We checked today for Turo prices, and using Maui Airport as an example, with dates of September 14-21, we found a plethora of Turo cars starting at $42 per day. There were 20 choices under $50 a day and dozens more for under $60. The sheer volume of cars available leaves us wondering whether Turo owners can rent their vehicles to the degree they had planned.
But more importantly, we found a new Hertz Ford Focus (compact) for $47 per day, including all taxes and fees on Kayak.
2) Turo owners believed supply vs. demand would keep cars on the road nearly all the time.
That was true for most of last year when it was hard to find a Hawaii Turo car or any Hawaii car rental on many dates. Heck, we were just grateful to find any car at all. But now, this has pivoted close to 180 degrees and there is absolutely no shortage of car rentals, except perhaps on traditionally sold-out dates, such as the end of year holidays.
3) Turo owners expected to make enough money to both be profitable in their business and to pay off the vehicle creditors.
Turo Hawaii cottage industry.
What we're talking about is something entirely different than someone who has one car, or maybe even two cars that they rent out when they aren't using them. This became a significant albeit risky cottage industry spawned here in Hawaii and elsewhere.
Turo renters should exercise caution.
One of the biggest problems a renter may face is that the car owner can cancel a Turo rental at any point in time before picking up the car. If that were to happen to you, you might find yourself without a rental and in need of finding a car rental at the last minute.
Turo repossessions: two issues arise.
Problem 1: Upside down on car loans.
When the market was riding high, there was no problem. Now, however, it is a different story as Hawaii Turo owners' monthly income falls, and rental rates drop by more than 50% and continue to decline.
It was easy to buy cars during Covid, and there was also stimulus, forbearance, unemployment, and other benefits that helped create the money used in part for the acquisition of Turo cars, even as car prices were escalating rapidly. But that has all ended. Some Turo drivers will be forced to either sell cars or will risk them being repossessed. Last month, Ford Motor Company's CFO said that they see delinquencies on auto loans increase. Others are even more pessimistic.
Edmunds data showed that a whopping 13% of new car buyers are now facing payments of $1,000+ monthly.
Problem 2: Lenders may repossess vehicles when financing terms don't permit commercial use (Turo).
The second issue is that Turo car owners who have financed their vehicles personally may breach agreements that do not permit commercial use. It seems that when financing or leasing a car, it is a violation of the terms of many contracts to rent the vehicle as a business. On Facebook, we found multiple reports of Turo cars being repossessed by lenders for specifically that reason.
Cars that are owned in full by the owners, or are financed commercially, are the safer rental bet. But, how is a Turo renter to determine whether the car owner wholly owns their vehicle or has financed it as a business?
Turo and Hawaii remain in conflict.
You may recall that a few months ago, Turo owners received citations when attempting to use Hawaii airport facilities to drop off cars for their renters. And they face being towed when parking Turo cars in airport lots. This may eventually get worked out, but it hasn't thus far.
What recourse does a Turo renter have should issues arise.
If a Turo owner reneges on their agreement, the host will be subject to a $50 fee if they cancel a trip less than 24 hours before the start of the journey.
But what about the renter? Turo will reimburse the amount paid by the renter. But will they get another car? There is no such provision that we can find.
Are you still using Turo Hawaii rentals, or has that changed?
Disclosure: We receive a small commission on purchases from some of the links on Beat of Hawaii. These links cost you nothing and provide income necessary to offer our website to you. Mahalo! Privacy Policy and Disclosures.