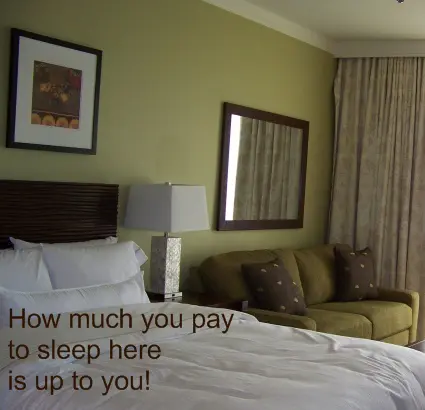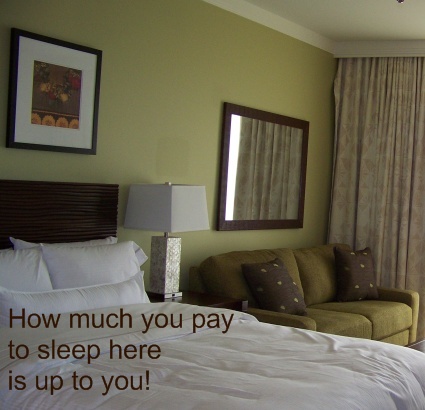 The softness in the airline sector is directly impacting hotel reservations and room pricing. PKF, a hospitality research firm, believes that for every 1 percent domestic airline capacity reduction, there will be up to .39 percent less hotel demand.
If they are correct, U.S. hotels could see as many as 40 million fewer room nights occupied this year! This is providing an unprecedented opportunity to get great deals on hotel stays.
It's pretty simple and straight forward. Here's what to do:
1. Advance booking.
Make the best advance reservation you can, as soon as you make airline reservations. Be sure you understand the cancellation policy so you don't get stuck with any fees. This reservation will protect you in case of very high demand for your desired dates.
2. 30-day in advance of arrival.
Hotels realize that unless they take fairly significant discounting measures, rooms are likely to go unsold. Therefore, 30 days from your scheduled arrival, start looking for better deals in all of the likely and unlikely places. Check all of the hotel websites including the actual hotels you are interested in. It doesn't hurt to start calling hotels directly, and don't forget to ask what kind of discounts they might have available (Entertainment Card, AARP, AAA, etc.).
3. 7 to 14-days in advance of arrival.
Hotels will take the most drastic measures in an attempt to fill their rooms. This is the time to lock in the very best deal that you can find, even if you have to get into a cancellation penalty.
Summary.
It's a game of cat and mouse. The hotels are counting on you making earlier, higher priced reservations, perhaps even with an advance non-refundable payment, and never looking back.
Let us know how it works for you.
Disclosure: We receive a small commission on purchases from some of the links on Beat of Hawaii. These links cost you nothing and provide income necessary to offer our website to you. Mahalo! Privacy Policy and Disclosures.