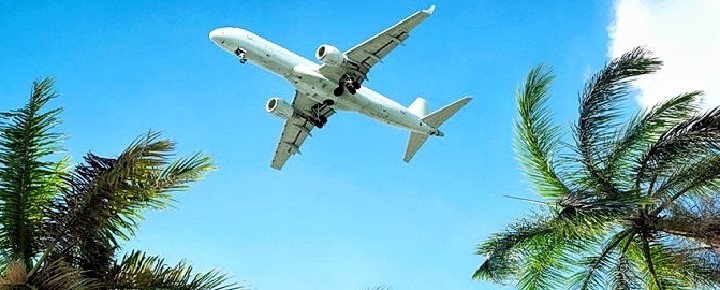 The number of Hawaii flights canceled is mounting up fast. Christmas weekend wasn't good, and this holiday isn't looking any better. The number of Hawaii flights canceled is now way more than 100 since last week. While that may not sound like a lot, if it hits you, this can be a big deal.
First, Hawaiian Airlines is suffering from Covid problems as they announced that 175 staff have just tested positive. CEO Peter Ingram said, "it's been a compounding of those effects that have left us falling short of our own standards, candidly, in terms of what we expect, in terms of reliability."
Hawaiian flight cancellations are escalating both interisland and on mainland routes even since we published earlier today and now total 27 just for today.
At Alaska Airlines, Covid-related problems have been compounded by weather. Snow at their Seattle hub and throughout the Pacific Northwest significantly impacted their flight schedules. Alaska went so far as to ask Seattle passengers who don't have to fly this weekend to consider rescheduling. When calling Alaska to rebook, it was reported that time on hold skyrocketed to nearly 20 hours. The airline said in a blog post today that the best thing to do is to rebook online rather than trying to reach them by phone.
The subject of Hawaii flight cancellations first entered our minds when Southwest Hawaii flight cancellations started popping up a couple of months ago. But now the problem has resurfaced and this time it is not about Southwest, but largely our bellwether carriers.
BOH: this type of problem isn't as severe when you are still at home and can reschedule for another date (especially with airlines' generally more flexible policies). On the other hand, if you are already on your Hawaii vacation and are trying to get home, or have gotten part of the way either to Hawaii or to home, then it gets far more complicated. 
Recent Hawaii Flight cancellations
We just checked on flight cancellations at Honolulu, Maui, Kauai, Kona, and Hilo for yesterday, today, and tomorrow. This is what we found so far.
December 30: United (8), Hawaiian (6), Alaska (3), Air Canada (3), Westjet (3).
December 31: Alaska (8), Hawaiian (7), Westjet (4), United (2), Air Canada (1).
January 1: Hawaiian (4), Westjet (1).
The question of force majeure: problems not within the airline's control.
If there is an issue deemed outside the control of your airline, as is likely the case in what Hawaiian and Alaska described is happening now, passengers' rights become severely limited. In each of the airlines' passenger agreements, such issues, deemed "force majeure," refer to unforeseeable circumstances that prevent, in this case, an airline from fulfilling its contract.
When cancellations are due to a problem deemed to be within the airline's control.
Those can include mechanical problems, equipment change or availability, etc. The airlines will typically be more generous in caring for such dislocated passengers. In cases deemed to be the airline's responsibility, meal vouchers for shorter delays are offered. For longer delays and cancellations, hotel rooms may be provided. Alternate travel, including on other airlines, or a refund may or may not be offered.
Our Hawaii flight cancellation experiences.
We have had both good and bad experiences with flight delays and cancellations to and from Hawaii. On one occasion Hawaiian moved us to American Airlines when a flight was delayed. And on another occasion, we sat parked at Honolulu airport for what seemed like an eternity. And then there have been the shorter, thank goodness less memorable delays. It is also worth noting that domestic, including Hawaii, vs. international cancellations, are handled very differently. Then too, it varies by country. Not long ago, your editors were delayed departing London and received $600 compensation each plus other accommodation from the airline, as required by UK law.
Tips for canceled and delayed Hawaii flights.
1. Purchase tickets directly from the airline rather than via a third party. You will have better direct access to the company and to prompt resolution should problems arise.
2. Don't head to the airport before confirming that your flight is operating and is reasonably on time. That has never been more important. No one wants to hang out at airports waiting to be reaccommodated.
3. Know your rights. Read the USDOT rules re canceled and delayed flights. Also, read your airline's terms of carriage.
4. Should your flight be canceled, you are entitled to put on a later flight or receive a refund if you make other plans. Be sure you ask for a refund in that case rather than obtaining less valuable future credit. Also, do your research on what alternatives best suit your needs. Don't trust the airline to find that for you as they will likely be overwhelmed during a cancellation crisis.
5. Reach out to the airline customer service, or contact them via direct message on social media. Many of you have reported that social media has provided the best results.
Have you had a Hawaii flight delayed or canceled recently? If so, how was it resolved?
Post updated 12/31/21.
Disclosure: We receive a small commission on purchases from some of the links on Beat of Hawaii. These links cost you nothing and provide income necessary to offer our website to you. Mahalo! Privacy Policy and Disclosures.