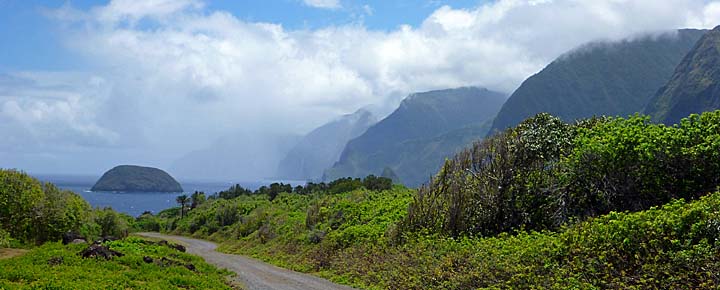 Has the race ended for the Molokai Hot Bread Run? We hope not. This nightly tradition is something we always looked forward to on Molokai. People lined up late at night to purchase bread as it came out of the ovens at Kanemitsu's Bakery. We were among those who ventured down the dark alley to wait for hot bread filled with strawberry, blueberry and other delights.
Ovens Are Cold.
The Department of Health suspended the bakery's permit. While improvements are being made, the Hot Bread Run remains closed. I talked to Teri this morning at Kalele Bookstore and Divine Expressions on Molokai. She reports that a reopen date has not been determined. The restauarnt, however, remains open because it uses a different kitchen. There is talk about baking the famous bread on Oahu but without a hot bread run at night.
While we're waiting for more details, here's a video we took serveral years ago at the infamous red door. If you've been to the Molokai Hot Bread Run, we'd enjoy hearing your comments.
httpv://www.youtube.com/watch?v=sdwxLTAkoZU
Disclosure: We receive a small commission on purchases from some of the links on Beat of Hawaii. These links cost you nothing and provide income necessary to offer our website to you. Mahalo! Privacy Policy and Disclosures.