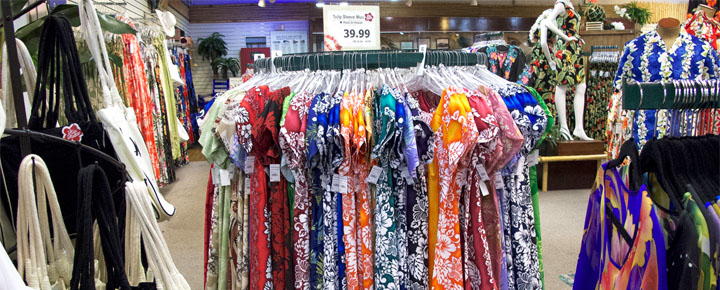 The Hawaiian legacy vendor has just filed bankruptcy for the second time in recent years claiming it owes more than $10 million to just 20 of its hundreds of unpaid creditors. So can "The Store of Hawaii," Hilo Hattie remain in business?
The company has unpaid debt of $1.2 million for back rent on its main Honolulu store alone. That in addition to over a half-million in back rent on Maui and over $100k on Kauai.
In January, Hilo Hattie closed its Kihei Maui and Kona Hawaii stores. And in 2008, the company filed its previous bankruptcy following their sale to a California discount hair salon owner.
This is likely the sad end of a half-century era. Hilo Hattie problems have included:
Reduced discretionary buying by visitors, especially from Japan.
Their switch from mostly Hawaii-made to less in demand, lower quality, foreign-made garments.
Inability to keep pace with other Hawaii clothing designers.
Failure to keep pace with in-demand  merchandise.
High expenses and a tight credit environment.
Inappropriately large retail spaces.
Prior failed expansion attempts in Orlando and Las Vegas.
Hilo Hattie has been a Hawaii tradition since 1963. It was founded on Kauai as Kaluna Hawaii Sportswear, and renamed after actress Clarissa Haili, following her death in 1979. Unfortunately, a lack of ongoing design and quality ended up placing them in competition with Wal-Mart, Costco, ABC and others. We don't know what the future will bring for Hilo Hattie.
Disclosure: We receive a small commission on purchases from some of the links on Beat of Hawaii. These links cost you nothing and provide income necessary to offer our website to you. Mahalo! Privacy Policy and Disclosures.