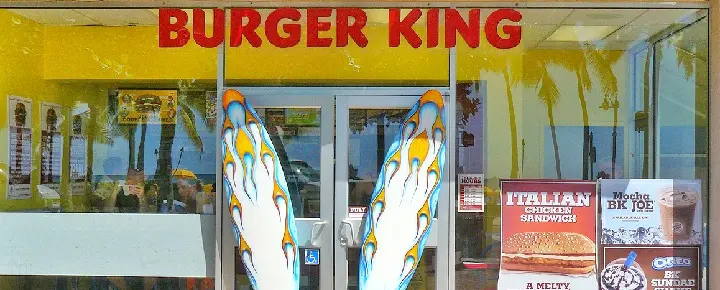 What makes for a Hawaii tourist trap? Is it simply too cheesy and not authentic, or is the cost, crowding, or something else entirely? Some recent questions we received got us thinking about this topic, and we'd like your input too.
According to the dictionary, a tourist trap is mainly purposed for visitors instead of locals and could have exorbitant prices. Other tourist traps are from being caught unaware. For example, paying full price for a hotel, airline ticket or car rental without checking for available discount first. Then we all know that airport gift shops are traps because items are priced higher for the convenience of last-minute shopping. Maybe that feels less of a trap because we already know we'll pay more.
By way of introduction, we aren't pointing out any businesses, either as tourist traps or as good or bad. We're merely using some as examples from which to extrapolate.
Hawaii Luaus. Yes or No?
You have to go at least once in your lifetime. But how many visitors go twice or more? Luaus are mentioned most frequently in online searches for Hawaii tourist traps. Some Hawaii luaus we've been to leave us cold, but not all. There is an authentic, albeit harder-to-find luau called a Paina, like the one your editors attended pre-Covid that the Molokai Museum hosted.
Luaus tend to be quite expensive, with an average price now about $200, and the food is often mediocre. No matter which luau you look into, scrutinize the reviews. Germaine's Luau, the video below, is well-known and generally highly rated on Oahu. The comments about it say you either love or hate it. A recent review said, "Best experience I have had in a long time." Another recent one said, however, "Terrible luau and terrible people who run it. Stay away." A neighboring Luau, Toa Luau, has the same hit-or-miss reviews. So what the heck?
And on Kauai, the Smith Family Garden Luau is an old tradition and is still managed by the original owners/performers. Reviews include "Our favorite Luau by far. Amazing gardens, good food, and a fun show." Yet another person just offered, "Oh man, it's never a good feeling walking away from something feeling scammed. The word "tourist trap" definitely comes to mind… Please do yourself a favor…and take yourself to Gaylord's… 3 years ago, the luau and food at Gaylord's were fantastic. Beat of Hawaii has also attended Gaylord's Luau Kalamaku and would not concur.
We recently saw performers from the Auli'i Luau at an unrelated event, and they were exceptional. On checking those reviews (at Sheraton Kauai), we saw this, "Would not recommend. Worst food we ate on Kauai. No gluten-free entree options. Entertainment was top notch." Others, however, raved about the food as well, saying, "We took our wedding guests to Auli'i Lu'au after our ceremony at the Sheraton and cannot say enough about how great it was! They were so kind in celebrating us and our special event. The food was delicious, the music and dancing blew us away. Very high quality all around and a great way to celebrate our special day. Would highly recommend this luau. It exceeded our expectations."
Are these people even attending the same luau?
Or is it related to their expectations? Or something else. Indeed the idea of fake reviews enters into this curiosity somewhere as well.
Hawaii Chain restaurants, including national ones. Yes or No?
Whether it is KFC, IHOP, Outback Steakhouse, Zippy's, Burger King, or the Cheesecake Factory, these aren't either good or bad. But, we often see tourists lined up to frequent these familiar places. We're left wondering why they don't try something more unusual or authentic in Hawaii.
Hawaii Souvenir shops. Yes or No?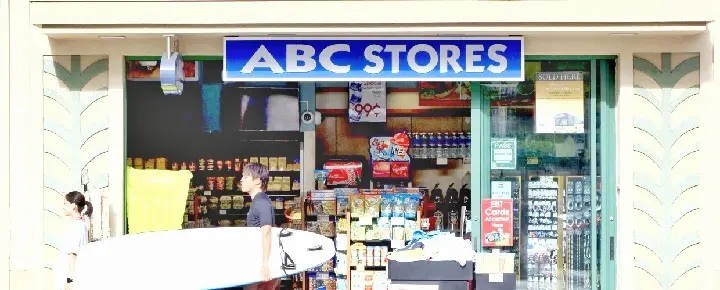 We're not calling out ABC. Instead, it's just those inexpensive souvenirs found everywhere in Hawaii sourced from the Philippines or China. Nuf said. Looking and spending a little more can result in some real Hawaii-made local treasures. The same store that sells lower-cost imports likely also sells those things made in Hawaii. Case in point, ABC Stores. It's always good not to assume and check where something was made before purchase.
Timeshare presentations. Yes or No?
If this is for you, great. Your editors wouldn't sit through one for love or money.
Beaches at resorts. Yes or No?
Sometimes wandering away from the beach at your resort, or staying away from the one they recommend, can yield a fantastic result. But not always. Being at the recommended beach may just put you in a big crowd of same-striped hotel towels.
Diamond head hike. Yes or No?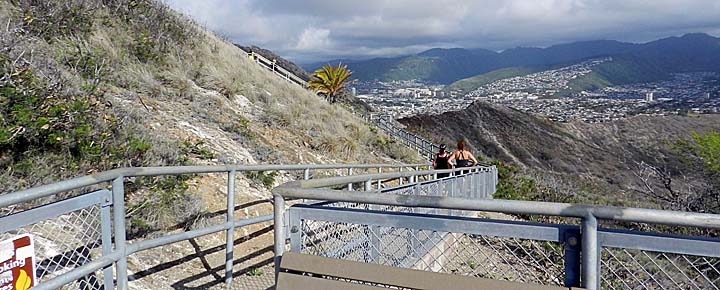 Some have said in other forums that it is overrated and too crowded, even with Diamond Head reservations now being required.
That's a personal judgment, as BOH gives the Diamond Head hike a great review and something that, at least for us, remains iconic Honolulu.
Only seeing Waikiki. Yes or No?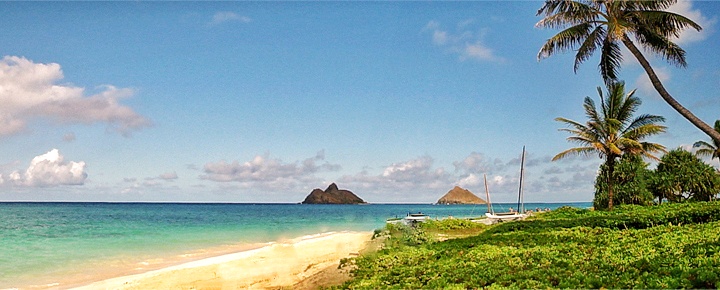 Honolulu has so much to offer that won't be found right at the beach in over-crowded Waikiki. Whether that is other beaches further afield like this one, incredible views, waterfalls, and rich and diverse culture.
Waikiki surfing lessons. Yes or No?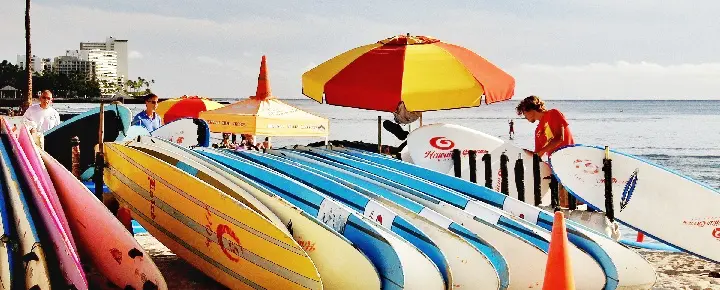 While this might be great for kids and may spawn a lifelong interest in the sport, that may not be true for adults. You might want to consider something easier and perhaps more rewarding such as snorkeling, kayaking, or outrigger canoeing. Beat of Hawaii editor Rob disagrees and says, "go for it, even if you'll never surf again; it's great exercise and a memorable way to spend half a day. Plus, some great photos."
Always looking for the place rated #1. Yes or No?
One example is shave ice. So heading to Matsumoto's (pictured here) will be a great experience. But it may also get you into a horrible line. So too, will Little Fish Coffee at Poipu. There may be alternatives as good or better nearby.
Dole Plantation tour. Yes or No?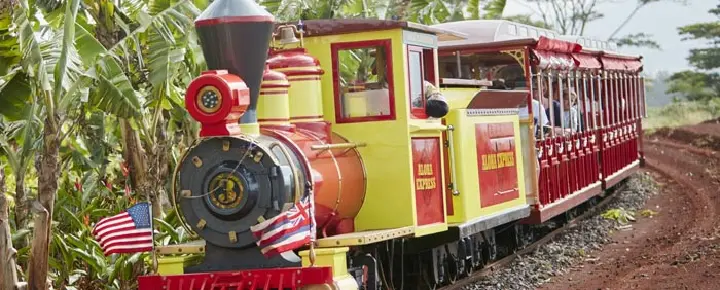 Some people love it, while to others, it is merely an overpriced tourist trap. One commenter said, "Although it is a tourist trap, you can learn some informative things throughout the whole place." Another said, "I was very disappointed prices are inexpensive but totally not worth it. Maze was boring and nothing to the Plantation garden. Should've opted for the 20 min train ride, but the wait time was an hour."
Mauna Loa factory tour. Yes or No?
The nut factory tour may not be as rewarding as visiting local coffee farms, gardens, or beaches.  In terms of the reviews, they range from excellent to not-so-good. One recently said, "Horrible rancid nuts," while another said, "Very disappointed, no real tour or explanation about harvest or anything about the nuts. Very expensive store… Not at all worth the visit. Instead, go to the very cute and free Panaewa Zoo." On the other hand, we've been to Purdy's Natural Macadamia Nut Farm on Molokai and found that experience to be exceptional.
Only stopping for the Arizona Memorial at Pearl Harbour. Yes or No?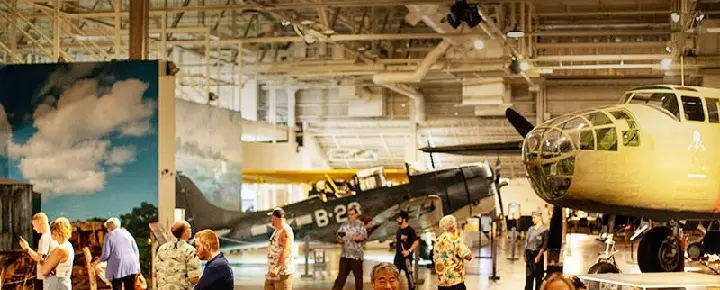 There is much more to see there; it is all within easy reach. That includes the Battleship Missouri and the Pearl Harbor Aviation Museum (pictured here). Editors Rob and Jeff disagree about placing this here in relation to a tourist trap. Rob: "I don't see it as a trap; some people may not realize all that an attraction has to offer. And that's a good reminder to research in advance." Jeff: "While I always love the Memorial, my favorite part of late has been the aviation museum."
We welcome your input about Hawaii tourist traps!
Disclosure: We receive a small commission on purchases from some of the links on Beat of Hawaii. These links cost you nothing and provide income necessary to offer our website to you. Mahalo! Privacy Policy and Disclosures.