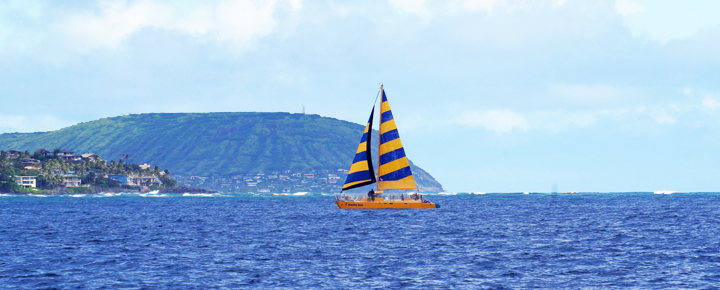 Here's a big prediction for fans of Hawaii Deals. Transpacific low cost is about to kick off and next year, in 2018, we will have the best Hawaii deals ever. It starts with new fleets (Hawaiian and Southwest) leading to a plethora of additional routes and competitive pressures. Many factors are coming together nicely.
We anticipate savings of perhaps 50% or even higher. And this could be long lasting. As a case in point, do you remember when Virgin America announced just four new routes to Hawaii? It caused those markets to go crazy with Hawaii deals not seen in years. And that was nothing compared with what is on tap for all of our markets next year.
Here's what you can expect to see in the way of industry changes that will create more Hawaii deals.
Hawaiian Airlines is ready to start taking delivery of the first of their new A321neo narrow-body fleet this fall. Flights will be announced sooner than later. Many new nonstop flights from the west coast and beyond should begin early in 2018. Note that these new flights were to have started late this year but aircraft delivery delays resulted in postponement.
Many of these new flights will open mainland to neighbor island competition with existing carriers, including Alaska Airlines and United Airlines among others. New routes to Kona and Lihue may be the most noticeable differences, but there will also be more flights and new cities to Honolulu and Maui. Hilo isn't out of the picture either and more flights to that underused Big Island airport are likely.
Hawaiian Airlines is Hawaii's bellwether. You can be certain they aren't going to let other carriers outperform them in critically important markets from North America. It is inevitable that with these new routes will come deeply discounted pricing that may continue for a long time.
Southwest Airlines Hawaii flights are poised for announcement at any point now and this too will come sooner than later. Flights may take a while (months) to start and routes could be limited initially. But start they will and with them we will enjoy significant airfare sales. These flights will utilize Southwest's new 737 MAX fleet.
Beat of Hawaii: The Southwest Airlines behemoth will shake the Hawaii deals market in a way that no one else can or has for as far back as we can remember.
United Airlines Retrenchment on Hawaii
This week United Airlines put the industry on notice and said in essence, "Hawaii is ours – we aren't going anywhere." United announced new routes and increases in service that will bring them to a total of 40 daily flights to Hawaii. They will again have the greatest seat capacity to the islands of any airline from North America as they celebrate 70 years of service to Hawaii.
There will be discounting on many if not most of these year-round routes as we approach their commencement in December. That strategic timing was intended to keep prices inflated at the outset due to the end-of-year holidays. While that may work in the short term, it won't hold for long once December's high season vacation weeks are over.
Delta Airlines Hawaii from Pacific Northwest
Delta Airlines Hawaii presence overall has remained relatively small but consistent. However, competition with ex-partner Alaska Airlines between the Pacific Northwest and Hawaii is just beginning, and we expect to see more Hawaii flights from them.
Alaska Airlines/Virgin America
Alaska and their newly acquired Virgin America have made huge inroads into Hawaii since they started flying here nearly going on a decade ago. Since then they've become a much larger and stronger player which currently enjoys 20% of their global revenue from its flights to Hawaii. Alaska stands to be the most impacted by Southwest Airlines Hawaii flights. That in part because they currently operate similar fleets which are largely limited to west coast operations, and share desired Hawaii end points including San Diego and Oakland.