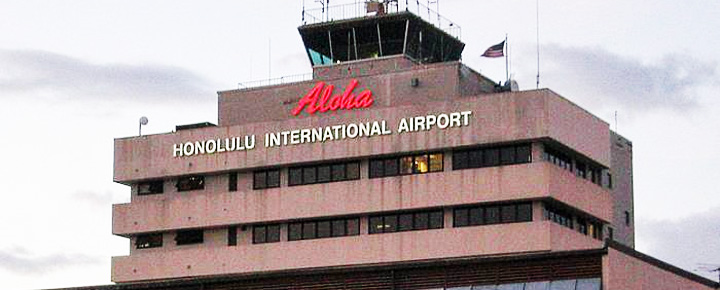 It is discouraging to see Hawaii's primary airport near the very bottom on the list of US airports in the recently released JD Power Airport Satisfaction Survey. In fact HNL was only second to the bottom, with the very worst being New York's LaGuardia. At the other end of the scale stood Portland Oregon, as the best airport. That among large airports serving 10 to 33 million passengers yearly. The study, now in its 14th year, surveyed over 32,000 US or Canadian residents and included both departure and arrival experiences. The study took place between October 2018 and September 2019.
Six factors were included in the survey in the following order of importance: terminal facilities; airport accessibility; baggage claim; security check; check-in/baggage check; and food, beverage and retail.
At the same time, Maui's Kahului Airport, was ranked the single worst medium-sized airport in the US. Medium airports serving from 4.5 to 10 million annual passengers.
We have heard previously from Hawaiian Airlines and Southwest Airlines about their dissatisfaction with various aspects of Honolulu Airport. So this comes as no surprise to us.
As funky as it is, at the same time, there are iconic aspects of Honolulu airport we always love. Those include the outdoor spaces, various garden areas, and the Reef Runway.
United Airlines' CEO said recently that the dismal state of HNL airport could negatively impact travel to the Hawaiian islands. Issues include dilapidated facilities across the board, from restrooms to luggage movers. The airport also suffered a serious power failure that shut most of the facilities this past summer. That due to a power backup system that failed. Poor airport management is also frequently mentioned as being at the root of the troubles.
The airport remains in the midst of a seemingly endless $3 billion renovation project. Much of the improvements are planned for completion by the end of 2021, although we won't hold our breath for that. Hopefully, however, if and when done, that will yield some light at the end of the runway.
How do you rate HNL?
Disclosure: We receive a small commission on purchases from some of the links on Beat of Hawaii. These links cost you nothing and provide income necessary to offer our website to you. Mahalo! Privacy Policy and Disclosures.