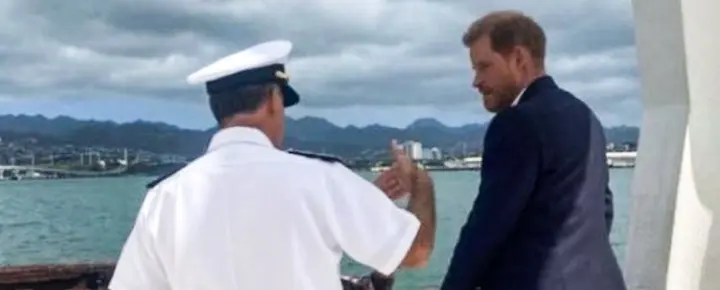 It isn't just us regular folk who love Hawaii. Royals do too! So with Veterans Day just behind us yesterday, the rich and famous in Hawaii were augmented by an estranged royal's visit from California. The Duke of Sussex was caught on Twitter attending the single most visited place in Hawaii, Pearl Harbor. He was dressed in regular attire.
He appeared to be in Hawaii without his wife Meghan and children. His website said, "On this Veterans Day and Remembrance Day, we honor servicemembers across the world." At the memorial, he was seen solo, talking with other visitors.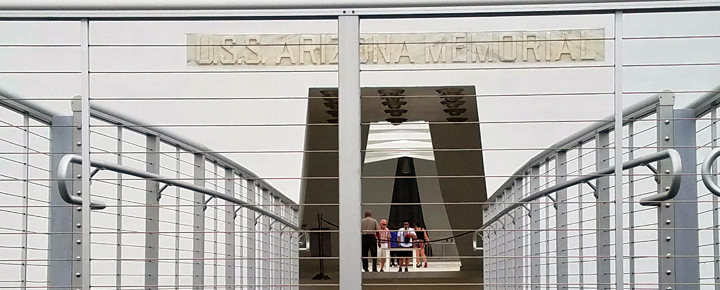 Royal follower and editor Rob reports that the rest of Britain's Royal Family was assembled some 7,500 miles away to honor the Queen and war dead at The Cenotaph in London.
Harry is a military veteran who spent years in service, including in Afghanistan. He honored wounded and injured veterans and service members by organizing the Invictus Games.
Harry no longer appears in military attire since he stepped down from active participation in the Royal Family. And as such, he found a unique Hawaii way to celebrate Remembrance Day.
In prior years they've visited other places in the U.S. to honor the day, but to our knowledge, this was the first time they have been to Pearl Harbor.
Looks like Prince Harry spent Veteran's Day weekend in Hawaii at Pearl Harbor touring the USS Arizona Memorial. He's in a suit, but it's unclear whether this was a formal or private visit. He did take the time to talk to families who were also visiting the memorial. 📸 ?/Debbie pic.twitter.com/AeBHE3XHT5

— R.S. Locke / Royal Suitor (@royal_suitor) November 13, 2022
Disclosure: We receive a small commission on purchases from some of the links on Beat of Hawaii. These links cost you nothing and provide income necessary to offer our website to you. Mahalo! Privacy Policy and Disclosures.